Instruction
Determine what kind of bag you need: style, color, size and shape. What material it is made, the purposes for which intended. Think of the pockets, flaps, compartments need to do, where to place them – inside or outside. Draw on paper a sketch of the future product. Now move on to making patterns.
For shopping or going to the beach fit is roomy and fairly easy to perform bag, made of raincoat fabric, jeans, cotton fabrics, fabric, burlap, etc. It can also be crochet or knitting. For the construction of the pattern on a sheet of paper, draw a large rectangle. It will be a side panel of the product, for a total of 2 parts.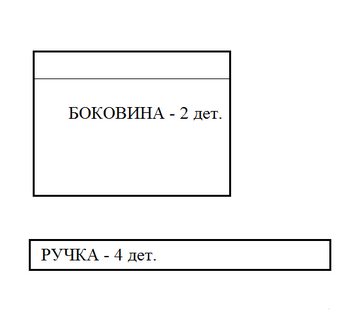 Such bags make one long handle or two short – one on each of the side faces. The handle consists of two parts a rectangular shape, which are then stitched together. The size of the rectangle depends on the desired handle size. It can also be linked, to weave or to produce a decorative ribbon, strap, chain. Prepare also the facing top of bag with a width of 4-5 cm
Pattern lining is based on the same size minus 1cm in length without the width obtachki height. Follow paper templates for pockets on the inside and outside of the bag. Their size and shape depend on the target destination. When cutting the material be sure to leave allowance for ACC. For zipper bags use a zipper, adhesive tape, snaps or buttons.
To make the bag more spacious, take a rectangular bottom and separate the two parts to give volume at the sides. The length of the bottom should be equal to the width of the bottom, up it gradually narrows to 3-4 cm Height of parts equal to the height of the bag. For example, if the sidewall of the bag has a size of 40 by 30 cm, the size of the bottom then it may be 40 6 cm and detail to add volume on the sides from the bottom equal to 6 cm, top 3 cm and its height is 30 cm.