You will need
- writing utensils;
- printed text;
- notebook;
assistant/companion;
dictionary.
Instruction
Print the text that you asked to learn. Don't have to do with a tutorial screen or CMD as you'll be distracted by extraneous records. You have to be fully concentrated on the form and content of a given text. Remove all annoyances: turn off the phone, icq, skype, social networks, and ask not be disturbed for 1-2 hours. Relax and close for a few seconds eyes, watching your breath. It should be smooth and quiet.
Pick up a pencil or pen and a separate notebook (the notebook) to write new words and expressions. Proceed to the full elaboration of the text. Read it for the first time from beginning to end. Keep only the form of the text and its structures. Select several paragraphs to make it easier to divide it into semantic parts. Crowded text is much harder to remember than well designed.
Read the text a second time, issuing a strange expression and other lexical units. Do it in a separate notebook because you will be difficult to read them over the words in the text. Repeat them several times to not return during the learning of the text. Now divide the text into 3-4 parts. Underline in red the key proposals.
At this stage, you need to clearly understand the meaning of each part, and also know the General content of the text. Now read it aloud again, stopping at each paragraph. After that, proceed to the retelling of the divided sections. Do it yourself for yourself or a companion (family member/friend/teacher). Do so with every paragraph. Retell them a few times.
Connect all paragraphs recounting all of the text. Do this a few times, adding new weight and new parts until you can not reproduce it in detail. At the end read the text again to find the moments you may have missed. Repeat the content again at night and upon awakening. Then you will be able to tell it in class.
Advice 2: How to retell the English text
Telling each other the latest news or content recently seen the film, we highlight the main. A retelling of the English language allows you to learn new words and expressions that forms and develops your speech. How to learn to retell in English?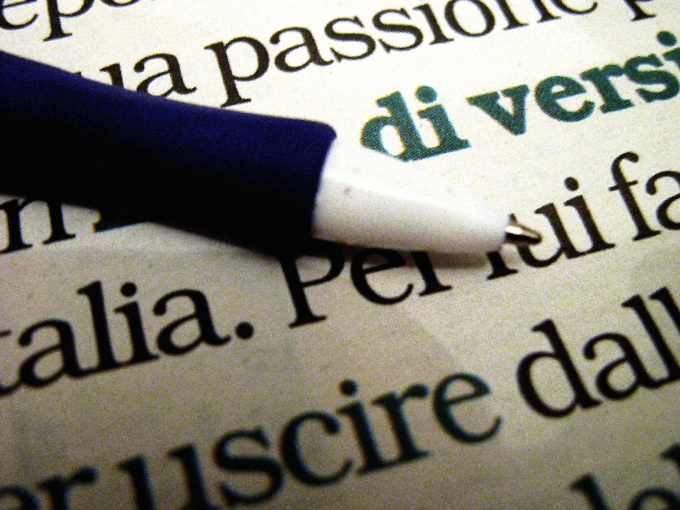 Instruction
Retelling is not memorizing text, and the transfer of its substantive content. It's not a cram session may not be considered. Read the entire text two or three times. Retell it in Russian. Highlight it in a few sentences that best reflect the essence of the text. Ensure that they were not random passages. For this purpose, evaluate the text semantic integrity, I read it. In fact, you should get the same text, but smaller volume.
Select for retelling do you like the texts. If this is not possible, try to fall in love with the text that you got. Clarify all unknown words or idioms. Break some complex sentences into simpler, and then add to them the epithets, a few introductory words. Follow the correctness of the indirect speech in retelling it almost always present.
Divide the text into meaningful parts. Summarize each of the paragraphs. To gather them together when playing, try to remember which phrase ends the previous part and how the next begins. Imagine everything that happens in your text, even if it is a dry enumeration of facts. Visualize all the images, actions, and draw in the imagination of every detail: colors, emotions. Feel free to gesticulate slightly during the retelling.
Retell the text aloud. Two times is not enough. To memorize the text, retell it several times. Peeped into the crib, if you have forgotten a word or the beginning of the sentence, but do it smoothly. Don't be alarmed by long pauses, remembering what is on, otherwise to repeat really so nothing will succeed. Try not to rely on crib – replace the forgotten word with a synonym, and a sentence – in your own words.
Pause. Repeat the text a couple of hours, at night and in the morning. Between retellings try to ignore the text completely, to allow the information to settle and the brain to take a break. After each pause, first refresh the text in memory, running eyes, and then play.
Advice 3: How to quickly memorize English text
A constant voltage is often difficult to focus on learning a foreign language. To easily and quickly memorize any English
text
you need to know a few simple rules. If you can master them, learning becomes simple and easy, and each new job will turn from boring duties into a fun game.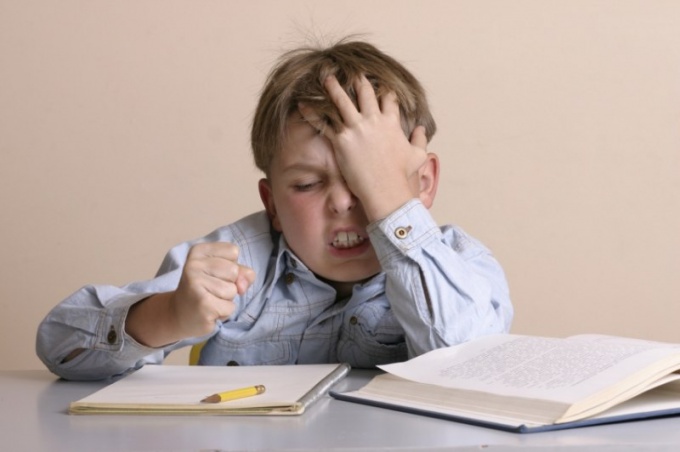 Instruction
Make an accurate translation of the text. This will help you better understand what is worth mentioning in your paraphrase, and what sentence or phrase can be easily replaced by lighter or completely remove. Understanding always makes learning a foreign language easier and faster because you are not monotonically memorize the passage with a mysterious for you content, and tell a story that you absolutely clear.
Divide your text into meaningful chunks. If it's easier, I can make a plan of your retelling of specifying all semantic parts in Russian and then in English. Always try to plan or thesis abstracts to the texts in a foreign language, because it contributes to a better memorization. You may change the order of some parts, if you find it acceptable. The teacher will develop a more favorable impression if you show not only your ability to memorize the text, but also demonstrate the ability to think analytically.
Do not teach in a monotone. A complex sentence always change to something lighter to make it easier for them to remember and pronounce. Word memorization or translation which causes difficulties also exclude from his narrative. Let this will greatly simplify your initial text, but will help you remember its contents and to make a point. Of course, to simplify the text so that its level of complexity has decreased by several orders of magnitude, is not necessary. Do not forget that your task is the study of language, new words and word forms. But if something causes you difficulty, you can always upgrade it a little. Do not harm the study course.
Note
The time required to spend on the study of one text should not exceed one hour. If you need to learn a lot, break your class into several parts. It is always better to take short breaks.
Useful advice
All the unfamiliar words that you found, write in front of your text along with the translation. In the course of retelling this will help you faster to navigate and not miss important information.
Advice 4: How fast learn a large text
Memorizing voluminous
text
s is considered a professional responsibility of the actors, teachers, presenters. But in the battle with such material, if necessary, to engage each person. Your fight ended fast, full and unconditional victory, begin an active attack from several sides.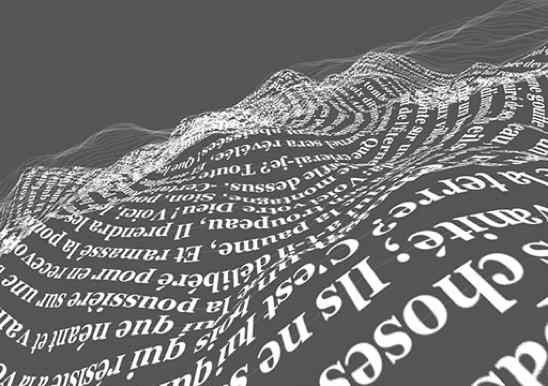 You will need
- the original text;
- pen and paper;
- the recorder;
- slides with images;
- the person who will check the knowledge of the text.
Instruction
Analyze the text, make sure that clear idea of his subject, correctly understand every word. Break it into logical blocks. This needs to be done to the brain had time to develop the Association in the course of the narrative. A particularly effective method of quick learning paragraphs for literary texts.
Rewrite each paragraph several times. Do it carefully, rereading and repeating to myself every phrase. When you do this, remember the sentence to write the whole thing. Take a short break, repeat the procedure. With each approach, you'll notice that less and less look to the text. Especially effective to do this exercise before going to bed.
Recite the text on tape. Connect the headphones, relax, turn on the recording. Listen to a few times, imagining pictures or video what is happening in the story. Be sure to make a short break. Repeat several times, then stop for a considerable time, to lay down in the head.
To aid in remembering good slides with pictures illustrating the associative or supplementing the text. Combine this method with the recording on tape. Play, listen, looking at the image. Repeat this procedure several times. Tell the text from memory, using only pictures.
Ask a friend to help you in fast learning of the text. Do it better when most of it has already learned, but some moments fall out of memory. The second person can not only check the level of remembering, but also make the necessary clues.
Remember the best time for learning a large text. The information obtained should not just be remembered "in a minute", but hold out in memory until the right moment.
Useful advice
When performing any step, divide the text into paragraphs.