Instruction
The first thing to be clear on what you want to. Select the type of automobile, prioritize, select what is important to you, low cost or high quality brand, prestige or economy. If you really want to save money on buying automobile, it is better to choose domestic automobile, or foreign, but produced in Russia. If you decide to buy a car abroad, choose a automobile with a small engine capacity.
Create a scope for choice – pick some of the most suitable options and compare the terms of purchase. You can do it from the comfort of home, since most of the good automobile companies put all their information on websites, or in specialized online stores. Do not forget that not the plant itself trades automobiles, and dealers. Buy directly from the factory autoMobil may or his employee or a dealer or corporate customer. And in different regions, the cost of automobiles may differ, including because of the incomplete package (for example, private sale carstereos and air conditioners).
To protect yourself from any kind of surprises, consult with a lawyer about your opportunities, guarantees and rights when buying automobile from the manufacturer, having asked to send to you by mail a sample contract for buying a car. Calculate what amount will be spent on independent fits a range of automobile with transit numbers, fines of the traffic police inspectors, border crossing and other costs.
Useful advice
When buying a car directly from the factory, the company should pay attention on following it to the address of the location of the plant. It is one thing to buy a car from the factory to the Russian company, which is Russia. And it's another thing to buy a car from the factory of the company located abroad. In the second case of possible significant cost overruns on the border of the Russian Federation (the customs clearance of goods), especially if the car has a larger engine.
Advice 2 : How to buy a car from the factory
New, shiny bright colors and plastic-smelling car is the dream of many motorists. If you want to buy a new car, naturally there is a desire to save money and not to overpay for the services of dealers and dealerships. Surely you are interested to buy the car from the factory. Actually, it's not so easy to do, since plants still are producing, not selling. However, there are several ways.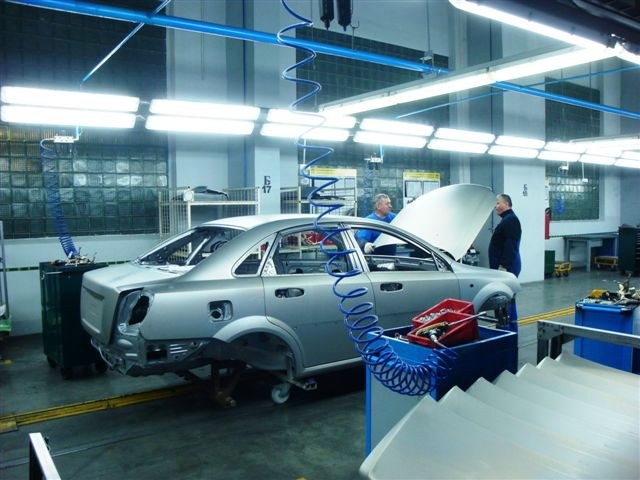 Instruction
If you live nearby, arrange to work in the factory and stand in line to buy a car. As a rule, the plant sells cars to their employees, so work some time, wait your turn and buy a car.
Build your dealership and get a factory contract that you wish to become a reseller, such contracts are concluded on a competitive basis. Then, in accordance with the contract will buy the minimum number of cars (at least 40).
If you work in a large company and want to buy a car, visit a carfactory and contact the corporate sales Department. Sign a contract and buy the required number of machines.
If none of these options does not suit you, try to come to the city, where is the automobile. Note that shops selling "machine factory", is actually the same motor, but due to incomplete package (for example, no radio or air conditioner) price may be somewhat less. At least on the road and the penalties to employees of GIBB you will likely spend more, but will be able to proudly say to all friends and acquaintances that bought the car directly from the factory. Be careful in a strange city - around the plants collected quite a few scammers who want to capitalize on someone else's economy.
If you live far from the factory, buy a car in the official dealer center (a list to be read at the website of the plant). No-one installs the plant, and they are the same in different cities. Think about what losing a little money, you will gain a wonderful opportunity warranty repairs and technical inspections close to home. To verify the presence of the desired car (even online), order it and two days later can pick up the car.
The fastest and most expensive way – buy a car in any showroom. Choose a car without additional options, for example, without air conditioning and heated seats and it will cost you not much more expensive than cars with factory.