You will need
pumpkin;
knife;
the colander;
- skimmer;
- oven;
- baking paper;
- meat hammer.
Instruction
Cut off the top of the pumpkin with a sharp knife. Pull the "cover" for the "tail". Those seeds you took out along with the top, carefully cut together with the fibers, separate and soak in a bowl of water.
With a spoon remove the insides of the pumpkin. Put them on a tray or newspaper and your fingers remove the seeds from the pumpkin fibers, and then put them in a container of water.
Drain the water from the bowl of seeds through a colander, place it under warm running water your seeds with your fingers, helping the water to wash off any pumpkin fibers. Perhaps some seeds will have to clear them one by one manually. Cleaned seeds , place on paper towels and allow to dry.
You should not rely on that pumpkin when the fibers dry, they will fall off the seeds. This does not happen, on the contrary, clean seeds will be almost impossible.
The cleaned fibers from pumpkin seeds is not yet ready to put them in the food. If you want to enjoy their natural flavor, you will have to boil. For this you need to boil a large pot of water and drop the seeds in boiling water. Cook the seeds on low heat for about 10 minutes. Turn off the heat and drain the seeds through a colander. Let them dry off.
If you want to get fried salty or sweet seeds, soak them overnight in salted or sweetened water. Take 1/4 Cup of sugar or salt for every two cups of water. After you soak the seeds, drain and dry them. Then preheat oven to 180oC, place the pumpkin seeds in a thin layer on the baking sheet, covered with baking paper, drizzle with vegetable oil and bake for 10 to 20 minutes, until light Golden brown.
Pumpkin seeds can be eaten directly with the outer shell. But if you want to make soup or baked goods, or you just don't like the fibrous husk, seeds can be easily cleaned. One seeds are cleaned, by placing the narrow end between the thumb and index finger. Squeeze the fingers and if the seed is not to slip from the husk itself, insert in the crack nail or a knife for cleaning of vegetables and remove the skin.
To free from the husk a lot of pumpkin seeds, place them between sheets of baking paper and beat off with a hammer. Beat to break the shell but not to break the seeds. Pour the seeds in a Cup of water, stir with a spoon. The husk will float on the surface and cleaned, the seeds will sink to the bottom. Remove peel with a slotted spoon and drain the water through a colander. Cleaned seeds dry and eat.
Advice 2 : How to make pumpkin seed oil
Pumpkin seed
oil
is a very useful product. It is used not only in food but in the cosmetic, therapeutic and restorative purposes, is used inside and externally. Oil
pumpkin
is a great antioxidant. It moisturizes the skin, promotes growth of hair and nails, improves immunity, stimulates metabolism, reduces inflammation, promotes excretion of toxins, is used for healing a variety of ailments. But in each case I have to take it in different ways.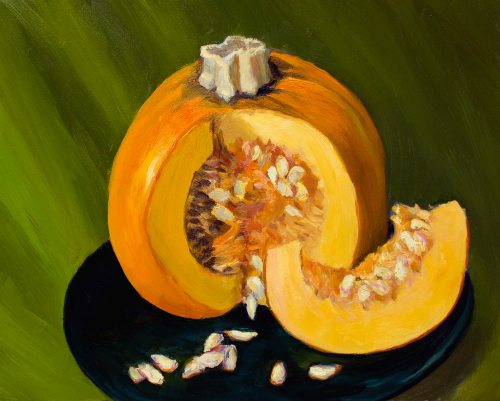 Instruction
For pain and burning sensation in case of cystitis pumpkin seed oil, drink 5-10 drops 3 times a day. The course of treatment is 4 weeks. A similar scheme - with catarrh and inflammation of the respiratory tract.
1-2 teaspoon 2-4 times daily (depending on patient weight) pumpkin seed oil is taken for treating cirrhosis, fatty degeneration, obesity, heartburn, alcoholic liver disease, hepatitis, holetsistoholangit, biliary dyskinesia, gastritis, gastric ulcer and duodenal ulcer, colitis, stomatitis, periodontal disease. The pumpkin butter is strongly expels bile, so you can start to get the stones. If you have pain, it is better to reduce the dose but increase the time of treatment.
For constipation, fissures in the rectum, proctitis, pumpkin oil take 1-2 teaspoons 3-4 times a day. In the same time do enemas pediatric syringe or a disposable syringe without a needle. To put them it is necessary after bowel cleansing. You can do the oil compresses, applying them on the affected area.
For the prevention and treatment of atherosclerosis and hyperlipidemia oil drink 1 teaspoon 3 times a day. In just a course it is necessary to drink at least 400-600 ml, to treat 2 times a year.
If you take 2-3 teaspoons of pumpkin oil, it will reduce the symptoms of intoxication and its consequences.
For the treatment of prostatitis and benign prostatic hyperplasia oil pumpkins need to drink 1 teaspoon 3 times a day. It should make him microclysters on 25-50 ml or 1 to 2 times a day to enter into the anus soaked in oil tampons. The course will require 300-600 ml of product.
When Allergy symptoms butter pumpkin take 3 teaspoons a day, and buried in the nose, if it's inflamed – 5-6 drops.
For burns or wounds oilm lubricate the affected surface, give it a bandage soaked in pumpkin seed oilM. Change them every day.
For the treatment of obesity and erosions in the vagina at night administered swabs, strongly impregnated with oilof M.
Used pumpkin seed oil for the treatment of dermatitis and dermatoses, treatment, fungus, herpes, psoriasis and eczema, Allergy and acne. It is applied on the washed surface and at the same time take internally, 1 teaspoon 3 times a day.
For cosmetic purposes the oil is used for masks, pre-heating. It perfectly rejuvenates the skin, removes fine lines and wrinkles. Also the oil is rubbed into the hair roots with hair loss.
Note
The pumpkin butter cannot be heated. You have to drink it an hour before food or two hours after a meal and not drink water or any other liquid.
Advice 3 : How to roast seeds in the oven
Roasted seeds are always in demand in most people. You can buy them in the store or on the market. Roasted at home they do better as cooked with love. To cook seeds in different ways.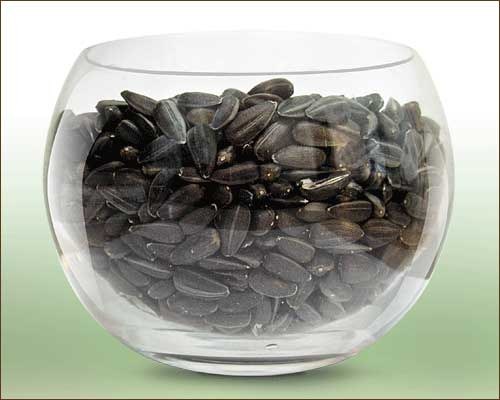 You will need
- raw seeds;
- pan;
Sol;
- water.
Instruction
Take raw seeds. Select of them are average in size. Place in a colander. Rinse with cold running water. Be sure to rinse the seeds with dirt, remove all sorts of debris. Pan or baking good glow. It is best to fry in a cast iron skillet. Put the prepared product, add salt. Mix everything and put in the oven. You can sprinkle sunflower seeds or sunflower oil to fry them on a pre-oiled pan.
Pour into the pan half a Cup of water to seeds was poparilis and a little swollen. Fry them for 5-10 minutes. The water starts to evaporate and the seeds will POWERCIAT. When roasting in the oven, they are dried a bit first, then the roasting process. Stir often, remove the remaining debris. If there was a pleasant smell, try sunflower seeds taste. Do this several times. Be careful they don't burn. You can get the pan out of the oven a little early, the seeds themselves are cooked through until tender. If you often cook the same quantity, to take one class, to fry on a specific pan or baking sheet, then easily determine their readiness. The grain should have a creamy color, and the flank turns the seeds brown.
When the seeds will be much to crackle, cook them for another 5-6 seconds. Turn off the oven, remove it from the pan. Pour them in a large earthenware dish. In the pan the product don't place. While it will be cool, seeds can peredaetsa. The plate is put in a cool place in the refrigerator. Properly roasted seeds are easy to salkutsa.
Useful advice
Never add a large number of seeds on a baking sheet or pan, otherwise it will hamper their agitation. Better fry them portions.
Advice 4 : How to drink pumpkin oil
Pumpkin seed oil is made from seeds by cold pressing. Has a brownish-reddish color and nutty flavor. In the oil include vitamin a, E And the entire vitamin b complex, minerals, trace elements, fatty acids, flavonoids, which allows its use for the treatment and prevention of various diseases.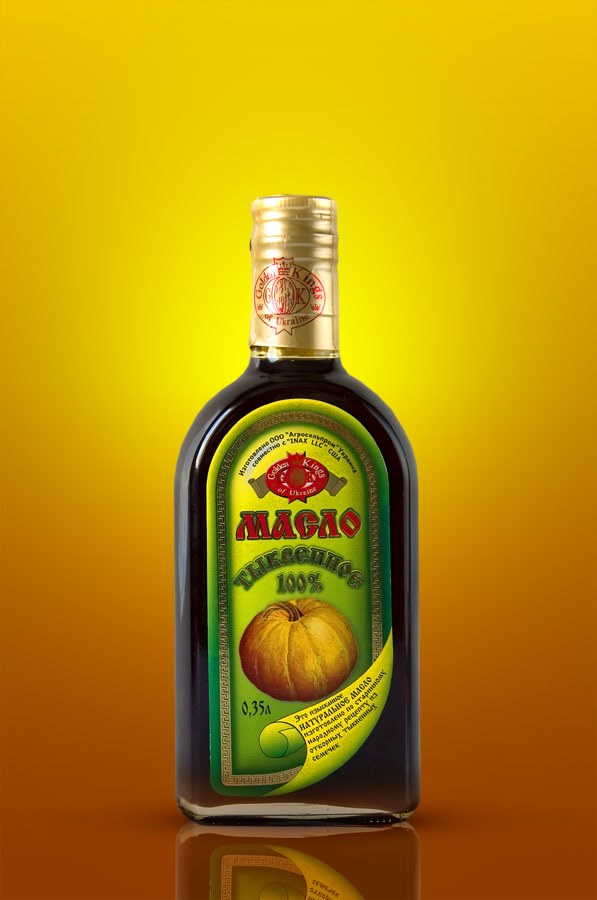 You will need
- pumpkin seed oil;
- freshly squeezed lemon juice or grapefruit.
Instruction
When hyperlipidemia, atherosclerosis and for prevention, take 1-2 teaspoons of oil 4 times a day for 1 month. Spend 3-4 health course during the year.
In prostatitis, adenoma, potency disorders take 1 teaspoon of oil 3 times a day for 1 month and do microclysters with 50 ml of oil per enema.
In case of cholecystitis, pancreatitis, cholelithiasis, take 1-2 teaspoons of oil 3 times a day. For one treatment use one quart of oil. During the year, spend 2-3 prophylactic administration.
If you suffer from constipation, colitis, enterocolitis, heartburn, stomach ulcers and duodenal ulcers, take 2 teaspoons of oil 4 times a day for 1 month followed by a break of 14 days. When taking the oil on an empty stomach, even the most severe heartburn stops after a few minutes.
Hypertension, cardiovascular diseases, blood clots, and tendency to thrombosis, varicose veins take pumpkin seed oil 2 teaspoons 4 times a day. One course of treatment use half a litre of oil. During the year, doing a few courses preventive reception.
If you eve had too much alcohol and develop alcohol withdrawal syndrome, take 5 tablespoons of the oil. In one hour your body will be completely cleansed of toxins.
If you are receiving chemotherapy, take throughout the course pumpkin seed oil and 1 tablespoon 3 times a day.
In influenza, bronchitis, tonsillitis, pneumonia, tuberculosis, take 2 teaspoons of oil 4 times a day for the whole period of the disease.
When taking the oil could be nausea, diarrhea. This can be avoided if you take oil freshly squeezed juice of lemon or grapefruit. Loose stools the first few days is normal. Within 3-4 days the stool will normalize and health will improve significantly.