Instruction
Select one or more mail services to which/whom you will create an e-mail. These services there are many in Russia and abroad. For example,

- http://www.mail.ru/
- http://www.yandex.ru/
- http://www.rambler.ru/
- http://www.km.ru/
- http://www.rbk.ru/
- http://www.gmail.com/
- http://www.yahoo.com/.

This is not a complete list. In your choice refer to the fact that after registration you will receive, in most cases, even access to various additional services: e-wallet, a personal visit to the local social network, personal number ISQ, the ability to create your own website and more — specific list of every service your.
Start the registration process your account. The home page of the selected mail service click on the link "Registration", "Create mailbox", "Get mail" — the exact name depends on the resource. On the opened page, fill in the registration form, following the prompts of the system.
Specify when registering your real information: name, mobile phone, date of birth, etc This will help you in restoring access to your account if you forget your password and finding old friends in local social networks. If you wish, you can always hide their personal information from strangers is regulated in the account settings, which will become available after you finish the registration process. Detailed instructions you will find in the help system for the selected sentry service.

It is especially important to provide accurate information if you intend to use the electronic purse provided by your mail service under an assumed name you don't complete the identification, and as a result, you may have a problem with the transfer of money.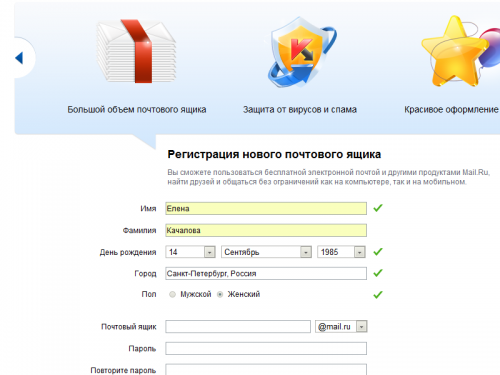 Keep in mind when registering the e-mail your name (login) in the future you can not change – if there is something you won't like me will have to register a new box to the new name. Also note that many mail services allow you to register an account on a different domain (the domain indicated in your address after the " @ " sign). If the username you chose is busy on the primary domain, it may be loose on the additional. Available domains you can examine if open the drop-down list in the registration form.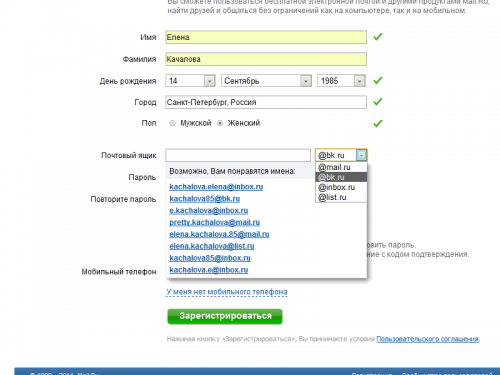 Set the password and "security question – the answer" in such a way so your account are unable to use it. Do not enter too obvious and well-known information, like the names of your beloved dog that you probably know all of your friends. Specifically or take a few spelling and/or grammatical errors. Use illogical combinations of uppercase and lowercase letters, special characters (e.g. "@" instead of the letter "a", zero instead of the letter "o", etc.)
Please note that free is possible to create e-mail and corporate e-mail, if such is your enterprise and your position allows it. To create your Inbox, you will need to contact the network administrator — that is, to the person who directly oversees your organization all the "computer issues". But keep in mind that in the case of terminating access
to this account
you will lose. And even during your work at the company may view your correspondence will be available the same network administrator.
Also keep in mind that it is practically possible to register your own domain, and thus create your own completely unique e-mail. Like vanya @ pupkin.net. For example here: http://www.general-domain.ru/. However, for the registration of personal domain will have to pay. However, in most cases, it is inexpensive, but if you want to do in your business, look this address is more solid.
Advice 2 : How to make email
Email
(Electronic mail) in English means "E-mail". Is a technology of sending virtual messages in the global network. In the modern age of technology, not only advanced users have e - mail- use it all, from children to the elderly. Check email a - two-minute thing.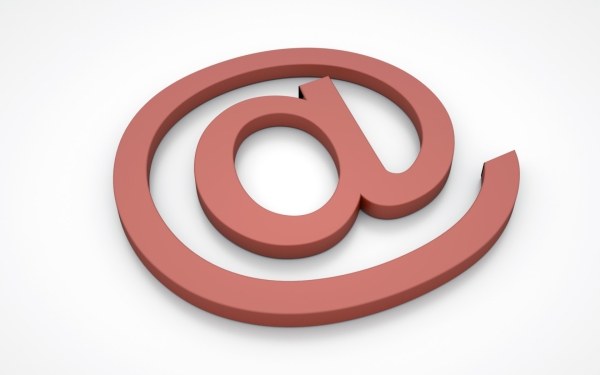 Instruction
To begin, select the service on which you are going to start the box. The number of postal services is unlikely anyone will be able to count too many of them. They are both paid and free. The main difference lies in the services - paid boxes have good spam protection, and responsive tech support, reliable antivirus. But the average Internet user paid box to anything. The most popular of free are such the postal service as "yandex.ru" "mail.ru" "rambler.ru" "gmail.com" "hotmail.com". Once you have made your selection, proceed to registration.
Registration is a series of simple steps and is, if not identical, then very similar for all mail services. One example is the check on Yandex.ru
1) Go to the website of the postal service (the service name is the same as the Internet address) http://yandex.ru/.
2) Select the "open Inbox" under the login window.
3) Fill in the "Name" and "Surname"
4) Fill in "Login" field. Email consists of two parts. So, in the email address email@yandex.ru that email will serve as username.
5) Click next.
6) Create a password and enter it in the appropriate field.
7) Select security question and enter your and give the answer. You will need it in case if you forget the password to your e-mail box.
8) Enter the code below to confirm your registration and click "Register".
So, your box was. Now you only have to go into it. To do this, use the form to login. In the field "Login" enter your login in the field "Password" - invented before the password. Click "Sign in", selecting "Remember me". Now you can specify this address when registering for various sites and use it for correspondence with friends.