You will need
- passport;
- title documents to the apartment.
- the contract for the telephone;
- receipt of payment.
Instruction
Contact your phone service provider. Usually, this branch of Rostelecom. If the contract with that organization issued in your name while you was in the apartment, no document other than passports, you do not need. It is possible for different contingencies to bring a copy of the agreement. Those who are not registered in the apartment, requires proof that he is entitled to demand cancellation of the contract. This proof is the certificate of ownership the apartment. If you are going to turn off the phone, you inherited a legacy along with a flat from a deceased relative, take a death certificate or a copy of it.
Remember to pay the bills. If you have debts, the operator agreement will not be terminated, except in those cases where the former owner died. In this case, it is recommended to contact the operator as soon as you get a death certificate. It may happen that before the time of entry into the inheritance you leave can't. However, it is necessary to address a statement that you don't need it and that you are not going to pay for it. It is possible that in case of withdrawal and its re-registration to new owner, will meet your needs. However, it is possible that you have to pay a monthly fee for all the time since the death of the former owner prior to the entry into the inheritance.
If you have a telephone operator and goes online to find another provider. Bring receipts, if you pay them through the Bank, post office or payment terminal. The one who used to pay directly at the office of the customer service, it is not necessary.
In the customer service centre you will be asked to write a statement and will definitely ask about the cause. It can be any difficult financial situation to move to a new apartment. It is possible that you will propose to keep the phone but switch to a lower rate. You will have to decide. You will also tell you to pay for the phone "turn off", that is, to pay the remainder - for example, for the current month, for yesterday's talks, etc. most Often this can be done directly in the client center. There will tell you at what point the contract is terminated.
Advice 2: What is landline phone
Today, a landline telephone is perceived almost as a relic of the last century. It is not as convenient as mobile, it is more cumbersome to pay for communication services have not so little. There is an opinion that a landline phone will soon be history. And the generation born in the twenty-first century, not too well know and understand, what is a landline phone.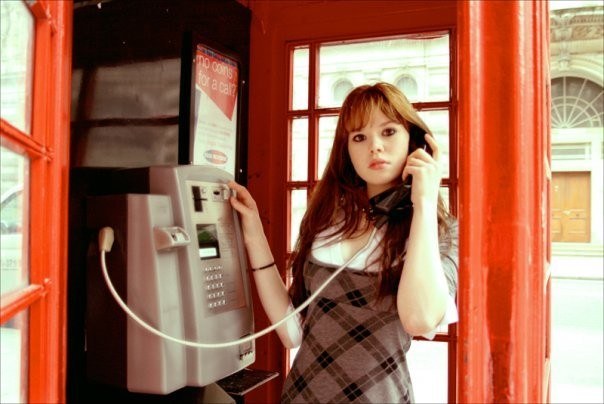 A bit of history


The idea of communication at a distance by using a wired connection first proposed in 1854 sh. Bursali. It was he who first used the term "phone". But his idea was not implemented.

In 1861 physicist I. Flight have designed a device that allows you to transmit sounds at a distance through wires. It consisted of a microphone, a speaker and a galvanic battery, which served as a power source.

But the inventor of the telephone is officially considered to be Alexander Graham bell. He patented in 1876, a device which allowed to transmit speech and other sounds at a distance not exceeding 500 m. Initially, the device had one tube serving for transmission and reception of speech.

Later, the phone was equipped with two tubes, one of which was built in the microphone to another speaker. Later these devices again "merged" in the tube that it was possible to hold to the ear and to speak to it. Further improvements allowed us to implement the telephone carbon microphone, the condenser system of permanent magnets.

But the bottom line telephony remained the same: for it to work it was necessary to lay a cable on which the signal arrived from the machine to the telephone exchange, and there was a signal to the called party's telephone. First, the station was serviced by the people: the telephone operator took the call and manually switch to the desired subscriber line. In twentieth century telephone exchanges were automated, and ATS has already performed the "duties" answering in automatic mode.


Landline phone now


Now many owners of stationary phones abandon them or thinking about it. Indeed, why pay for is not too convenient wired connection, if you have a cell phone? However, to write off fixed the machines yet, because the need for them still exists.

Widely used landline telephones in organizations and institutions, which have to do a lot of business service calls, which is cheaper than to supply each employee a corporate sim card and pay for it.

Elderly people, accustomed to use a stationary camera, not in a hurry to abandon this kind of service, even with a cell phone. Indeed, for seniors with limited mobility, the phone sometimes becomes the only means of communication outside world: they can not limit yourself on time, communicating with family and friends.

Long distance calls also, it is cheaper to make on the landline, if you have no computer with installed Skype.

The quality of communication when using a stationary unit is also always stable and sometimes favorably with quality mobile.

So the landline is not yet a relic of the past, and it is a viable device. In addition, it has become much easier. The latest generation of phones have a dial tone, digital sound processing. Modern tubes can freely move anywhere in space and talk in a comfortable environment.