The color is called khaki, which translated from Hindi means "flower of the dust". Until recently, protective color resembled military clothing. But this color she debuted on the catwalks and has become indispensable in many collections. He can successfully become part of a business suit and casual look.
Park
The Park is an elongated model of the jacket. This model of jacket is very convenient and practical. On rainy days you can choose a jacket with a hood, and to give it a more elegant character, simply fasten to the waist a thin leather strap, or add to it some of the original brooches. Park khaki looks great in combination with high heels, jeans and a plain white t-shirt. This is a distinctive and strong emphasis in modeling, but in the company of other additives, the color is just don't lose your temper. The Park has another important function – because of the length easily hide a more complete form.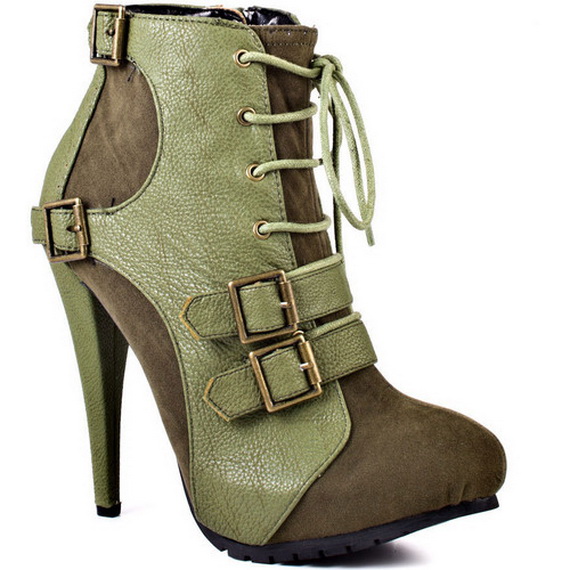 Shoes
The choice of this type of footwear is not limited. Boots khaki can be found in many stores. The most interesting option are the fishnet model or rubber soles. Girls who appreciate the classics, must appreciate the simple boots wide panels. This type of Shoe will match the blouses, dresses, denim shorts and tube. It is a style that will be regarded as during the holidays or trips with friends out of town and during the evening to go to the club.
Dress
It provides an excellent base for many styles. Maxi length – perfect if you're a fan of the Bohemian style or hippie. This dress is just begging to wear it with lots of suitable jewellery and leather sandals or with sneakers and a denim jacket. A short dress of khaki color goes well with a dark bag, short boots, flat shoes and glasses in the Aviator style.