The history of this sport as a separate discipline began in 1924, when the Nordic combined became part of competition program of the winter Olympics. Then, however, it had a form different from the modern. First, the race was preceded by the hopping part, but not followed it, as is happening now, and, secondly, the system of determining the winners was kind of vague and tricky.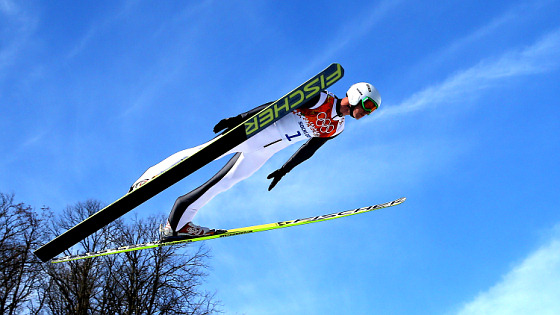 Everything changed with the arrival of the Norwegian Nordic combined athlete Gunder Gundersen. As doeberitz he never did anything outstanding: he have only two medals of different samples obtained at world Championships – silver award in Falun and a bronze in Lahti. About Gundersen really talking 20 years after his athletic success, when Norwegian skier became the head of the Committee for Nordic combined, which were part of the structure of the International ski Federation.
In 1980, watching the Olympic Nordic combined tournament to the position of technical Director, Gundersen thought the scoring system clearly and specifically explain what benefits will get the athlete in the ski jump portion of the competition (and even then, the sequence had the present shape before a ski race.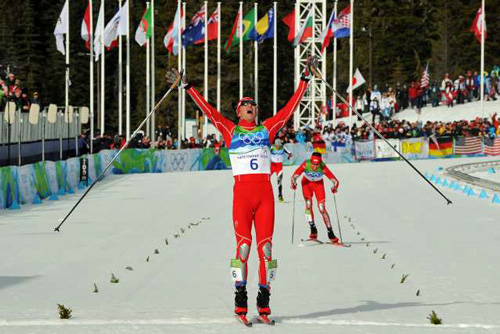 Awards in Nordic combined was played (then and now) were divided into two types – the individual title and team championship. Personal disciplines Gundersen suggested "to turn the" single score obtained by jumping on the trampoline, 6.7 seconds on the track. Command starts the gap in the score meant the superiority of the leader – "the miner" relay Quartet 5 seconds over nearest pursuer.
Later transforming ratio began to change. At the 2010 Olympic games in Vancouver were established those standards that are used to this day: 1 jump score in the individual competitions have 5 seconds of time, and the team, this figure fell to 1.33 seconds.
The legacy of Gunder Gundersen, who passed away over 10 years ago, immortalized in some other sports, using the system in the form of so-called "pursuit" - in particular, cross-country skiing and biathlon.