Instruction
If you want cheap and tasty to feed a big company, you can choose from chain restaurants, where sushi or pizza. The problem with the meal fades into the background, provided that all like this food. In such places there is usually no entertainment, but you will be able to communicate, no music, no DJs are not to disturb you. The most popular democratic network of Japanese food – "Two sticks", "Eurasia", a pizzeria "Pizza hut", "Ollis". These institutions are in all parts of the city, and very close to the metro, so getting there will be easy. In Japanese restaurants you can order meats for the whole company, and "Pizza hut" often run promotions where you can get a second pizza free.
For lovers of dance in St. Petersburg there are many Nightclubs completely different direction, no wonder this city is called the club capital of Russia. Birthday spent in clubs "Behemoth", "11", "Winter-Summer", "Gelsomino" and "Air" will be remembered by you and your guests for a long time. Club Hippo also offers to dance all night to electronic music's best DJs, Music Bar 11" is a karaoke Suite with great food and interiors, "Winter-Summer" - a luxury place fashionable parties, with an exquisite menu and panoramic views of the water, and the club offers three dance floors, but the beach, pool, and volleyball.
If you want to combine your holiday with sports, you can go to any of the sports and entertainment centres, where you will play bowling, shoot in the dash or play in table hockey. Very popular bowling clubs: "Bowling city", "7 Mile", "Golden Strike". In the "7 mile" 17 bowling lanes, tables for Russian and American Billiards, a cafe, bar and disco. "Golden Strike" offers 10 lanes for bowling, including 4 suitable for children. There are also machines to play basketball and air hockey.
Saint-Petersburg – the sea capital and if you want to experience the atmosphere of Peter's time, you can arrange a holiday on the ship "Flagship", moored at the Peter and Paul fortress. Sitting and enjoying the beautiful views of the Neva and the spit of Vasilyevsky island, you will treat yourself to new experiences.
If you want to spend a holiday on this ship, from may to October, while NAV, you can rent one of the private boats. After a trip to the rivers and canals, under numerous bridges, you can go out in the Gulf of Finland and continue your feast there. Remember that a holiday on the water requires extra caution and attention!
Summer
sometimes do not want to be in a stuffy town, so a great choice for a summer birthday will have a place at the St. Petersburg Riviera. On the Gulf coast from Sestroretsk to Zelenogorsk has many restaurants, cafes and clubs. There you can take a big table outside on the veranda overlooking the sea, and then sunbathe on the sandy beach.
Advice 2 : How to celebrate birthday in St. Petersburg
It is traditionally believed that Saint Petersburg is a city of bridges, palaces, canals, old mansions and white nights. Northern capital – it is also a tourist city, which fed not only the experience, but restaurants, bars, youth cafes, a modern cinema, disco. They have entertainment facilities – pool and tennis courts, bowling. Peter has a huge amount of establishments where you can celebrate birthday for every taste.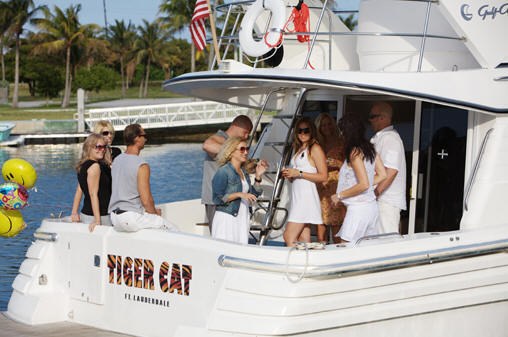 Instruction
Select one of the network restaurants serving pizza or sushi, if you want to feed a big company. The problem with the treats once relegated to the background, assuming that almost everyone loves this kind of food. The undeniable advantage of such institutions is the lack of entertainment: you will finally be able to communicate, especially if long time no see. No DJs, no loud music doesn't disturb you.
The most popular democratic networks are the pizzerias "Pizza hut" and "Ollis" Japanese food "Two sticks" and "Eurasia". These places exist in every district of the city, located near the metro, so access will be easy. In the "Pizza hut" often held shares, where if you order one large pizza, the second client receives free of charge, and in Japanese restaurants always have the option to order a platter for the whole group of friends.
Visit one of the many night clubs if you prefer an active vacation. No wonder Peter called the club capital of Russia: here there are places of different directions. You will long remember the day of birthheld in clubs "11", "Behemoth", "Air", "Winter-Summer", "Gelsomino". Night club "Hippo" offers to dance the night away to electronic music's best DJs. "Winter-Summer" - a luxury place trendy hangouts. You will be surprised by a delicious menu and very profitable location – overlooking the water. Music Bar 11, a karaoke Suite with amazing interiors and excellent food, and the club not only to dance on three different dance floors, but also to swim in the pool, play volleyball.
Go to one of the sports-entertainment centers, if you wish to combine your holiday with sports. Bowling fans will surely enjoy such clubs as "Bowling city", "Golden Strike", "7 Mile". Golden Strike has ten lanes for bowling, four of which focused on children. In the "7 mile" in addition to seventeen-lane bowling alley, there are tables for American and Russian Billiards, bar, cafe and disco.
Hire one of the private boats if your day of birth falls on the warm season (may-October). Take a walk on the many rivers and canals, under numerous bridges. You can also go to the Gulf of Finland and continue the celebration there. However, remember that this holiday requires increased caution and attention. Go to the Gulf coast if you don't want to celebrate the day of birth in a stuffy city. From Sestroretsk to Zelenogorsk is a large number of cozy restaurants and entertainment facilities. There you can take a large table on the veranda, and then sunbathe on the sandy beach.
Advice 3 : How to celebrate birthday in St. Petersburg
In the most beautiful city of Russia and to celebrate the holiday I want something beautiful and unusual. Saint Petersburg attracts tourists not only the opportunity to see the sights, but also the opportunity original to rest. To plan this trip in advance, considering all possible options.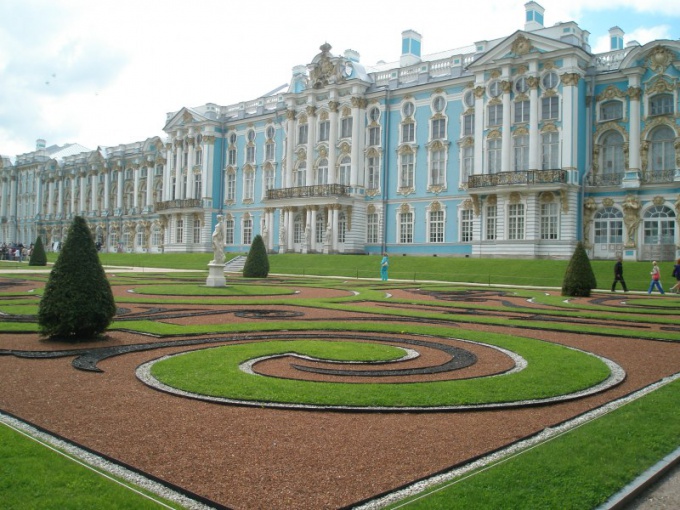 Instruction
If you are arriving in Saint Petersburg from another city, be careful about where you stay. For a big company you can rent an apartment with daily payment. These options can be found through agencies that rent apartments for tourists. You can offer a variety of options: from simple "odnushki" up to luxury apartments in the center. Advantages of a rented apartment can be called low cost compared to hotels. If you want to stay in a hotel, be sure to ask whether there were any discounts for birthdays.
For the celebration of the day of birth , you can reserve a table or Banquet in the restaurant. But to go to Peter, to celebrate the holiday traditionally, it makes no sense. But to spend the day on a river boat plying on the canals, there will be fun, and beautiful. The special court, which offer the customers to hold a feast, hold Banquet, satisfied with the animation, and even a salute in honor of the birthday. But this option is only available in the season of navigation.
If you rest the children, consider their interests. Arrange your holiday at the water Park, where you can have fun at any time of the year. For children you can order a separate program with children's entertainer, and to sit at the bar, imagining yourself on an island Paradise in the Caribbean. In the warmer time to visit the amusement Park. Agree with the children that day you fulfill their whims, and in the evening they give you to sit quietly with friends in the restaurant.
If you want to combine a holiday with sightseeing, head to Tsarskoe Selo, Peterhof or Pavlovsk. In Tsarskoye Selo allowed to conduct weddings, and you can also there to celebrate the day of birth. But such proposals are submitted in a few months. In Pavlovsk you can ride through the Park on the carriage.
And relaxing is better to stay on countryside recreation lake Ladoga. Winter on the lake you can ride Quad bikes and skiing, and in summer to fish and gather berries in the forest. For complete privacy rent a cottage. In the evening on the grill, fry your catch and celebrate the day of birth with the loved ones.
Advice 4 : How to celebrate a child's birthday in St. Petersburg
In St. Petersburg there are many great places where you can celebrate the birthday of your
child
. Pick any program and go to that café, amusement Park or rides.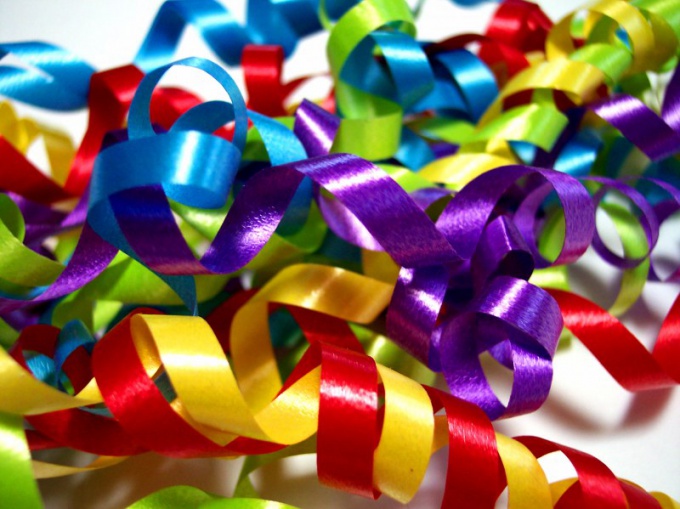 Instruction
Note the day your child was born in one of children's city cafe. In good weather you can enjoy the outdoor area. Among the places worth a visit cafe "Atmosphere of Childhood" and "Divo-Ostrov".
Visit with the child in the Leningrad zoo. Here you will enjoy seeing carnivores, primates, ungulates, rodents and birds. In addition, when the zoo runs zoo where you can see animals from different parts of the world, including interesting multi-colored snakes, unusual tropical lizards. Staff offer educational tours: as a General, for example, review and more narrowly focused, for example, birds or rare animals. Here you and your baby have the opportunity to participate in a unique virtual journey across the continents of the Earth.
Give your child a lot of unforgettable emotions in the Big St. Petersburg state circus. Here you will find an enchanting performance involving animals, gymnasts, clowns. The cost of tickets ranges from 300 to 2000 rubles. If your baby is not yet 5 years old, you can hold it for free and put it on her lap.
Take a cosmic journey in St. Petersburg Planetarium. Your child will surely enjoy to be a part of the star team. In the hall of the "Planet" you will be able to visit the most beautiful corners of the Earth, but because of the fun and learn a lot. Your child will remember this unusual birthday.
Go to the Dino Park and get into the prehistoric world through the thematic theme. Merry-go-round among the waterfalls and hanging vines will not leave indifferent your child. Contact in advance to the administrators of the institution. They provide services for organizing children's birthdays: the decoration of the hall, a salute of soap bubbles, a disco and a tale in which you will get your baby together with your guests.