Oval faces
This face shape is considered the standard, similar to an inverted egg. Happy owners of oval faces can choose any frame. Desired condition - the widest part of the face should coincide or overlap with the width of the rim. It is worth avoiding only very massive frames, breaking the harmony of the face.
Round face
Round faces have almost the same dimensions in length and in height, with a soft rounded chin. Girls with round face will suit a sharp rectangle or square. Visually, the face becomes more elongated closer to the ideal oval. The best choice is a pointy sunglasses with wide temples. A frame in the shape of butterfly are also worth a try. What they should not do - to take large, covering cheeks, round glasses and in General from any round shape to refuse.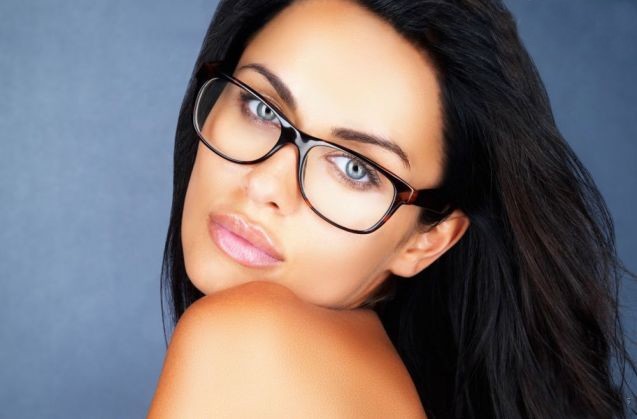 Square face
The square face is different same-width forehead, cheekbones and jaw. Length and face width are almost identical. Round lines soften the face, the choice should be made in favour of the aviators glasses, large round glasses and any species with round shapes. Angular shape, a rectangle in this case is absolutely contraindicated.
Long face
An elongated narrow face, a length and three more inches greater than the width. The task of points - to extend the face. For this purpose, ideal for large, massive, broad frames. Glasses aviators, butterflies are shown in this type face. You cannot use small glasses and rimless.
Diamond face
Diamond face (diamond). Pointed chin, narrow forehead, small, neat jaw and wide high cheekbones. Oval frame will make you visually wider than the forehead and minimize the cheekbones. As for the Aviator sunglasses, square shaped glasses with the lower part rimless. You should avoid sharp corners and rims wider than the cheekbones.