Instruction
Kittens Siberian cat is better to take at the age of 2.5-3 months. By this time, most babies can already do without my mom.
Take care of purchasing all the equipment that is necessary for life Siberian kitten in your home, in advance. Children will need separate bowls for food and water, toilet, scratching post, litter or basket, portable basket for travel, toys, combs and brushes, home first aid kit.
Introduction Siberian kitten with his new housing begin with the toilet. Experienced breeders recommend to put the tray in such a secluded place, to which the baby will have permanent access. Remember that to housebreak a kitten much easier than an adult cat.
Never leave the litter box dirty, otherwise the kitty will poop next to it. If this trouble occurs, do not scold the animal, because blame only you. Safely remove the kitten and put him in the tray.
Treat Siberian kitten as a small child, don't hit or yell at him for mistakes and misdeeds. In the extreme case of a strictly talk to him and explain what the kid did wrong. Teach your little Siberian to the word "no." But do not forbid the kitten absolutely everything, otherwise it ceases to perceive this team.
From the first days of the appearance of a Siberian kitten in your home decide for yourself where you forbid him to be. As a rule, many cat owners don't allow their Pets to sleep on the master bed, to climb on the dining room table, hanging on the wall carpets and curtains. If you allow your Siberian kitten to violate the ban at least once, the further education of the kid will be absolutely useless.
Spend enough time the procedure of training a Siberian kitten to the scratching post. Playing with the baby, periodically hold it to this useful device and scrub it on the front paws of a kitten. So you can protect your furniture from sharp claws of the Siberian.
The most important thing in raising a Siberian kitten is patience. Communicate with your furry baby more often, be nice to him. Then the pet will understand that you are very much like him.
Advice 2 : How to raise a kitten
In your house it's a wonderful furry happiness kitten. The animal was always such a source of joy and positive emotions for the whole family, you will have to have patience and attention and from the first day to educate furry baby.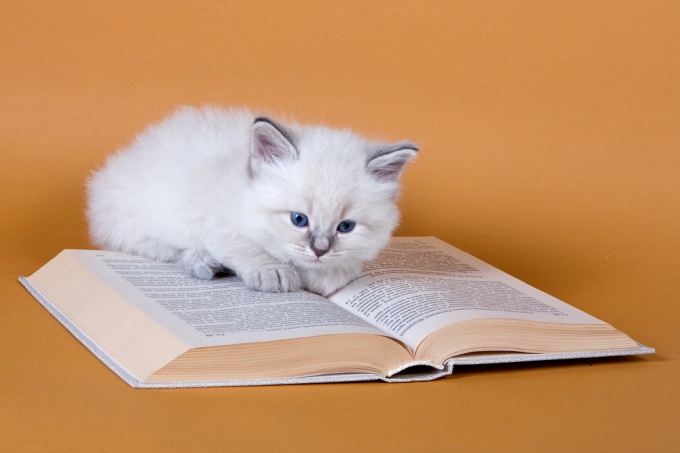 Instruction
Cat is a very intelligent and fine animals. Therefore, to obtain from them the obedience necessary firmly, but without aggression and, moreover, without the use of brute force. Using such methods, you will achieve only the state of permanent fear and distrust of the animal.
First of all the kitten needs to housebreak. In advance, ask the owners of cats, where the mom and kids went to the toilet, what filler was used by the owners. Buy a filler and a similar tray so baby can understand where to relieve themselves. If you picked up a kitten on the street or the previous owners were not engaged in toilet training, then buy a regular litter box with wood or sepiolite filler. Watch out for the baby. Usually need to go to the toilet arises from the kitten after a meal or sleep. Seeing the restlessness of the animal, pick him up and take it to the toilet. After the kid made a puddle or a pile, in the right place praise him gently and give it a treat.
Housebreaking is a painstaking exercise. Some kittens learn toilet for a few days, but some need much more time. Be patient with a kitten and you will definitely succeed.
Also an important step in raising a kitten is to teach sharpen claws in a designated area. To prepare for the baby scratching post. You can buy in the pet store or make your own from a piece of old carpet or travel Mat. When trying to sharpen its claws on furniture or carpets home sharply okretnice animal, pick him up and take to the scratching posts. When you try to sharpen its claws in the right place vigorously praise your pet.
Another problem that may face the owner of the kitten is scratching. Don't let your pet try to release the claw in the games or bring the kids. Also, do not let him to bite. Little kitty makes it almost painless, but the adult animal is able to cause teeth and claws of a serious injury.
The best measure of adverse effects - a sharp cry. Cats have very sensitive ears and they don't like loud noises. Ignoring the shout you can try to spank him a little playful pet a rustling newspaper. Zoopsychologists say that the same noise exposure are much more effective in raising cats than physical strength.
When raising a kitten, follow the Golden rule: do not allow the kitten to do what you are going to ban adult animal. Start training immediately, as the kitten appeared in your house. Thus it is necessary to be patient. By following these simple rules, you will be able to raise a well-behaved animal behavior which will definitely be proud of!
Note
Better not to pick up the baby from the litter too early, separated from its mother, brothers and sisters. Wait until he is weaned off the mother a natural way to raise the kitten will be much easier.
Advice 3 : How to raise a kitten affectionate
Before you bring a
kitten
into the house, carefully think about whether you need pet or not, will you be able to care for it. In that case, if you saw a small bump in the street, caught up in the emotion and took it home, then realize that you lay down huge responsibility. Indeed, instead of the affectionate kitties you can grow scratching and aggressive animal.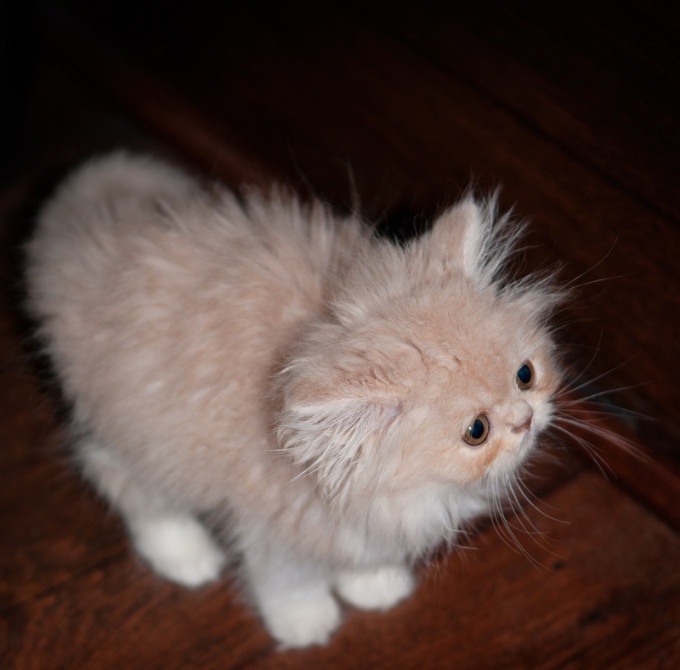 Instruction
For cats mean a great touch. Therefore, the need to take the pet on hand, to stroke and caress him to make him feel your care and love. Especially if the house until the evening no one remains. Because animals can't predict the future, and each parting is painful for them. Regardless of age, they think that separation is forever.
Coming home after work, first and foremost, cuddle your pet, show me that without him you missed. Try to give him as much attention as possible, tiskita it twirl. It will give the kitten a lot of fun. The more time you spend with him, to carry, to put to bed, the more he will become attached to you. Because apart from you and your family he had no one else. Do not disappoint the animal.
In any case, do not forbid your children to play with the kitten. Giving him your love, you will receive the best gift – his love. And kitty, childhood conductive with people a lot of time, becomes the most affectionate creature. The cat loves the man who plays him, not the one who feeds. Educated thus the kitten will grow up to be very gentle and kind, he will always be near you.
Nurture, feed and care for the kitty, but never show aggression. Don't hit the animal, do not threaten him with a newspaper or book. As a result, the cat will only Harbor resentment and will take vengeance on you in the future. Additionally, he can perceive your hand as a toy and will throw at it, even when you want to pet him.
We are responsible for those who are taught. The kitten should not feel lonely, why do you then start? From a small lump that feels that it has a very good attitude to grow the kind cat, she will become your best and loyal friend.