You will need
Ingredients for cakes:
- flour – 2 glasses;
- condensed milk – 2 banks;
- butter – 200 g;
- eggs – 4 PCs.;
cocoa – 4 tbsp;
soda, vinegar for damping.
Ingredients for cream:
- butter _ 200 g;
- chocolate – 200 g;
- condensed milk – 2 banks.
Cake decoration of "kit Kat":
- candy M&M's – 300 g;
- "Kit Kat" – 12 bundles, generally its amount depends on the size of the cake.
Impregnation:
- espresso coffee - 1 Cup.
Instruction
Cake "kit Kat" can be made from any of the cakes, the easiest option is to buy them in the store. This method is the fastest but probably not the most tasty. But it is better to bake cakes for the cake ourselves, using the above products, although the recipe may also be different.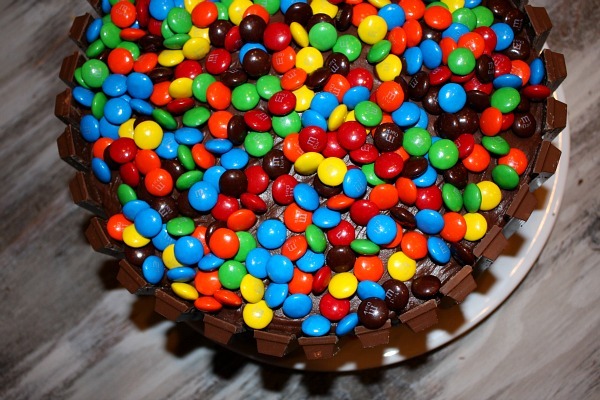 To cook a cake "kit Kat", you first need to bake 2 Korzh, then each one cut across into 2 parts. Thus you will get 4 Korzh.
To make one cake tin of condensed milk whipped up with a mixer with a couple of eggs (you can manually), then thereto is added 100 grams of softened butter, all whipped again.
To egg-protein weight turned into a dough, add a Cup of flour and vinegar gashenuyu soda (half a teaspoon). And that cake from "kit Kat" was chocolate, add to the dough a couple of tablespoons of cocoa. The dough pour in the form and for about 20 minutes send in an oven preheated to 200 degrees.
Ready cake remove from oven, cut. Of the remaining products bake cake twin and also divide it into 2 parts.

Cake "kit Kat" is necessary to miss the mark cream melted in a water bath of dark chocolate pieces and butter, to which is added the condensed milk.
That dessert turned out tender, prepare the impregnation, brew a Cup of espresso. If the cake of "kit Kat" not intended for children's table, it would be nice to add to the coffee a little rum or brandy.
Then cake "kit Kat" you need to collect. Soaking one of the cakes, generously grease it with cream, on top of the next layer, etc. the same steps with all four cakes. Then cover the whole cake as a whole, special attention is paid to the sides.
"Kit Kat" divide into 2 strips. Wrap them around the prepared crusts and top fill multi-colored dragees. If the cake was created as a gift, you will certainly wind "tub" elegant ribbon.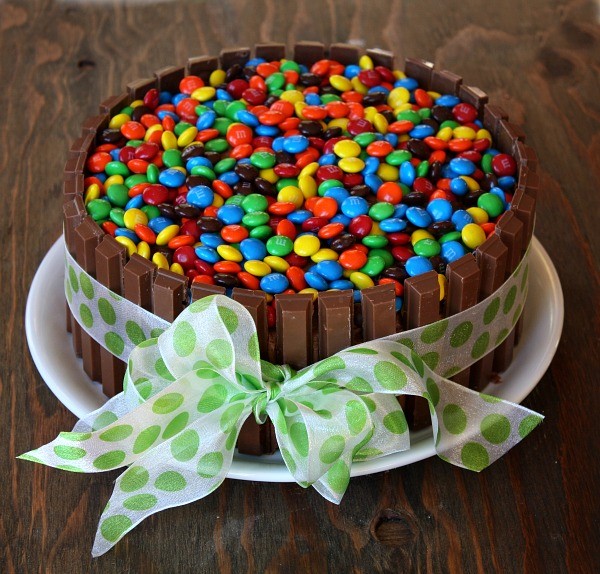 Note
Cake "kit Kat" can be made easier by replacing part of the cakes soufflé "bird's milk" or simply whipped cream.
Useful advice
Cake "kit Kat" can be filled the softened ice cream, and then put it on some time in the freezer, this is the easier option but no less tasty for sure.