You will need
- 500 grams of flour;
- 100 grams of sugar;
four egg yolks;
- one egg;
- 120 grams of butter;
- 250 ml of milk;
- half packs of dry (quick-acting) yeast;
- 60 grams of raisins;
- 500 ml jam (to taste);
- 1/2 teaspoon of salt;
- a packet of vanillin (optional).
Instruction
First prepare the dough: 250 grams of flour sift into an enamel pan and add all the yeast, pour a little warm milk (200 ml), add a tablespoon of sugar, stir, cover with a cloth and leave in a warm place for 30 minutes.
While the dough rises, melt the butter over low heat, whisk the egg yolks with the remaining sugar in a separate dish mix the beaten egg yolks, melted butter, remaining flour and milk and vanilla.
As soon as the dough rises twice, mix it is just made with unleavened dough and mix thoroughly to a uniform consistency.
Raisins pour boiling water and let stand five minutes, then carefully wash, dry, roll in flour and add to the dough (instead of raisins you can use any other dried fruits, but you can do even without them).
Sprinkle work surface with flour, dump the dough on it and knead to such a state that it became homogeneous, and does not stick to hands (it should be noted that at this stage the main thing not to overdo and not to "score" the dough).
Grease hands with vegetable oil, ebonite the dough, cover it with a cloth and leave in a warm place for another 30 minutes (during which time it will rise in two times).
Next, remove the dough, separate it from 1/3 (she will need to decorate cakes), and the remainder put on a pre-oiled baking sheet and gently spread it all over the form, trying the dough to distribute evenly and create low sides.
Put the dough in baking tray jam a thin layer (about one centimeter). It is better to use a thick jam.
Roll out remaining dough into a thin layer with a thickness of about 0.2-0.3 cm, with a sharp knife cut it into strips and decorate top of the pie with them, neatly folded them in the form of, for example, cornrows, herringbone or grid. Leave the pie to stand at room temperature for 40 minutes.
Over time, the form of pie and place in a preheated 180 degree oven for 35-40 minutes, do not forget to lubricate the surface of the pie with the beaten egg.
Advice 2 : How to make a simple jam tart
Amateurs homemade jam is often a product of the past and even last season, when it's time to make room for new pieces. Excess treats can be a great filling. To prepare a simple jam tart is a great way to clear the shelves of the pantry because home probably will be asked again and again to indulge in such a treat.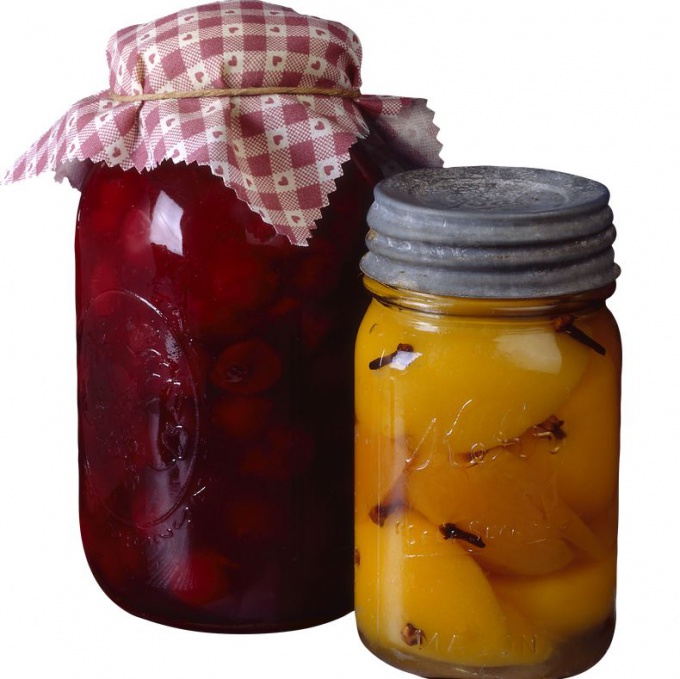 Simple shortcrust pie
You can prepare a cake with jam from plums, currants, apples, orange peel – most importantly, the filling was thick. As an option – homemade jam or marmalade. Start making the dough ahead of time, as part of it will need to be frozen.
Melt 200-gram pack of margarine in a bowl and dissolve in it a Cup of sugar. When the mass has cooled, shake it a couple of raw eggs and a little pinch of vanilla. While stirring, add the sifted wheat flour (4 cups) 5 g baking powder.
Knead dough until it is no longer hard to stick to hands, if necessary, add flour. The third part separate and put it, wrapped in plastic, in the freezer for 45-50 minutes and the Rest will keep at room temperature, covered pure cotton cloth.
Cover a baking sheet with parchment paper and evenly lay out two pieces of cooked dough. Spread spoon for jam cake. If you want you can add frozen berries (raspberries, strawberries), but a little to the filling is not too liquid. From top to grate the frozen piece of dough and bake shortbread jam tart at a temperature of 200oC for half an hour.
Lazy pie
This simple recipe for lazy cake with jam will help you to cook browned and flavorful dessert in just over an hour. Mash in a bowl a couple of raw eggs with a half Cup of sugar, then pour 200 ml of jam and yogurt. With constant stirring, enter 200 g sifted wheat flour and 5 g of baking soda.
Bake lazy cake with jam in the oven at 180 ° C for 45 min. in multivarka mode "Pastries" 30 minutes Serve dessert with sour cream. For him to cool 500 g of fat thick cream, add 1.5 cups of sugar and whisk until fluffy.