The benefits of ice cream made at home, are undeniable: there is no need to use artificial flavors, dyes, harmful additives or substitutes for natural products.
In addition, the homemade ice cream recipe can be changed according to your taste and make, for example, low-calorie treat no cream, one skim milk.
Or Vice versa, using high-quality cream to make homemade ice cream with the taste of the cream of Soviet times.
The easiest recipe for homemade ice cream is availability of ingredients and ease of making all your favorite treats.
Dairy homemade ice cream
For cooking milk ice cream at home you will need 1 Cup milk, 1 egg, 2 tbsp sugar and the sachet of vanilla sugar.
Egg whisk with sugar and vanilla, whisking as the mixture gradually pour in the milk. The resulting mass is heated almost to the boil over low heat, whisking continuously with a whisk or with a mixer.
The use of the mixer allows to obtain a homogeneous air mass, which solidifies without the formation of ice crystals.
It is important to remember, bring to boil the mixture does not need only a good heat, whisking constantly, otherwise the milk can "curl up".
The hot mixture is slightly cooled, pour into molds and put into freezer for 4-6 hours. During this time the ice cream should be 2-3 times to mix.
If the ice cream has started to freeze and difficult to shuffle, it can be lightly beat with a fork.
If you wish to lactic weight before freezing, you can add 2-3 teaspoons cocoa, chopped nuts, dried fruit, berries, shredded coconut, finely grated chocolate.
The finished ice cream is served with jam, syrup, decorated with candied fruit.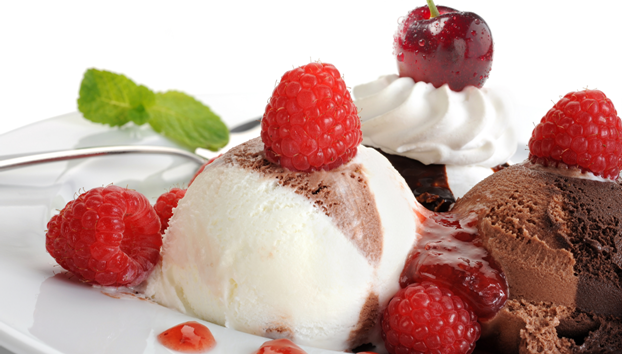 Creamy homemade ice cream
To prepare chocolate cream homemade ice cream will require a tile of dark chocolate, melted in a water bath or in a microwave oven.
Until the chocolate is melted, beat with a mixer a mixture of condensed milk and 600ml whipping cream (over 30%).
In the process of beating the mixture, gradually add the melted chocolate and 100 g broken into small pieces chocolate chip cookies.
Ice cream is poured into the form and put them in the freezer until fully cured. The mixture does not require mixing, does not form crystals.
In a creamy mass at the stage of whipping, you can add not only cookies, but also slices of chocolate, then finished the ice cream will turn out beautiful with chocolate chip.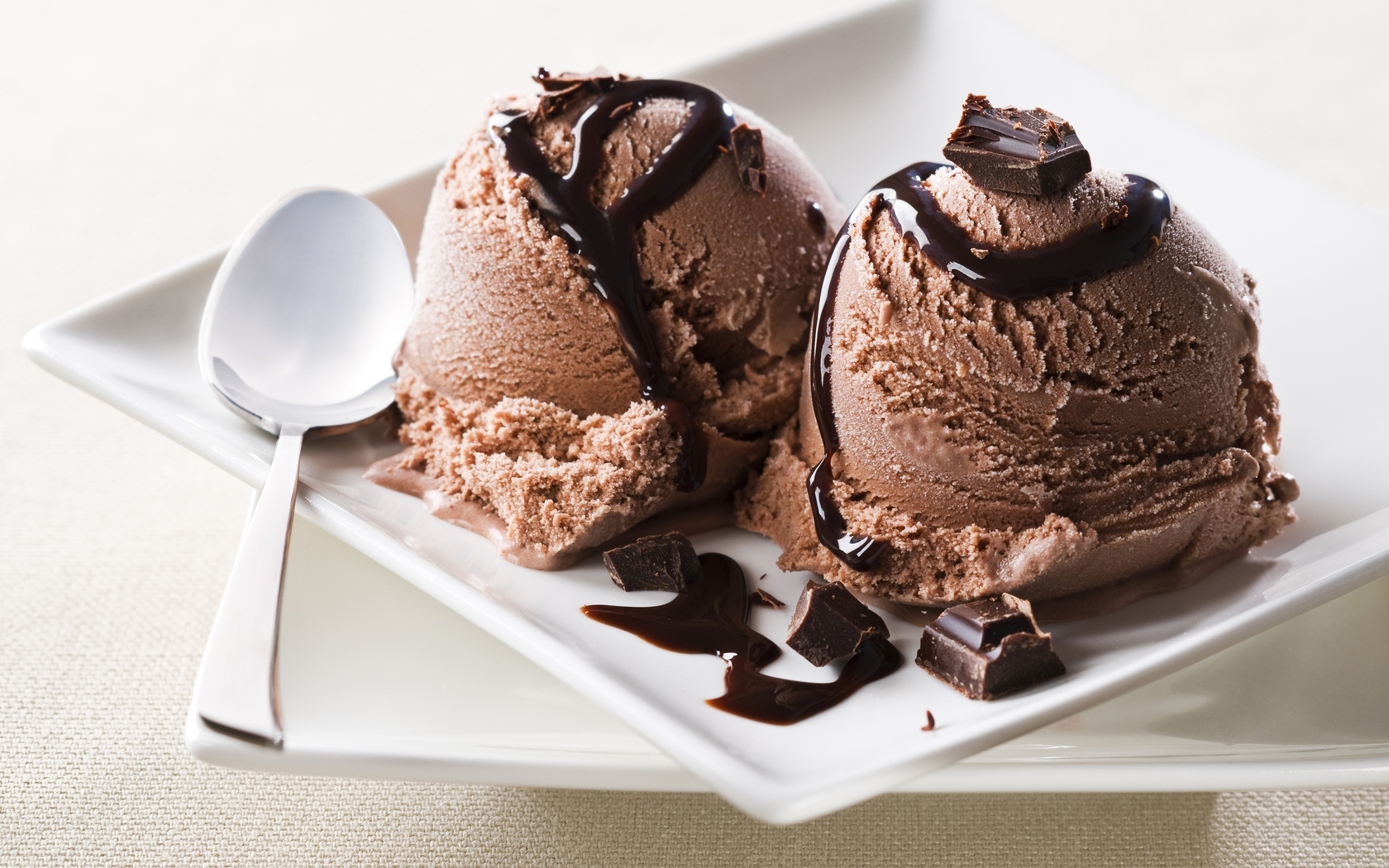 Fruit homemade ice cream
Probably all remember the taste of refreshing sour sorbet in a paper Cup? To prepare this ice cream at home is not difficult.
For the preparation of low-calorie fruit ice cream, you will need half a Cup of any frozen berries: cherries, blueberries, currants, etc.
Berries pour into blender jar, add 0.5 cups of low-fat yogurt or milk, 2 tsp sugar, fructose or honey.
Whisk all the ingredients until a homogeneous puree that shift in the form and put in the freezer for 1-2 hours.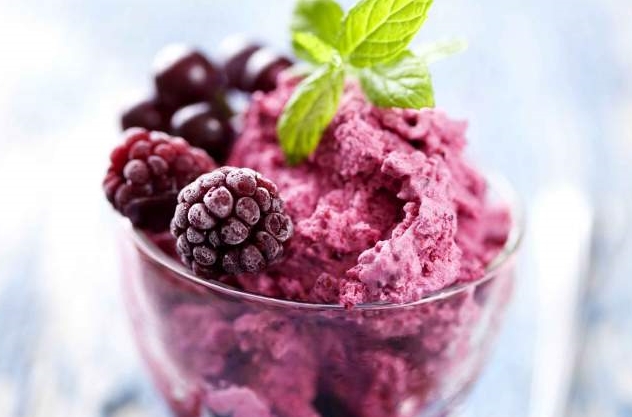 Advice 2 : How to make ice cream at home from yogurt
Women who have children are always looking for new tasty and healthy ways to feed your baby. In the summer, ice cream is especially important. Its taste familiar to everyone from childhood. Now ways to make it incredibly much! Importantly, the dessert was not only tasty but also healthy!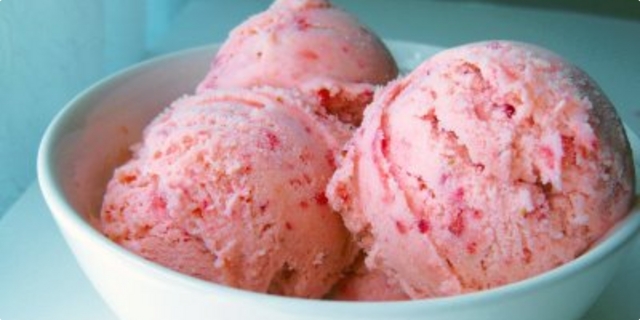 You will need
- blender;
- bowl for mixing 4 pieces;
form for freezing;
- kefir 1 l;
- sugar or fructose 4 teaspoons;
- banana-1 piece;
- strawberry 4-piece;
- peach 1 piece;
- cocoa 2 h spoon.
Instruction
In a bowl, spread on separate fruit and cocoa. Banana, peeled, strawberries and peach wash thoroughly under cold water.
Each bowl pour the cooked yogurt in equal parts and add the sugar or fructose. Then we need a blender. With it in each bowl make a homogeneous mass.
Of each bowl pour the resulting mass into molds for ice cream and put into the freezer for 60 minutes!
Note
To decorate ice cream you can use sprigs of mint, chocolate chips, raspberries or currants and whipped cream. This method of making ice cream very useful and suitable for use children from 1 year!
Useful advice
You can also make ice cream with a surprise. In the form pour a little bit of weight, then put nuts or whole fruit, then top to add mass. And, you can mix mass, 1 spoon of taste, then another, and again the first. So to get "striped" ice cream with two different flavors. Also in mass you can install the wood sticks, thereby to obtain a Popsicle! Fantasy here can be completely endless!