You will need
pump;
- latex balloons for modeling;
markers.
Instruction
Balloons for modelling should have a good stretch and not to break when twisting. Their quality depends on in the end, do you have a toy. Unfortunately, most of what is presented on counters to model fits poorly. If you are unsure of the quality of the ball-sausage, do not inflate it too much. Leave 15 cm, not 10, as recommended by professionals.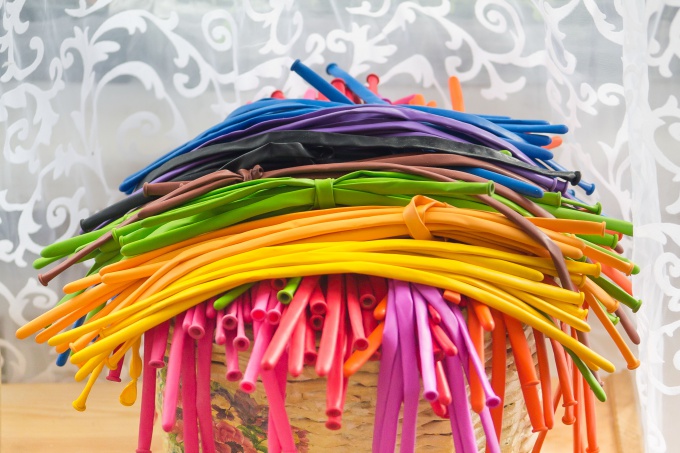 Inflate the balloon leaving a tail on the opposite from the hole end. Tie the neck knot. Don't be afraid to pull - he has enough elasticity not to break when tying.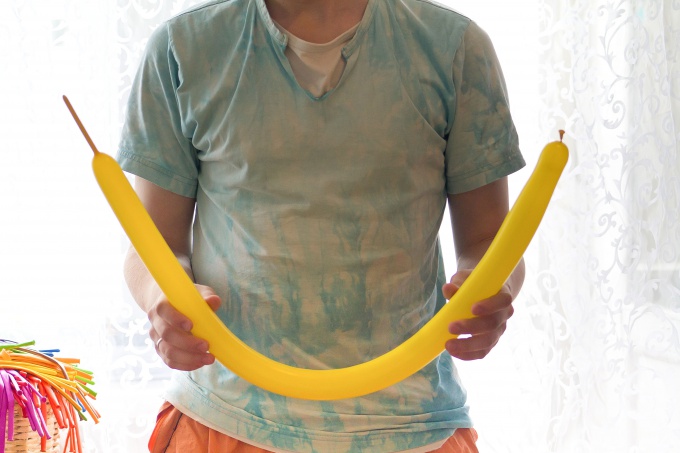 Clamp the end with a drawstring in the axilla and make three sausages with a width of the palm of his hand, spinning them in one direction.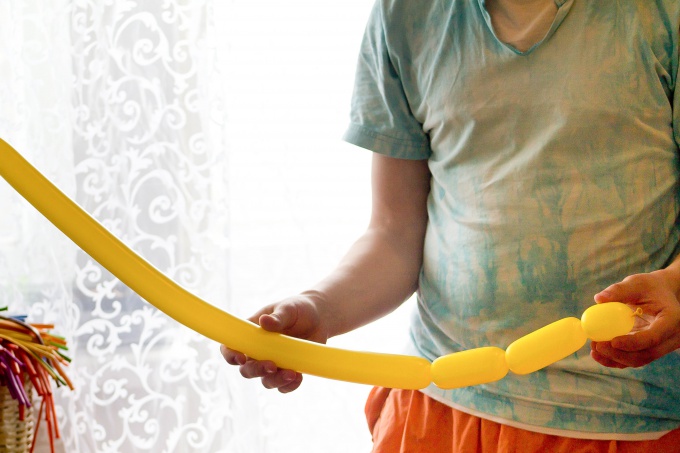 Loop the second and third between sausage - turned rear legs and tail of the animal.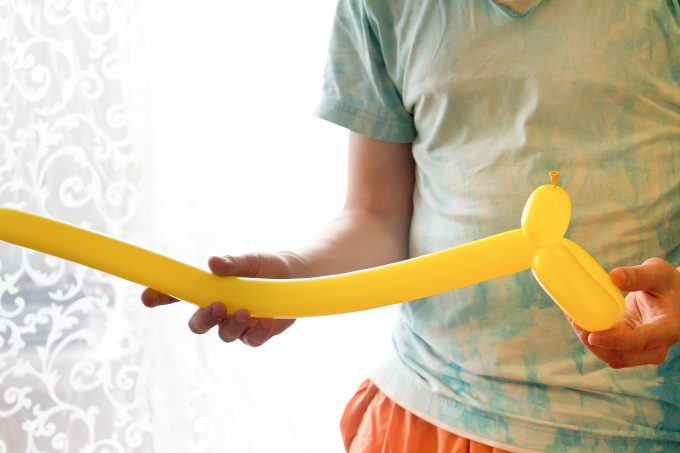 Make three bubbles: a long one (this will be the torso) and two short (two front legs).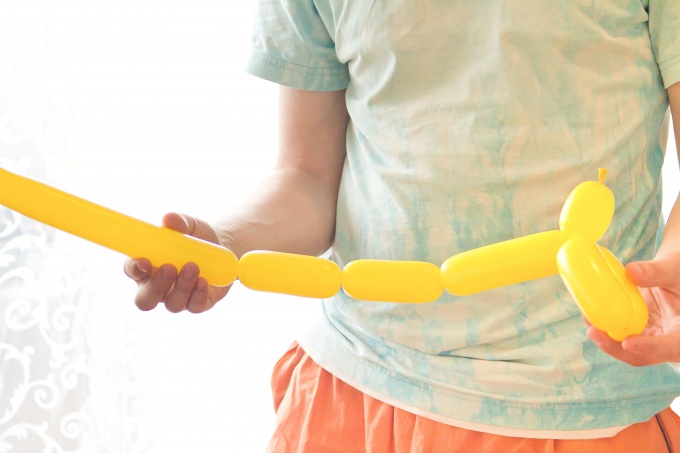 Loop short sections between them - now the animal has a tail, torso, and legs. Have to do head.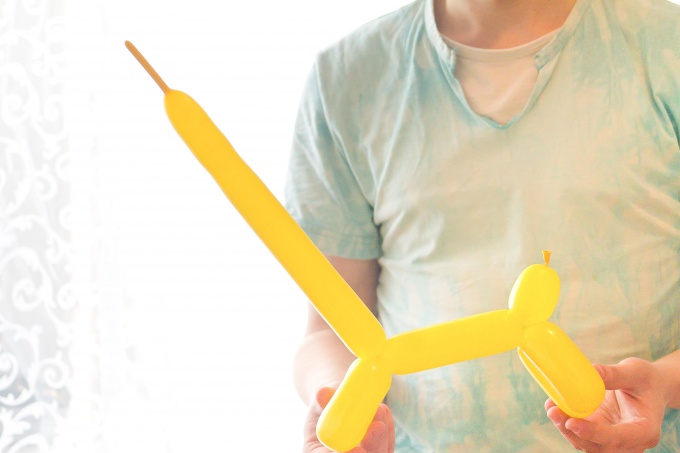 The remaining bubble will split into four parts. Extreme will be a nose, two average - ears or horns, and the closest to the torso - the neck.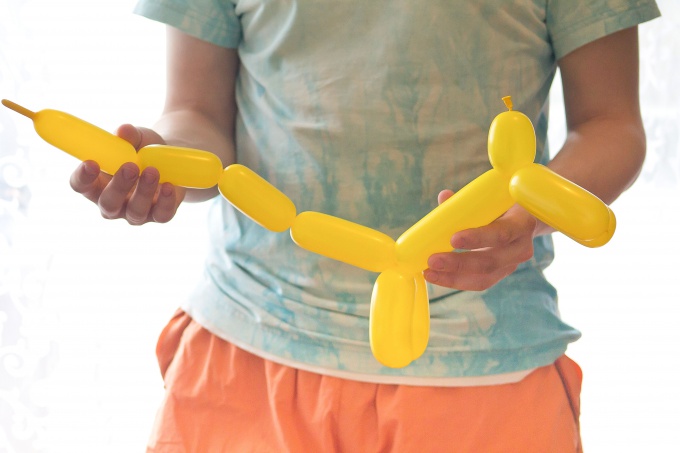 From that, how long will each segment, determines in the end the animal you will get: a giraffe, a dog, a deer or an unknown creature. Experiment, and on the basis of this master class you will be able to create a variety of creatures.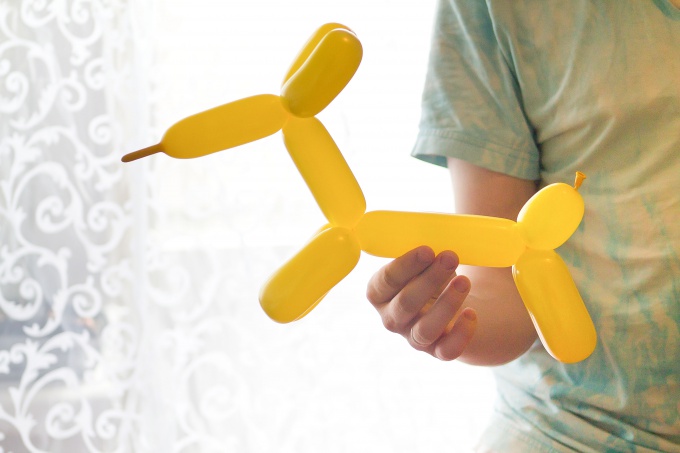 If extreme sausage divided into three more: long - short - long, the face will acquire a more finished appearance. It will have cheeks and a round nose. The tip should be anchored at the base of the head. Toy ball ready!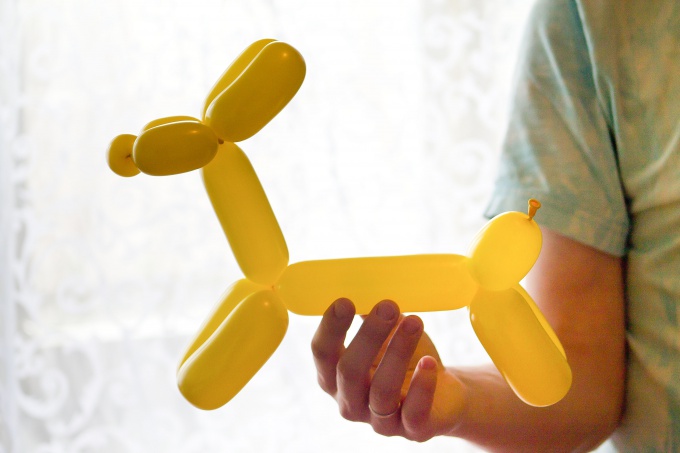 Note
Do not kink the ball too much, especially if you have no free space. Better untie and open up a little to have more room to maneuver.
Useful advice
To inflate the plastic balls need a special pump with a long blunt nose.

On the face you can draw with a marker eyes and mouth and on the paws - claws.