Instruction
Scrambled eggs with potatoes
Boiled potatoes cut into slices, fry lightly in oil (vegetable or butter), sprinkle with herbs, pour the beaten eggs, again fry.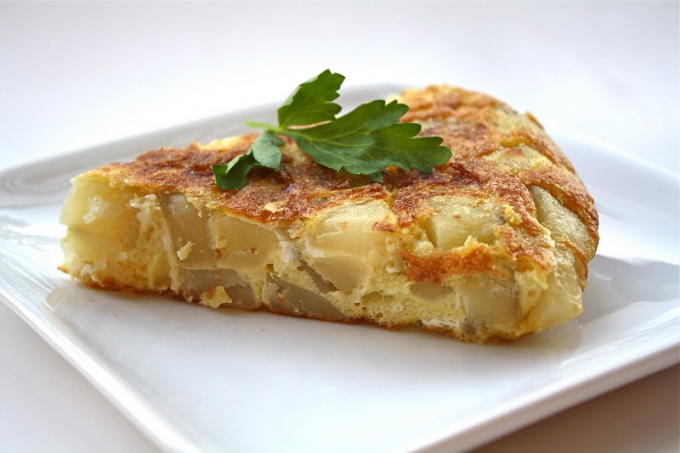 Potato salad with herring
Cut the potatoes into slices, salted herring or mackerel cut into pieces, free from bones. Mix ingredients, adding onion and oil.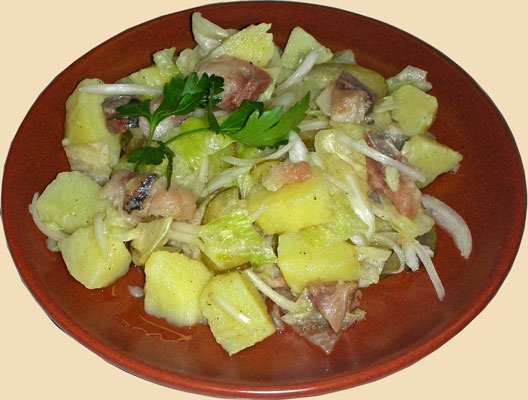 Potato salad with pickled cucumber
Slice the potatoes and pickles slices, chopped onion, finely chopped boiled eggs. Mix ingredients, season with sour cream or mayonnaise (or salad dressing).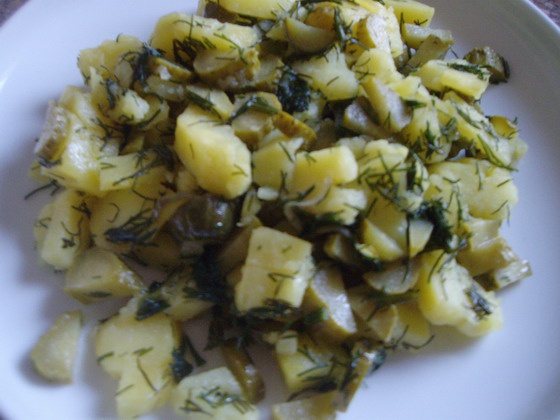 Potatoes, baked with cheese
Cut the potatoes in slices, put in greased pan, sprinkle with dill and parsley. Pour sour cream, salt, bake for 10 minutes. Sprinkle the dish with grated cheese, continue to bake until Golden brown.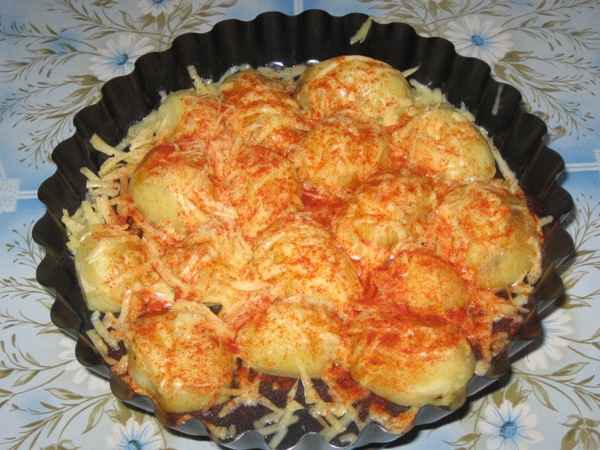 Pancakes-bread-potato
Potatoes mince (per 1 kg), add 0.5 cups of milk, 3 raw eggs, add 2 tbsp flour. If you wish to add cheese, feta cheese or grated cheese. Stir the potato mixture, form cakes and fry.

When baking potato pellets inside, you can put the stuffing in the form of mushrooms, fried onions or slices of ham and cheese.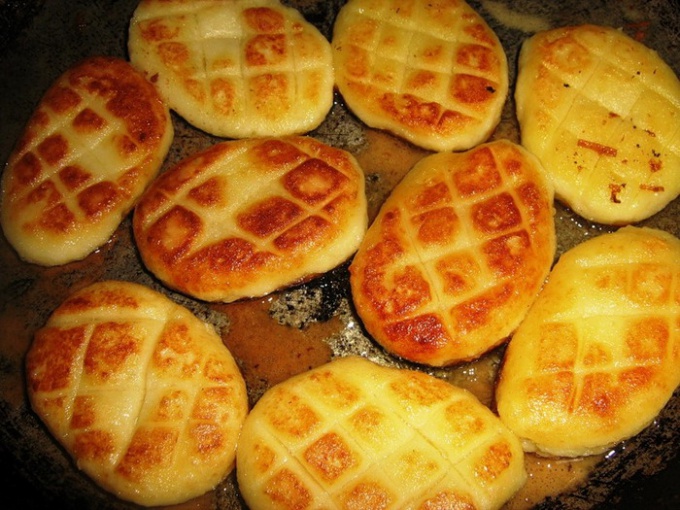 Potato casserole with meat (fish) meat
Fry in butter onions, cut the potatoes into slices, put in heat-resistant cookware in a single layer, spread on the potato a layer of meat. Then on top of meat put a layer of fried onions, on top lay another layer of potatoes. Instead of stuffing potato casserole, you can add fried in vegetable oil mushrooms, vegetables (peppers, cabbage, tomatoes). Stir with a blender with a clove of garlic, greens, 2 cups of milk, egg, salt, pepper to taste, cover with layers of whipped mass, bake until Golden brown.
Note
Cold boiled potatoes - the constant ingredient of the huge number of salads. Potato goes well with salted and pickled mushrooms, beans, sweet pepper, sausage, ham, seafood.