For a start, you should make sure you know who is architect and what are his duties. Architect - a specialist who provides architectural design, including developing space planning and interior design solutions. Architectural design is the organization of the architectural environment, design of buildings and structures, including the development of interior design and space planning solutions.
To become a student architect, must possess certain personal qualities.
Creativity. Of course, the ability to draw, to paint and stroking a pencil - what should be able people coming into the faculty of architecture. However, it is important that this skill is not ended only on the redraw others works and copying photos. The architect - he is the Creator. He should be able to see in ordinary things unusual, process them in the head and spill out on paper. Pencil, paint, markers - these are merely tools. The person who went to art school, it will be easier to do and learn, however, as practice shows, self-taught, too, have a chance to succeed if they try and listen to the comments of the teachers.
Spatial reasoning. A very important quality. Spatial thinking is a form of mental activity, which creates spatial images that help in solving practical and theoretical tasks. Student architect will have to study difficult subjects such as descriptive geometry, statics, strength of materials and engineering structures. The ability to think spatially, the abstract is not given to all, so if the future student has no such ability, then the above items stnut a real test for him. Fortunately, it's quality (if a little bit is present) can be developed.
Responsibility, vigilance. Student-architect, and in the future specialist is simply impossible to be negligent and irresponsible. This Poesia requires care, because any mistake can lead to the destruction of buildings with the effects, injury and even death of people.
Diligence, assiduity. From the tape simply will not work architect. Lazy flies out of University after the first session. Moreover, architecture students must be prepared to work on projects and other assignments days and nights. If representatives of other specialties such relevant regulations during the session, it should be noted that architecture students are working at the rhythm the entire academic year.
Organizational skills will help the student to distribute the entire load evenly and to avoid sleepless nights and the state ", palusami" during the session.
Originality, resourcefulness, creativity is distinguished by architecture student from other specialties. The architect must be able to look at many things differently than other people, should be able to find creative solutions and to cope with the tasks using ingenuity and originality.
A sense of harmony, taste and style is the necessary qualities of a creative personality. Practi and other art work will simply be uninteresting and boring, and at worst tasteless and unsightly.
Observation. An important feature that is characteristic of any Creator. To create something new, you need to be attentive to what already exists. The architect must notice the beautiful things around, to try to process it and use their ideas.
A good memory will not hurt any student, however, the representatives of the architectural faculty this quality is especially necessary. The architect must be versed person on all sides, he must be broad-minded. To design buildings and structures for different purposes, the architect must be versed in many industries.
Interpersonal skills - a trait necessary for any modern specialist. The architect must be able to work as samostoyatelno and the team. The student-architect communication skills need to be able to communicate with your classmates, senior students and teachers, the specialist architect to be able to talk to the customer, to find a common language with colleagues.
Punctuality, tact - these qualities are, in principle pluses for any person, especially for the architect.
The profession "architect" is suitable for those who possess the above qualities and skills. Profession interesting, demanding, requires attention, perseverance and diligence, but a very interesting and exciting. Many students, despite the difficulties of learning, very glad that I chose this profession.
Advice 2 : What to do to become an architect
The profession of an architect combines the artistic talent and knowledge of the engineer. In addition, you need to be comprehensively developed person to be able to orientate in current trends and styles of architecture. Without training in one of the architecture schools are not enough.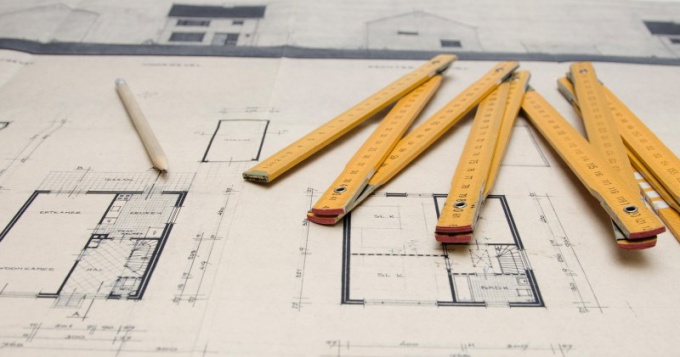 You will need
- high school diploma – original and two copies;
- passport – original and two three copies;
- results of unified state examination on mathematics, Russian language and literature;
- medical certificate;
creative work in drawing, drawing, drawing;
photography.
Instruction
Think carefully about the choice of institution where you will study. Despite the fact that programs of specialized construction schools and faculty of architecture mostly similar, you need to know in advance about the features of the program, the presence of teachers practicing architects.
To enroll in the faculty of architecture, must pass more examinations than in other schools. You will need the results of the exam in mathematics, Russian language and literature. And you also need to pass the relevant examinations in drawing, composition and drawing. Find out in advance the peculiarities of the entrance examinations at the selected University.
To prepare for the relevant exams yourself after high school - a difficult task. Tutoring is a great option for good preparation. Choose as a tutor a teacher training institution where you plan to do. Knowing the requirements, it will help you the best way to prepare for exams and show their best side. Training in the creative competition should start in a year and a half before the entrance exams. During this time, a competent teacher will be able to make a correct drawing techniques, graphics and drawing.
For developing style and understanding of the figure in the period of exam preparation you should also self-education. Attend seminars, exhibitions of drawings, compositions; participate in creative competitions.
If you are a graduate of high school, enroll in preparatory courses of the faculty of architecture. There you can obtain expert assistance in preparation for entrance examinations in the chosen Institute. This will increase the chances of admission to the faculty will help you to get acquainted with future teachers and to establish themselves in the choice of profession of the architect.
Useful advice
In the ranking of the most prestigious architectural universities of Russia occupy the first places of the Moscow Architectural Institute (MArchI), Moscow State University of civil engineering (MGSU)