Instruction
V10K High-Tech Diamant, produced by Swiss company Rado is the most durable watch in the world according to the Guinness Book of Records. The composition of the housing includes a diamond grit that provide a hardness of 10,000 Vickers. Concise black bracelet is made of silicone. The traced design minimalist: stylish square dial displays the time and date, and the control buttons are located behind.
The most popular budget watches for adventurers — it is Japanese Casio G-Shock. The company regularly posts online videos of crash tests, which are models in this series. The case is designed with maximum shock absorption and water resistance. The clock mechanism securely fastened to withstand any test. The functionality of the sport Chrono includes countdown timer, stopwatch, calendar, world time and local time, as well as highlighting.
Swiss Military Watch 20'000 FEET look stylish and presentable. Military watches are considered the most reliable, as are most stringent tests. This model was subjected to a water pressure equivalent to a dive to 6 km, and the action of the blast wave. Rare watch can withstand a hit from a rifle, but Swiss Military Watch 20'000 FEET is equipped with a unique shock absorption system. The case and bracelet are made of titanium, for diving includes replaceable silicone bracelet.
Sport watches Sport Chronograph Tantalum Automatic production Montblanc immune to aggressive environments. They experienced acids and alkalis, heated to 240°, was immersed in water, but the sealed housing of tantalum withstood all tests. Representative design involves typical for this class functionality: indicators time and date, and chronograph.
Swiss watch Certina DS relatively inexpensive compared to luxury models, but not inferior to the specifications. The case is made of stainless steel and the dial is protected a sapphire crystal that can withstand water pressure at a depth of 200 m. the Rubber bracelet is perfect for diving. Analog dial will be appreciated by fans of classic design.
Royal Oak GMT Tourbillon Concept characterizes the best design: outdoor tourbillon carbon fiber case and a dual dial clock inherent in the highest class. This model is waterproof to a depth of 100 m, equipped with chronograph and power reserve indicator.
Watch jewelry Harry Winston Project Z5 emphasize belonging to the cream of society. Reliable mechanism with an open crown is covered with sapphire crystal and embedded in a zirconium case. The rubber bracelet allows you to enjoy diving without parting with a favorite accessory. Dual dial lets you know the exact time in all time zones.
Most luxury watches high tensile strength equipped with a quartz movement. The only exception is for Suunto Ambit2 Sapphire. These electronic watches awarded the prestigious Red Dot Design award. They contain not only the standard functions for measuring time, but also a compass, thermometer, barometer, GPS sensor and pulse meter. Of course, the watch is water-resistant and suitable for diving.
Advice 2: What the most accurate watch in the world
Atomic clocks are the most accurate in the world, they have an incredibly small margin of error, which can reach seconds to billions of years. Second place is occupied by quartz watches which in a month will lag behind or rush fifteen seconds. Mechanical need from time to time to make, so they are only in third place.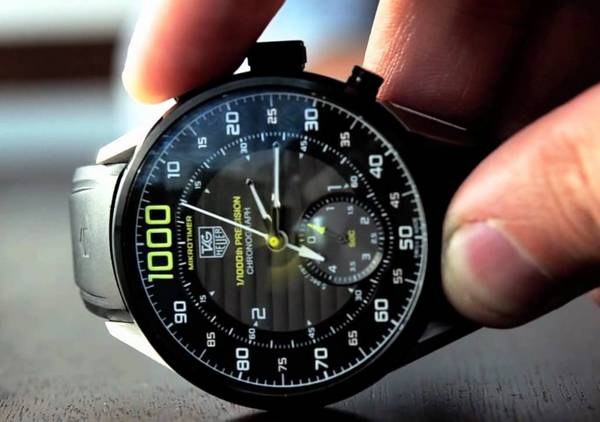 The most accurate atomic clock
Atomic clocks are so accurate that their error is fractions of a second to billions of years – such error can be compared with the measurement of the diameter of the Earth with a precision of the atom. Of course, ordinary people in everyday life, such hours are not needed, they are used by scientists to conduct scientific experiments that require precision. They enable you to check the time in different places of the planet or to conduct experiments to confirm the General theory of relativity and other physical theories.
One us company is planning to release a series of quantum of watches for everyday use.
Atomic clocks are also called quantum, they work on the basis of the processes occurring on the atomic or molecular levels. To create them not suitable for any atoms you can use calcium, strontium, iodine, cesium, rubidium and hydrogen. While the most accurate clocks are based on the element of itibere, they were developed by American scientists from the National Institute of standards. Their work involved about ten thousand atoms, which ensures high accuracy. They fall behind by just a second in 3.7 billion years.
The previous record holder had a second error in just 100 million years.
The most accurate quartz watch
When choosing the accurate clocks for use in the daily life of a nuclear device are not taken into account. Today the most accurate clock in the world in General use are quartz, which differ from the mechanical because they do not require winding and are working with the help of quartz crystals. Their average error is around fifteen seconds a month, whereas the mechanical lag time a day.
The most accurate of all known quartz watch is a Citizen Chronomaster, which in a year have the error of just five seconds. But they are, respectively, around four thousand euros. On the accuracy of the from them do not differ Longines, lagging by ten seconds per year, but they are much cheaper – about a thousand euros. The watch Breitling SuperQuarz error is fifteen seconds per year.
The most accurate mechanical watches
Most mechanical watches do not have high accuracy, but one device can boast is a watch made in the mid-twentieth century to the town hall in Copenhagen. It's a huge machine of fourteen thousand parts. Due to the complex design and slow their accuracy is only second for 600 years.
Advice 3: How to choose a quality and inexpensive watch
To choose a cheap and quality watches, you need to decide on their style and principle of operation (mechanical, quartz or electronic). Note n a budget Japanese watch.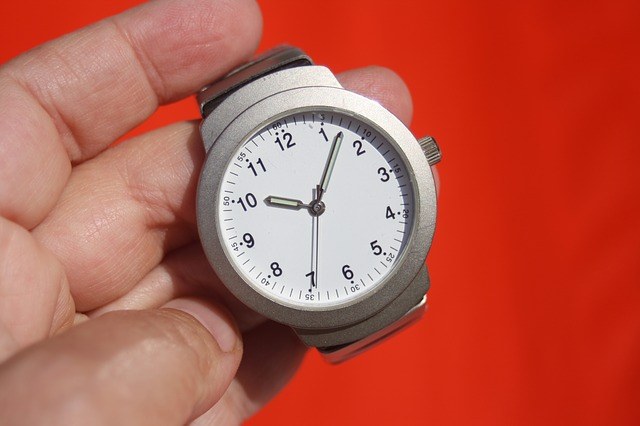 Wrist watches have long been a necessity and a fashion accessory, the last chord of the image of a business person, capital dandy or athlete. Of course, the banker or officer will not to save on such a statutory subject, and will give preference to luxury and premium brands. But if you choose a watch for a teenager, elite brands to anything, fairly inexpensive high-quality watches.


Mechanical or electronic watch?


Design of a mechanical watch is known for a lot of years and practically has not changed. This device requires daily winding and wearing for at least 8 hours a day. Although they are very durable, eliminating accidental breakages are time consuming and costly. This accessory is injurious dust and humidity, and the accuracy of their leads. Despite these limitations, the most expensive and prestigious watch — mechanical hand-built.

Quartz looks similar to mechanical, but in fact, their mechanism is driven by a battery. This improved design increases precision and eliminates the need to wound the unit. Among quartz watches meet a budget model, and stylish accessories for the middle class.

Finally, the modern clock — electronic. Their display is backlit, and can be integrated with additional functions (alarm, stopwatch, tachymeter, calendar, indicators of date and day of the week). Such a device is not affected by the weather and atmospheric pressure, and the mechanism is placed in a waterproof housing. Among digital watches are specimens with a classic dial and digital time display.


Materials for good hours


When selecting the hours, it is important to consider the material from which made the case and bracelet. Some metals, for example aluminium, Nickel and their alloys can cause allergies and skin irritation. In addition, aluminum is soft, impractical, oxidized, leaves the hand traces. If you are looking for a metal watch, look at the products from surgical steel. Titanium is considered the most prestigious.

Some manufacturers cover the hull plating, so you need to pay attention to its quality and the technology on which it is applied. Not looking for cheap glamour: gold plated like the real and the fake will wear off in a couple of weeks. On the other hand, mark PVD, or IPG on the case will show that the coating will last as long as possible.

As the material of the strap is a good watch used leather. Note how the strap is elastic, durable and pleasant to the touch, no external marriage. As for safety glasses, cheaper models, trim plastic, and expensive crystal or sapphire.


Choose a manufacturer


Experience shows that when searching for a low-cost hours should not rely on counterfeiting of luxury brands: first, the fake looks funny and discreditied your image, and secondly, no different quality. But you should look for a reliable quartz watch Japanese and Swiss-made: Casio, Sitizen, Orient. These watches feature automatic movement, are waterproof, have a classic style and high quality.