You will need
For the strawberry cupcakes:
- 1 2/3 Cup flour
- ¾ Tsp baking powder or baking powder
- ¼ Tsp of baking soda
- ¼ Tsp salt
- ½ Cup unsalted butter, softened
- ¾ St + 2 tbsp sugar
- 1 large egg
- 2 egg whites
- 1/3 Cup mashed fresh strawberries
- ¼ Tbsp. buttermilk
- ½ Tsp vanilla extract or vanillin on a knife tip
- 5 drops red food coloring (optional)
- ¾ Tbsp. chopped fresh strawberries
- 12 paper muffins cups
12 PCs small strawberries for decoration
For the strawberry cream:
- ½ Cup + 2 tbsp strawberry puree
- ½ Cup butter, softened
- ¼ Tbsp. salted butter, softened
- 2 ½ tbsp. powdered sugar
- ¼ Tsp vanilla extract or vanillin on a knife tip
4 drops red food coloring (optional)
Instruction
Turn the oven to preheat to 350 degrees.
In the first bowl sift flour, add baking powder, soda, salt. Beat with a mixer.
In the second bowl the softened butter beat with a mixer with sugar until pale and fluffy consistency. Add 1 egg, continue to beat. Add 1 egg protein.
In a third bowl whisk buttermilk, 1/3 Cup strawberry puree and the vanilla extract.
Mix the contents in the second and third bowl, gradually adding flour mixture from the first bowl. Pour the diced strawberries and stir with a spoon.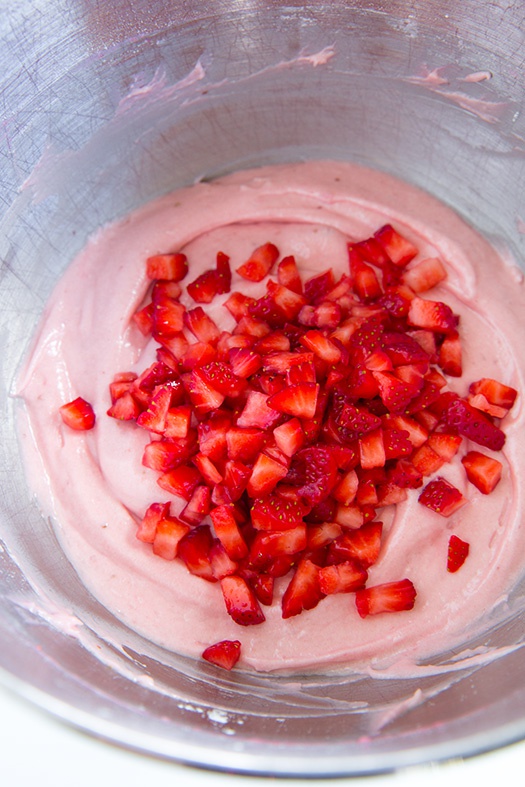 Fill paper muffin batter ¾ full. Bake in preheated oven for 20-23 minutes, readiness check cupcakes with a toothpick. The finished muffins out of the oven, allow to cool.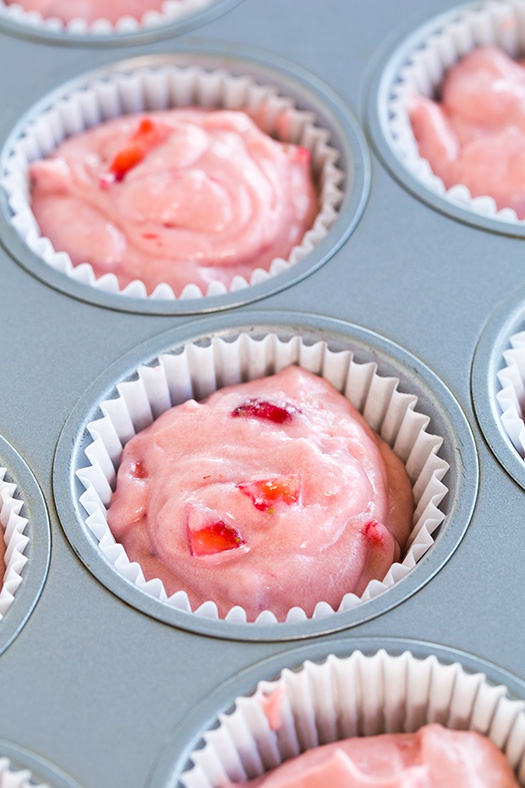 Now prepare the strawberry cream. ½ Cup +2 tbsp strawberry puree in a small saucepan, heat over medium heat for 12-14 minutes, stirring occasionally. Let the strawberry puree to boil and reduce in volume. Hot strawberry puree should be cool.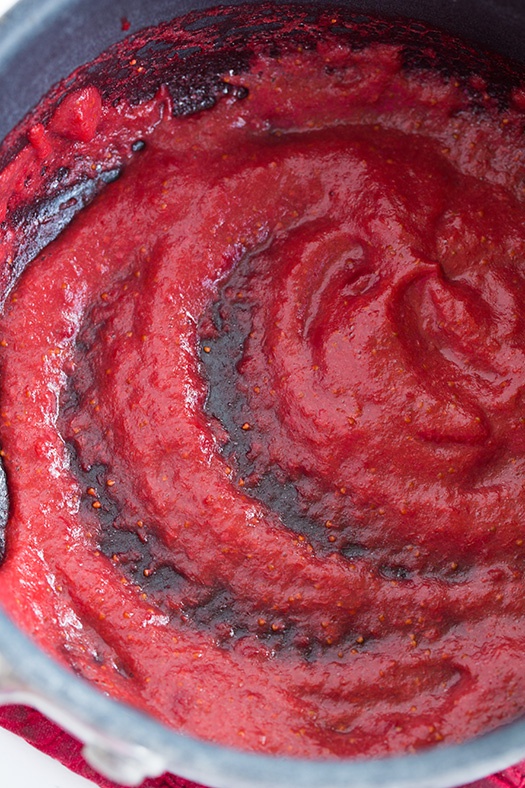 With a mixer, whip the salted and unsalted butter until white. Add 1 tbsp. of powdered sugar, strawberry puree, vanilla extract, and optional red dye. Whisk. Add the remaining icing sugar and continue whisking until the mixture becomes fluffy.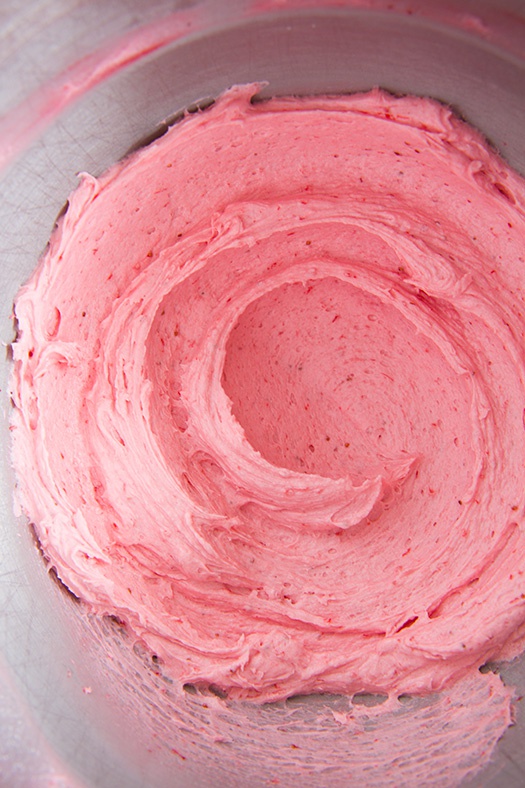 On each cake put a bit of chopped fresh strawberries.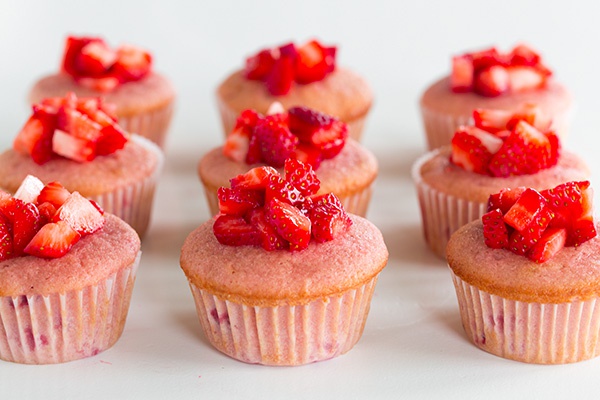 Fill a pastry bag with strawberry cream, apply on top of the cake with strawberries. Decorate each cake with a whole strawberry.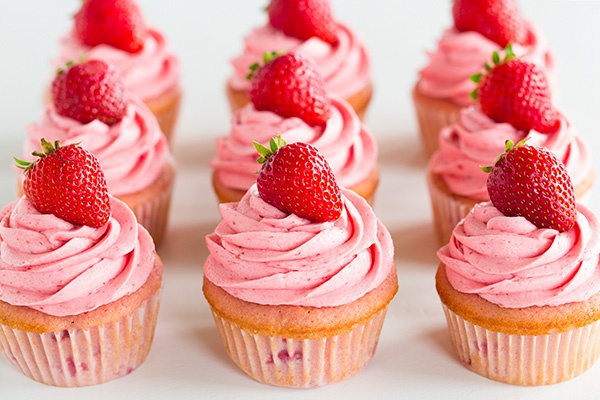 Useful advice
If you don't have buttermilk, it can be replaced. Take a glass, add 1 tsp lemon juice or white vinegar, pour milk to ¼ Cup. Stir and leave for 3 minutes.