Recipe for baking cupcakes:
1.5 cups flour (preferably sift);
Cup sugar (to taste, can be less);
150 g butter (melt);
teaspoon soda, slaked vinegar (a must!);
4 tablespoons of sour cream;
3 eggs;
a pinch of salt;
a bag of vanillin (can be less or even deleted).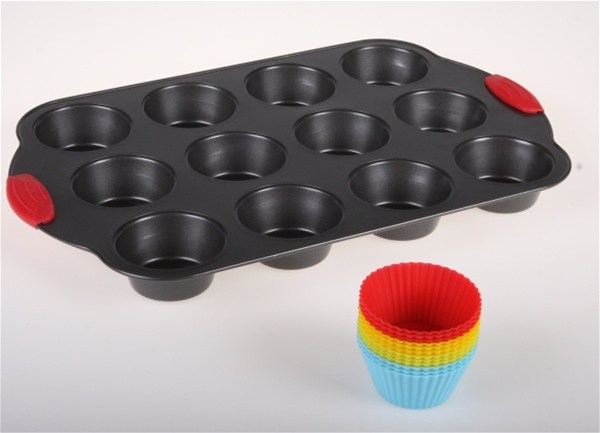 From kitchen utensils: metal baking paper (silicone) molds.
The dough should be like thick cream. Bake in a preheated 150 degree oven for about 20 minutes. Will be ready when the puncture with a toothpick, the dough won't stay. Muffins should be soft, not Golden.
Please note! The mold need to fill the dough 3/4.
10 fillings for cupcakes (cupcakes)

1. Raisins. This is the most popular and classic ingredient. Don't forget to pre-soak the berries in hot water. They need to be softened and swelled. Then it will be very tasty.

2. Nuts (fruit-nut mix). I recommend to grind this stuffing in a blender to small cubes.

3. The candied fruit. Mixed candied fruit is not only delicious, but also beautiful. Cupcake with red-green-yellow patches will lift your spirits. Don't forget a stuffed chop.

4. Mac. It should pour boiling water, otherwise you will not feel the taste. Before adding to the dough, Pat with a paper towel.

5. Coconut. Add a little more to the coconut taste was felt particularly.

6. Cranberry, cranberries - my favorite filling. The berries give a gentle and pleasant acidity combined with a sweet dough.

7. Zest of lemon and orange. A classic ingredient. For conservative hostesses.

8. Spices (ginger, nutmeg, cinnamon). Here the main thing - do not overdo it.

9. Chocolate chips. To get a decent crumb, pre-cool the chocolate in the fridge, then in the blender for a few seconds. Ready.

10. Thick jam. Necessarily the filling should be thick. Maximum teaspoon. Do not overdo it, otherwise the cupcake will not work.
The amount of a Supplement depends on your taste preferences.