You will need
- a computer with PAINT ;
paper, brushes, paints, pencils, markers;
- clay, granular materials for finishing.
Instruction
Remember all the Hobbies birthday, what he likes, his attitude to humour and life. Think that it would be nice to see your drawing. If you want to congratulate the fisherman or hunter, beat this topic. For lovers of needlework or knitting come up with something original, something associated with their hobby. Child try to draw your favorite cartoon characters or idols.
Consider the composition of the drawing that will be in the center, and back if you need a frame, etc. If you plan to draw a humorous story, think carefully about all the details. Mention the characteristics of color perception, bright colors look more cheerful and fun, but soft pastel colors are perfect for a delicate romantic picture.
Select the way you draw. If you're a fan of traditional painting, take a sheet of thick white paper of good quality and outline the contours of the future masterpiece in pencil. If you draw themselves are not good, open the appropriate picture in the computer or in a magazine, attach a sheet of paper and draw a translucent outline. Then paint the drawing with paints, crayons or markers.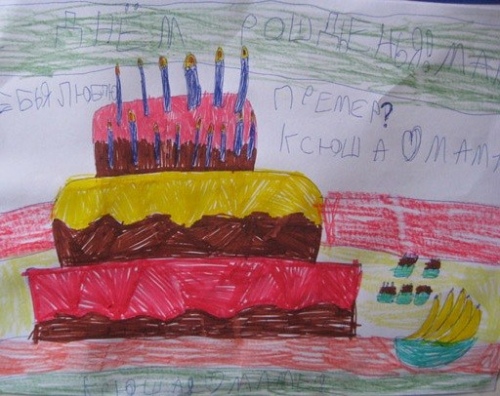 If you love originality, draw a celebratory drawing something unusual. Also sketch the contours with a pencil and then paint with colored clay, you can even use fluorescent clay, which glows in the dark. Another option: spread pattern transparent glue and place different loose materials such as pea, barley, beads, bugle beads, sequins, shells.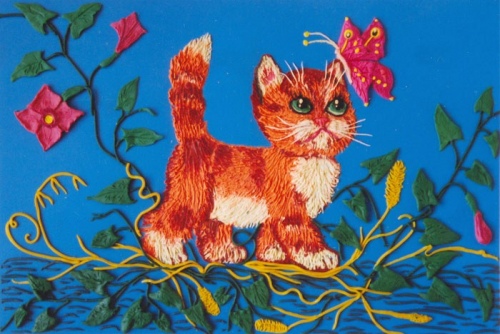 If you are a lover of creative get-togethers or don't want to waste your time creating man-made masterpiece, draw a picture on the computer. To draw a picture in Paint, use the tips posted here. Check out this program and you will be able to draw in any other program like Photoshop, as they are almost identical tools.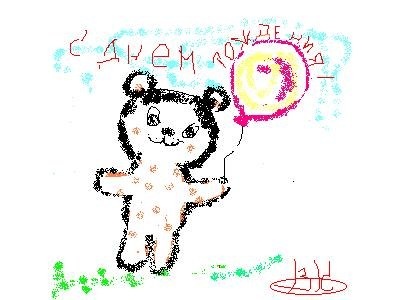 Useful advice
No matter how you draw a picture on a birthday, don't forget to write a sincere, cheerful greetings for the birthday child and sign it.