You will need
- inspection certificate of the vehicle;
- extract from the place of residence (where the driver was);
- the application for a production vehicle on temporary registration records;
General power of attorney;
- the registration number of the vehicle;
- insurance of the machine;
- passport or military ID;
- form of payment of the state fee;
- the certificate of registration of the vehicle in the traffic police.
Instruction
Before you go to the traffic police authorities for application, pay the state fee in the amount of 1500 rubles. This amount consists of payment for the issuance of a certificate of registration of the vehicle on a temporary account (300 rubles); for the registration marks that will be on the car for only a temporary stay (1000 rubles), and payment for temporary installation on the account have already been registered at the place of residence of the driver of the car (200 rubles).
Next, go to your local police Department and write on it a statement about the statement your car on a temporary account. Employees of the public body must give you the form of the established sample, where you write a letter to the head of the Department where you applied.
After filling in give your car to a complete technical inspection by traffic police. Before that show all the necessary receipts on the statement of the car on the temporary registration. Next, take the act of passing verification numbers and inspection marks road inspector. Don't forget that the act is valid 20 days, for which you have to put the car on the temporary registration.
Learn more in the act, give it along with other documents to the Department setting the machine on the account. There you will be given a certificate of temporary registration of the car and new transit facilities. After registration, notify your insurance company about getting a new temporary number, which they are obliged to pay to your insurance policy.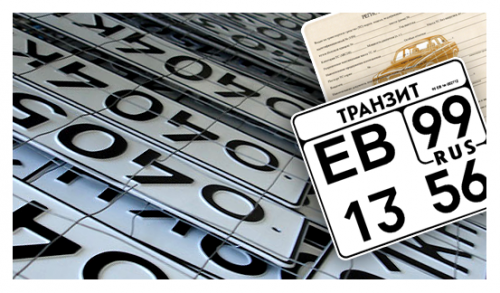 Note
Please note that the car must be put on record within 5 days. If this deadline is not meet, you can be fined.
Useful advice
If you don't have time to do a temporary registration of the car, contact the special companies that help their clients execute all necessary papers and to receive the certificate.