Instruction
To support your loved one during his illness, first thing you need to understand that it stays for you in the same family and need. And even if the disease has destroyed some of your plans regarding work, personal life, travels, and explain that his condition will not be your burden or a burden, and caring about it is an important part of your life.
Speak words of love and encouragement. Spend more time with the sick person, talk with him. Share the news and events that happened to you at work or during the day. Ask for advice. Thus, you will emphasize that your relationship to your loved one has not changed due to the fact he's healthy or sick. You still appreciate and cherish his opinion.
Even patients in a coma are able to distinguish between the voices of relatives, and can also experience certain feelings. Therefore spoken your kind words will have only a positive impact on a loved one. Talk, even if you think that you don't hear.
Think of a lesson that is delivered to the pleasure the person you are caring during his illness. You can just see some program on TV, read a book, listen to music. If it's the baby – make with him some kind of hack, draw a picture, collect mosaic. The main thing is your presence and participation. Disease, many feel alone, so a joint session is something that can bring joy and encouragement to a person who is sick.
Try to entertain and distract the patient from his disease. Create a cozy atmosphere in the room where it is located. If it's a hospital – bring back some of any household things, pictures, books. It is possible to bring from home a favorite houseplant. If the patient is at home – make him a gift without expecting for this special occasion. Most cancer patients being depressed, tend to "give up". Therefore caring of this kind, you will set an example of faith that he, like you, there's always tomorrow, and that means a healthy future.
If the disease is not infectious in nature, invite some friends over. Make a favorite treat. Tea party with friends or work colleagues, may improve mood and give you strength to fight the disease.
Useful advice
And important point – do not forget about yourself. Look at every situation, positive, chat with your friends and family. Exercise, eat well. If you have a healthy mind, optimistic attitude and a lot of patience, a sick man, near you will feel comfortable and safe.
Advice 2: How to support a loved one
It is sometimes difficult to find words to Express support for your loved one. But it is very important that close felt your faith in him, especially in a difficult situation. Sometimes this belief helps to avoid many errors caused by desire something to prove to others, and sometimes helps to stand up and start living.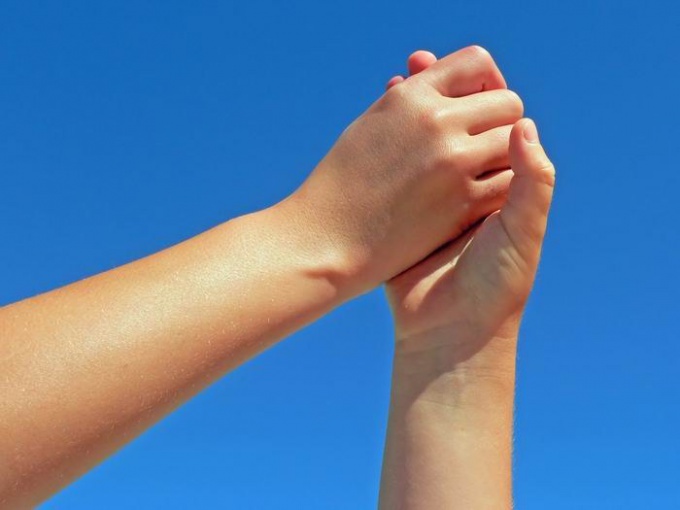 Instruction
Believe in the power of the beloved person and in his success. Not in words - it must be the inner conviction. Always consider your loved a person's the best in the world. It inspires and instills confidence. Stress, constantly remind of the best qualities of the beloved person, his strengths, especially if the person is for some reason unsure.
Get rid of the habit to criticize and doubt. If you want to warn about some consequences or to Express their feelings, only to Express their feelings and fears and only your face. Use "I-statements", saying, "I'm worried about the consequences" instead of the phrase "in you're always up to something".
Give your loved one the right to act independently, make my own decisions, to make mistakes and be responsible. Do not reproach for past failures, don't talk about them at every opportunity. Pangs extremely painful, especially if not just hurt the sore spot. Assume that your favorite is quite a grown man and he can learn from his experience. If you have something to say or something to share, talk about it on the backdrop of constructive dialogue, be sure to listen to the opinion of your close person.
Think about the good, I sincerely wish success in all your endeavors of a loved one. Make him more words of encouragement and support, your understanding and acceptance. If the person is deeply experienced, more listen to him. Often speaking, the man is easier and faster comes to any decision making steps forward to overcome painful experiences, doubt.
Create a home atmosphere of goodwill and peace. The house is really a fortress, which bears the sense of security of the person, gives strength and confidence. Filling it with positivity, comfort, calm and understanding, you will create a favorable environment for moral and psychological support of the beloved person.
Advice 3: How to support a person's word
In the life of every person there are situations when you need the support of loved ones and friends. To help with something you can not always work, but to provide moral support to have the opportunity even in the most critical cases. If you want to support a friend or acquaintance wordand in the head, unfortunately, absolutely nothing comes up, read carefully. Perhaps, the user will find useful information for you.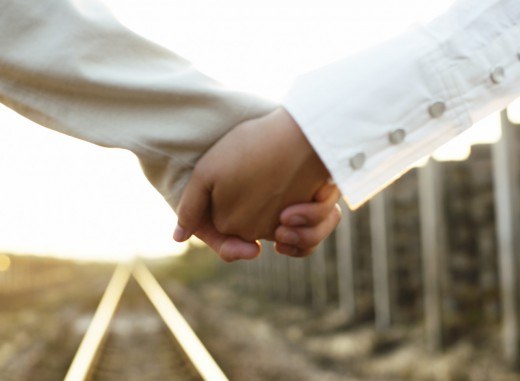 Instruction
In any situation try to look for positive aspects. Sometimes people are so frustrated or exhausted by constant experience that to find the bright side he simply does not remain forces. Try to find something positive and cheer up his friend. To draw the story as a joke may not always be appropriate, so try to lighten the mood accurately, but to make a sad story a certain amount of optimism you can. Of course, there are situations in life in which quite clearly there can not be anything good. It is not necessary to look for the positive moments in the loved one's death or severe illness – you just completely spoil the mood of the person and can adjust it against yourself.
Try to avoid cliches and pre-prepared words. Standard "I'm sorry" often sounds very dramatic and unnatural. In addition, in this phrase there is absolutely nothing comforting, man she just remind you of his misfortune. Better invest the same meaning in other words, say: "I am very sorry that it happened." If the situation is not so gloomy and it is about ordinary life troubles, support person warm words and try to distract from gloomy thoughts. Sometimes you just need to hear a funny story from the life of a friend or of the old school of life that the soul has become much brighter.
Without going into the stories from the series "what is This, but I had...". First, the person with problems is always less interesting to hear about the misfortunes of others. And second, such stories often even more angered listeners by reminding them of their unfortunate fate again and again. If you want to support something not related difficulties and complex life situation, and just share the good news or his cheerful mood.
Note
No need to impose the society those who don't want anyone to see and hear. Even if you are absolutely sure that your words will help – wait. Sometimes there are moments when you want to be alone.
Useful advice
Sometimes you really want to say anything in consolation, but does not occur absolutely nothing. It is not necessary to squeeze out a phrase whose meaning you do not feel. Sometimes it is enough just to give a hug or to sit in silence with him.