Instruction
First and foremost try to look for a photo of a person in the most common social networks. Young people are often registered on the website Vkontakte and the older generation - and Classmates. Quite a large audience of social network Facebook, where a lot of foreign users. Very popular in the recent times it has become Instagram, where fans post their selfie photos.
To find a person, you need to register in the social network yourself, and then enter in the search people name search. If the name is fairly common, then find the photos would be difficult due to the large number of matches for a given search term. Therefore, it is desirable to clarify additional details: city of residence, age, number of school or University name, where he studied the man, his place of work. When you find the desired application, you can not only see pictures but also to communicate.
If you are unable to find a person by name via the Internet, you can try to appeal to the search engines. For example, Yandex or Google. The available data only need to enter in a search string and view the results by going to the appropriate page. You will be able to find a photo of the person, if he has his own personal blog, filled with profiles and profiles on any sites.
If a person has a mailbox on the website mail.ru it is possible that he added in his profile photo. It is possible, even if it is not registered in the social network My world. To find photo, in addition to the name to know the name of the mailbox.
After trying all methods possible, the photo will not be found. This can occur not only due to the lack of any data on the Internet, but also due to the fact that he changed his name or was registered under a false name.
In this case, you can help the website poisklyudei.ru. This social network is designed specifically for people search. You can register, complete your profile and not just try to find a person by name and surnames, but also to see who is looking for you.
You can also seek the assistance of social networking, placing ads in popular groups or asking for reposts of his friends. This method is very much managed to find a person by name and the name on the Internet.
Advice 2: How to find online friends
Long gone are the days when the notion of acquaintance in the Internet" was awesome. Today, the Internet has become a place where you can find friends with the same interests, with whom communication can be safely placed on the virtual frame. In the Internet there are many places where you can find new friends, and if in social networks "Classmates" and "My world" offers friendship does not always produce an unambiguous response, the blog platform Livejournal's new friends are welcome.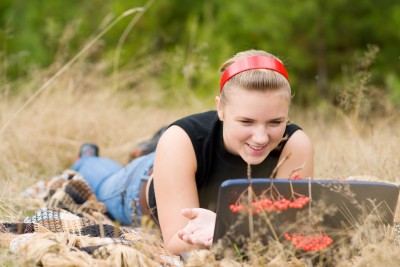 You will need
your blog in "Live Journal"
Instruction
If you decided to look for friends on LiveJournal (Livejournal), you should get yourself a personal blog and to start it regularly to write. The theme of the blog can be any or absent. At first, you need to be more or less original to attract attention. Thoroughly complete your profile – it will look your future friends, and what they see can be decisive for your relationship. The same applies to entries in your blog – make a few interesting posts and continue to search for friends. Find friends in LJ can be different, and better use of all funds.
Method the first. Join thematic communities, and then every few days post there is a brief post with an invitation to your blog. And do not forget to read the posts of other community members and add them as friends. Regularly read recent posts of your friends and leave comments to their records. After a short time of a few dozens of added friends you will be able to provide for themselves "soul mates".
The second way. Leaving comments of your friendsand read other comments and if they seem interesting, and you will have something to say – add your comments to them. Often, interesting correspondence in the comments to records someone else's journal is the beginning of a new LJ friendship.
The third way. Filling in your profile section "Interests" you will see after you save, every individual "interest" takes the form of active links. Click it and you will be taken to the page a kind of statistics that will show you LJ users with similar interest in order of their activity. If you specify unique enough "interest", for example, "sit on the edge of the roof dangling his legs, and there were people interested in the same, in most cases, they will answer you in return for the offer of friendship.
Advice 3: How to find in the Internet the man in the photo
Often people lose their friends and relatives. While the information is very small, for example, there is only one picture. There are many ways and procedures to find man in the Internet photo.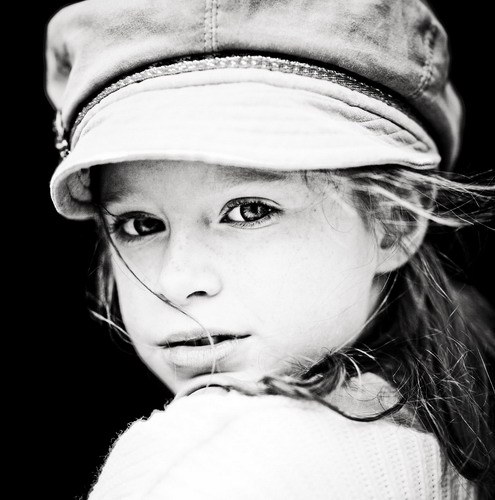 You will need
-access to the Internet;
photo.
Instruction
Try to use different search options. Visit well-known web site "Wait for me" on the link http://poisk.vid.ru or send an email to the specified address, which specify the information about the interested person, for example, under what circumstances was found, the specific date and place of meeting.
And, of course, attach a photo of someone you want to find. TV watching a lot of people not only in Russia but also in other countries. So you have a chance to succeed.
Use another method to find the desired person on photos in the network. Sign up in the social network. Most popular in Russia, is the site "Vkontakte", "Odnoklassniki", "My world". Log in and sign in to your account. Fill in your details and upload an avatar.
Write a story in which a more detailed description of your friendship or acquaintance with a missing person. In the story do the emotional emphasis. Upload your scanned photos to the text.
Send the composed message to your friends and ask them to spread this story in the Internet. Many users will not leave your efforts ignored. Perhaps there are people who personally know or have seen somewhere the person in the attached photos.
Upload photos to your computer and search similar images from Google. Maybe you find this picture on any website.
Go to city forum. Write to help and share the photo. Maybe in a couple of hours you will be informed about the location of a wanted person.
Try to look on the website http://www.photodate.ru. Here you need to upload the image and click "Search". You can visit the web resource http://pomogitenayti.ucoz.ru/. Sign up and write your message in which you describe your request about
the search
. Attach photos and leave your contact details.
Advice 4: How to find people online by name
In
the Internet
you can find information about almost any
person
: a classmate, an old friend, colleague or even casual acquaintance. To help search a variety of resources, as established for that purpose, and having it remote.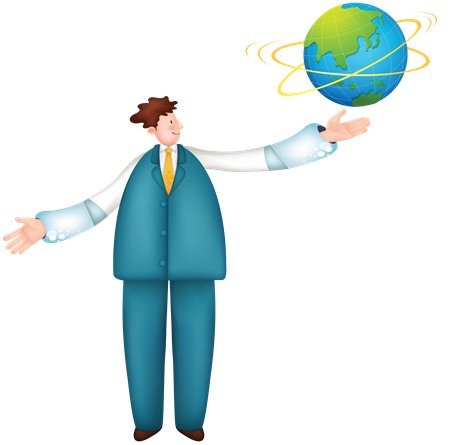 Instruction
Sign up in popular social networks such as "Classmates" (www.odnoklassniki.ru), VK( www.vkontakte.ru), "My World" (www.my.mail.ru), They are created precisely in order to help people find each other. Use the "Search" box which is usually located at the top right.
If you are a registered LiveJournal (www.livejournal.ru/.) or in Diaries (http://www.diary.ru/) and you know the nick of the personwhom you are looking for, the internal search will check not only the user profile, but also his personal blog.
Download and install the ICQ program (www.icq.com/.) or Skype (http://www.skype.com/intl/ru/home), and then use the search by name.
Enter a query about the person you need to find, string to search any search engine such as Google (www.google.ru) or Yandex (www.yandex.ru). Press the "Find" button and carefully review appeared links. Possible, information about the desired person will be available on any corporate or personal website.
If you can not personally find the person by name, then go to the website of the program "Wait for me", sign up and leave there a request for a search.
Use various databases. For example, the base of MGTS.
Note
In social networks, as well as programs ICQ and Skype can be set to not the man's real name, which is very difficult to find.
Search engines can give thousands of results and may have to spend a lot of time sorting.
Many scammers prey on the desire of people to find each other and trade information about. Please pay using only proven company.
Useful advice
There are so many namesakes and even full namesakes. To determine exactly what you found exactly what was looking for, but name need to have additional information about the person.