Pajama party is a good occasion to gather with my best friends, to gossip, to play, to have fun. Traditional gatherings over a glass of wine or tea with cakes sooner or later get bored.


How to organize a pajama party

The name of the event speaks for itself: all participants must bring pajamas, Slippers, and other little things to sleep and wear it. The room also need to be prepared. You can cover the sofa with a soft blanket, and it is possible to scatter many small pillows on the warm carpet.

Consider the menu. The format of the event does not involve a feast, so take plenty of snacks, canapés, sandwiches and give each guest a small plate. If you don't want to bother with cooking, featuring delivery of pizza or rolls. As beverages suitable milkshakes, flavored teas, cocoa or light wine.

Think about lighting. The bright light of the chandeliers or table lamps will ruin the atmosphere of the night get-togethers. Give preference to lamps with dim lights that can be placed on the floor.


What to do at a slumber party

The main issue in the organization of the party: how to entertain guests.

You can arrange a night of revelations, gossip with friends, to share secrets and amorous feelings. In the background would suit a romantic drama or a good Comedy. In advance stock up on a variety of tests of women's magazines. Answer the questions and discuss the results.

Fans of active relaxation will appreciate the pillow fights and jumping on the bed. Also suitable for the popular game "Twister". Remember how you had fun in childhood, arrange the shelling soft toys.

The game "the Desire or the truth" will fit well in the intimate atmosphere of the event. Ask a friend to choose either the desire or the truth, and then ask her a tricky question. Depending on your choice, it is obliged to answer frankly or to perform some action.

Arrange a beauty salon at home. Light an aromatic candle or lamp, do Facials, manicure, pedicure. The next morning you will return home in a good mood and in all its glory.

The format of slumber parties-perfect for bachelorette party before the wedding. In this case, don't forget a gift for the bride. The topic will be a beautiful kit for your wedding night or fun pajamas to sleep in the status of wife. You can also send a garter, which a friend will lay in store for the groom.
Advice 2: How to throw a party for girls
To organize a fun party for girls – it's not easy. You must consider many features. First of all, the event should be interesting invited every young lady, therefore, the theme of the party you need to choose all together. It has become fashionable to have slumber parties, when going home girlfriends at home pajamas and before going to sleep whispering about their secrets. But you can hold a party for girls at a more original script.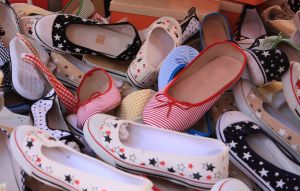 You will need
cosmetics and bright clothes, out of fashion, books on divination
Instruction
Party disco
In the early twenty-first century disco 80-ies and 90-ies again become popular. In trendy clubs and on music channels you can hear a modern arrangement of "gold" hits of past decades. Similar to the club party , you can arrange at home. First, you need to follow a dress code: wear bright leggings or denim shorts in combination with elongated t-shirt and tattered waistcoat; find the shoes on the platform. Secondly, we should not forget about the face control: the makeup and hairstyle should be evident. Makeup well suited shade of blue, bright red lipstick with a glossy tone and matte blush ruby color. Hair needs to look voluminous. Girls of the time twisted the hair on large rollers, doing hair and fixed hair hairspray strong hold. When the image of each girlfriend found, you need to think about the musical accompaniment of the party. Online free download disco music favorite artists or ensembles, such as "Mirage", "Combination", "Tender may", etc. the Party will be long remembered, if a group of friends, "in the way", took the tape recorder out on the street and in the local yard will start to rock to the rhythm of popular songs.
Magic party
Probably not in the light of a girl who doesn't want to lift the veil of secrecy over their destiny. However, alone to see their future as something scary, and no one to discuss the results heard or read. In this case, you can make a real magical party for girls. The best time for divination – around midnight. Let each friend choose one reading from books or sites on this topic on the Internet. Then circle the girls guessing, and one of them writes in a notebook results. Such party in a comic atmosphere will help to make friends girlfriends to find answers to questions and to feel the real art of the future. The main thing is to agree where to save the recorded prophecies to a later time again to gather everyone together and evaluate the results of divination.
Advice 3: How to throw slumber parties
Gatherings with friends are always fun and interesting. But sometimes you can make an ordinary meeting a sparkle that will make your evening even more memorable. For example, the highlight may be a pajama party. In every girl's life, such parties were in childhood, only then we called them just "staying at friends". But we were all children, this means that as adults, we still remember your childhood and sometimes I want to return to it. Moreover, who said that in a slumber party should take part only girls?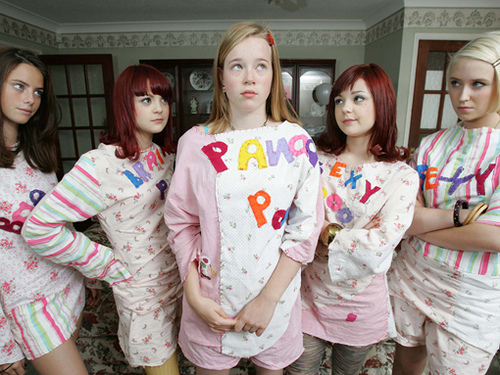 You will need
Disposable holiday dishes, treats, surprises for guests, Board games, pajamas
Instruction
Be sure to warn all the guests about how to dress for a pajama party. Warn that the dress code is pajamas is a required element. After all, if at least one of the guests will ignore this fact – the slumber party will no longer be such. As this kind of dress more like a child, you can add to your outfit any appropriate accessory, for example, to tie a hair ribbon or bow to fasten.
The important role played by the decoration of his apartment. Imagine that you are throwing a children's party. A bunch of balloons scattered around the room, streamers, bright satin ribbons – these decorative elements create the right atmosphere.
As for the food, then at a slumber party, guests do not expect culinary delights. It is "in theme" would be pizza, Coca-Cola, chips, sweet candies and other foods that you loved as a child. Serve food on festive disposable tableware. Bright plates and cups will add brightness to the party and save you from global washing dishes. As gifts to friends, you can buy Kinder surprises – is another element of childhood, which will not give any one an adult.
Think about what you want to study all evening. If at the party there are only girls, be stylists for each other – make manicure, pedicure, hairstyles, makeup and arrange a photo shoot with funny antics. Don't be afraid to fall in childhood – on one evening it is even useful. For the background choose good movies, such as "BARFUSS", "500 days of summer, Eternal sunshine of the spotless mind".
If the party is mixed, a good option. will be the game "Twister", "Monopoly", "Truth or dare", "Crocodile". A night to remember summer camp, where we loved to tell Ghost stories. We all useful to relax with friends without worrying about how we look. Without formal hair styling and makeup, in a circle of close people you'll have a great time and maybe these pajama parties will become your tradition. After all, to be a child at any age.
Useful advice
In advance, ask friends what movies they would like to see.