You will need
Honey, Apple cider vinegar, eggs, natural oils, cosmetic clay, Aevitum, moisturizing shampoo, moisturizing balm/conditioner/rinse, herbs (chamomile, nettle, sage).
Instruction
The hair become softer, you need to stop to wash them with very hot water, and ideally, she should be purified or boiled. The temperature should not exceed 40-45°. Don't wash your hair more than 2 times a week and shampoo choose from a range of moisturizing and smoothing.
After washing your hair use special balms, conditioners and rinses, has in its composition hyaluronic acid, lanolin, vitamin A and vitamin E (puncture the capsule of the drug Aevitum and squeeze the contents into the medium), as well as natural oils. If your hair is very hard, use more and leave-in product after shampooing.
Rinse the hair decoction of chamomile or lime with the addition of lemon juice or Apple cider
vinegar
. This conditioner is even more efficient than those sold in stores.
It wouldn't hurt to take a multivitamin! It will maintain the health of the hair, which is important for their condition and appearance. Hair need b vitamins, vitamin E and vitamin C.
Black or blue cosmetic clay is sold in the drugstore, perfect to soften the hair. Dilute clay decoction of chamomile, nettle and sage and apply on hair. Massage into the roots, then hold for about 7 minutes and rinse with warm water.
Very useful for softening coarse hair, natural oils! Suitable burdock, castor, peach, Flaxseed, olive, sea buckthorn, wheat germ, jojoba or almond oil. Heat it and apply on entire length of hair, from roots to ends. Wear a hat for the soul and wrap head in a towel. You can keep the oil mask for half an hour, one hour, and it is best not to leave her for the night.
Perfect hard hair with split ends honey mask with vinegar. Take 2 tablespoons of thick honey and Apple cider vinegar, mix them well and add 30 ml of castor oil. Apply the mixture to hair, massaging the scalp, wear a shower cap and wrap head with a towel. Rinse after 40 minutes, and after washing apply as a rinse of water and Apple cider vinegar.
As a mask you can use two eggs. Beat them and apply on hair, wrap and rinse after half an hour. In this case, it does not hurt to rinse the hair with water with vinegar.
Note
You need to try to use irons, Curling irons and Hairdryer. Be sure to apply thermal protection. Hair styling with the help of these devices pretty confused.
Useful advice
A trichologists recommended to drink as much water as possible, as it is also healthy and allows the hair to receive the moisture they need in sufficient quantity.
Advice 2: How to shave pubic hair
Shaving pubic hair become a fashion trend all over the world. Since Roman times in many cultures it was a common practice. Many people shave their pubic hair for hygienic and sexual attraction.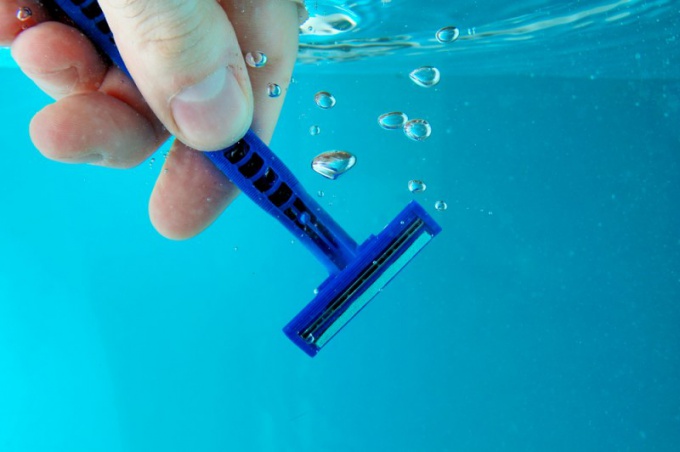 You will need
- razor;
- scissors or trimmer;
- shaving product;
- a towel
- moisturizing lotion.
Instruction
Buy store disposable razor of good quality. Good effect gives a razor with multiple blades and a moisturizing strip on the work surface. Don't forget to buy the gel or cream for shaving. Regular soap prevents easy sliding of the blade. The best remedy — moisturizing gel with aloe extract and vitamin E.
Short trim pubic hair. Use sharp scissors with blunt ends to protect against injury of the skin. Gently pull your fingers by the tips of the pubic hair and cut them short. You can also use an electric trimmer. This will allow easy access for shaving.
Take a shower. Aim the jet of warm water on the area of the pubic for 1-2 minutes. Use a loofah or exfoliating glove. Pubic hair is thick and coarse. Water makes them more pliable for shaving. During this procedure, open the pores and soften the hair follicles.
Apply liberally to the groin area shaving product. This will help to soften pubic hair. The gel will protect your skin from ingrown hairs and cuts. Moisturizing foam or shaving cream will allow you to easily slide the razor across the surface of the pubis.
Start shaving, lightly pulling my hair down. Carefully spivayte them from top to bottom in the direction of growth. Do not use excessive force. Wash the razor under running water after performing several movements. This is to prevent clogging of the blades. Shaving pubic hair against the direction of hair growth can cause irritation of the skin.
Rinse your pubic area with cool water after you complete these steps. Make sure you have not missed any part of the skin surface. If you like the result, wipe dry with a clean towel to his groin.
Apply a moisturizing baby oil to the area you just
shaved
. It will protect your skin on the pubic area from irritation, itching and acne.
Advice 3: How to soften water for hair washing
Many beauty experts warn against washing hair hard tap water, since the salts contained in this water, are bad for the scalp and hair. However, there are several common ways of softening water in the home.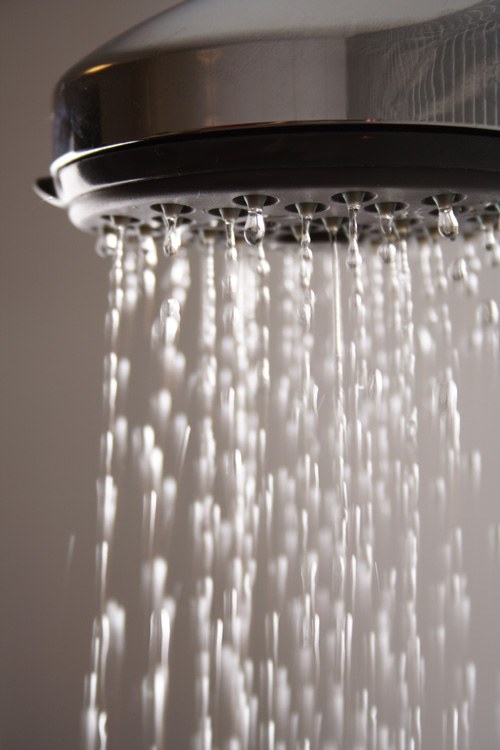 You will need
- lemon juice;
- flax seed;
- vinegar.
Instruction
One of the quite well known ways to mitigate water freezing. Water treatment this method is take a few plastic bottles, fill them water and place bottles in the freezer.
As soon as the ice thickness on the walls of the bottle reaches two inches, remove the bottle and empty them of the waterthat didn't freeze. When remaining on the walls of the ice melts, you can use the melt water for rinsing hair. The same water is recommended to use for washing.
Another way to prepare melt water is freezing and removing the water ice is opaque middle part. The rest of the ice can melt for washing hair and washing.
Boiling also helps to obtain watersuitable for washing the hair. To remove from salt water, making it hard, in this way, it is recommended to boil the water for one hour. Then allow it to settle.
A water softener is sometimes recommended to use lemon juice. In order to use this method, you'll need one teaspoon of juice per liter of water. Lemon juice is part of many home care products for the hairAMI, but before you start to constantly use for washing hair with water, softening this way, make sure you have no allergic reaction to lemon juice.
Another home method of preparation of soft water for washing the head is added to water decoction of flax seed. To prepare the decoction: boil a liter of water, pour into it a tablespoon of seeds and boil the mixture for five minutes. Allow broth to infuse for one hour, strain it and pour in water to wash of the head.
To soften tap water often recommend vinegar. In order to use this method, add a teaspoon of vinegar in one liter of water. This composition is used to give hairShine am.
Useful advice
In order to neutralize the effects of hard water on hair, rinse the head with infusions of herbs suitable for your hair type.