Instruction
Try to make the word abbreviation of your name or the name of the co-founders. So do many. A prerequisite for this abbreviation should be beautiful, sonorous, and not to bear a twofold sense (for an example of how not to name your company: Taxi-DURO – from Dubrovin novel, Taxi КRЕТиNОFF from Kretov and Novikov).

But examples of successful acronyms formed from the names of Taxi-DROM – from the same Dubrovin novel, NOCRIT-taxi – from Novikov and Kretov.

Can bring to the development of the names of friends, family members, and colleagues. Options will be enough to choose something suitable will not be easy, but the chances are very good.
If you want to inform potential passengers about the high quality of your services, call the taxi firm so that the name was synonymous subconsciously with something flawless and as unquestionable. For example, "Five stars", "Premium", "Elite" etc.

If your credo is speed of service, this concept and incorporate it into the title: Taxi-a MOMENT, a Taxi-BOOM, "Speed", "Lightning", "Acceleration", etc.
Look through English (or any other) dictionary. There you can find a lot of short and sonorous names for your cab company. For example, "Taxofly" (Taxila), where fly – to fly or fly, VIT (an acronym for Very Important Taxi – taxi is very important), Prime or Premier (first), RIDE (ride, ride) etc.
If you agree with the statement "As you would call a boat so it will sail", and even a little bit superstitious, then give your taxi firm optimistic and promising title. "Fortuna", "Victoria", "Success", "Good luck", etc.
A little risky, but subject to reasonableness and the correctness of the win-win situation: try to slightly distort the name of a famous brand. For example, there are "LUKOIL" and are "Local". Any violations of the rights of peroulades and distorted brand work. Write down for yourself a list of brand names known around the world, and be smart. It may turn out something like "Takcah", "Parbox", etc.
If anything worthwhile never comes or just don't have time for a revival of imagination and waiting for the Muse, resort to the services of the Namer of a specialist who just deals with developing names and taglines for different companies. Contact an advertising Agency or search the Internet for the Namer-a freelancer. Of course, you would have to pay, but there is a chance to get a resounding and memorable name of the company.
Useful advice
When a good business name, in your opinion, invented, test it on their friends. It may happen that you liked the name, but in others it causes a very negative perception. In this case it is better not to get upset and not to argue, and to continue the search name.
Advice 2 : The name of the company of transportation
The business of transportation - difficult but very interesting task. To succeed, you need to thoroughly understand not only the intricacies of logistics, but also in marketing. Choosing the right name is the first step on the road to success.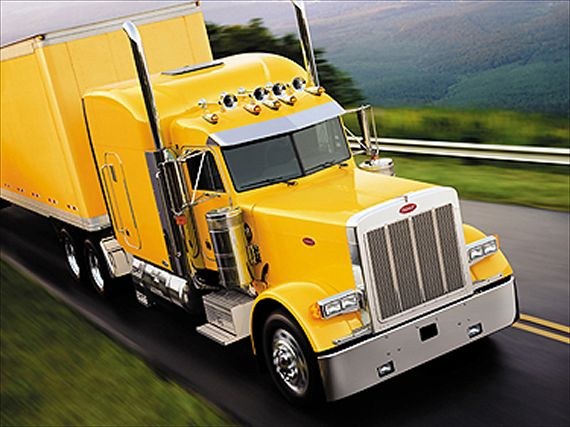 Instruction
Transportation is a rather common kind of business, therefore competition in this segment of the market may be quite high. So better to start with a detailed analysis of firms that provide similar services. Make a document that will contain information about the services, cost, peculiarities of these companies. In a separate column take their titles. This will help to understand the main trends and avoid repetitions.
The name of the trucking company is better to choose a fairly short (preferably one word, consisting of 2-3 syllables), clearly spoken ("Mosparameters" or "Rosvneshtorg" customers will not be easy to remember and pronounce).
Analyze the names of the competitors. Mark ideas that you found most successful or interesting. Think about how you will be able to create something similar. Decide which algorithm you will choose the name for his company: to emphasize basic services (e.g. "Carrier", "Freighter", etc.) or to focus on the quality of the service (for example, "Reliable companion", "Best carrier" (etc.)
If you are planning to work not only on the territory of their country, but also abroad, make sure that the name is correctly perceived by our foreign partners. Use the anglicisms, borrowed words (e.g., "Truck", "Cargo", "Good Way", etc.)
Attract your partners or employees to develop a name for the company. Organize brainstorming, during which each must offer one, but preferably several options. During the second stage it is necessary to constructively discuss, checking for compliance activities of the company, euphony, ease of writing.

If you collect all at one time could not, give "homework" and choose from ready-made options for yourself.