Instruction
Try to make the word abbreviation of your name or the name of the co-founders. So do many. A prerequisite for this abbreviation should be beautiful, sonorous, and not to bear a twofold sense (for an example of how not to name your company: Taxi-DURO – from Dubrovin novel, Taxi КRЕТиNОFF from Kretov and Novikov).

But examples of successful acronyms formed from the names of Taxi-DROM – from the same Dubrovin novel, NOCRIT-taxi – from Novikov and Kretov.

Can bring to the development of the names of friends, family members, and colleagues. Options will be enough to choose something suitable will not be easy, but the chances are very good.
If you want to inform potential passengers about the high quality of your services, call the taxi firm so that the name was synonymous subconsciously with something flawless and as unquestionable. For example, "Five stars", "Premium", "Elite" etc.

If your credo is speed of service, this concept and incorporate it into the title: Taxi-a MOMENT, a Taxi-BOOM, "Speed", "Lightning", "Acceleration", etc.
Look through English (or any other) dictionary. There you can find a lot of short and sonorous names for your cab company. For example, "Taxofly" (Taxila), where fly – to fly or fly, VIT (an acronym for Very Important Taxi – taxi is very important), Prime or Premier (first), RIDE (ride, ride) etc.
If you agree with the statement "As you would call a boat so it will sail", and even a little bit superstitious, then give your taxi firm optimistic and promising title. "Fortuna", "Victoria", "Success", "Good luck", etc.
A little risky, but subject to reasonableness and the correctness of the win-win situation: try to slightly distort the name of a famous brand. For example, there are "LUKOIL" and are "Local". Any violations of the rights of peroulades and distorted brand work. Write down for yourself a list of brand names known around the world, and be smart. It may turn out something like "Takcah", "Parbox", etc.
If anything worthwhile never comes or just don't have time for a revival of imagination and waiting for the Muse, resort to the services of the Namer of a specialist who just deals with developing names and taglines for different companies. Contact an advertising Agency or search the Internet for the Namer-a freelancer. Of course, you would have to pay, but there is a chance to get a resounding and memorable name of the company.
Useful advice
When a good business name, in your opinion, invented, test it on their friends. It may happen that you liked the name, but in others it causes a very negative perception. In this case it is better not to get upset and not to argue, and to continue the search name.
Advice 2: How to open radio cab
The first thing is to remember who decided to create their own service taxi is the fact that the market in which it intends to enter, is filled to the limit. Moreover, the main competitors it will be not taxi other similar companies, and the mass of traders, illegal immigrants, literally flooding the city. However, if market mechanisms are known to you well enough, then why not try to open your own dispatching taxi?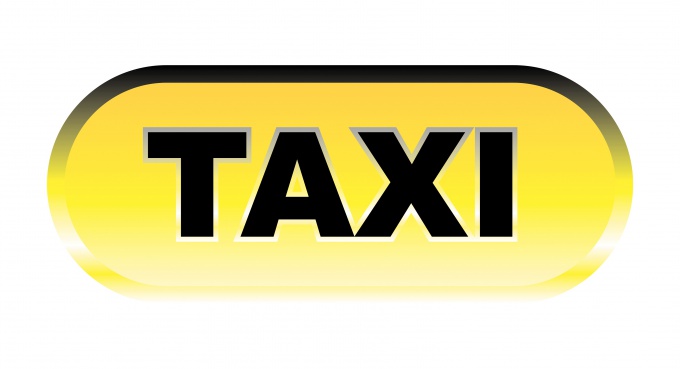 You will need
- A memorable name,
- "Expressive" phone number
- Office furnished with multi-channel telephone and radio.
- 4-6 replacement of the Manager in staff
- Contracts with the taxi drivers are individual entrepreneurs.
Package of constituent documents and gocleanse for the right to transport passengers.
Instruction
Think of a catchy title. View, call your firm, your predecessors, and invent something new and memorable. If the name of the service taxi will not crash the clients in memory, even if you want to use your services again, it may not be possible. The same applies to telephone numbers of your service – rooms, consisting of one or two repeating digits "taxisty" lay out a round sum.
Hire and equip for his service to the city taxi office, control room. Almost all you need is an organized system of communication. Orders dispatchers will take on the landline, and taxistami to communicate via mobile phone or radio (usually the latter). Phone service taxi must be multi-channel, otherwise everyone who did not reach the customer will get all competitors. On average, the process of carriage of passengers in such firm control 2-3 plug-in Manager, working on salary.
Start searching for drivers with their cars registered as individual entrepreneurs. Such people can work in your firm, whereas companies with a fleet of vehicles, take the drivers cab in a state. You will only conclude with "private traders" maintenance contract, giving them about a quarter of the cost of the order.
Take care of the formal side of things – carriage of passengers as an activity subject to compulsory licensing. To work with taxihundred entrepreneurs, you must have a legal entity status. Having received the license and plan and spend on advertising campaigns.
Useful advice
Build your website and learn the procedure of reception orders a taxi through the Internet site will serve as good advertising, giving the ability to immediately use the services of your company.

To earn a good reputation, carefully select the drivers, paying attention to the identity of the driver and the condition of his car, survey the customers who already use your services.