For theatergoers and foodies

In the warm season the entrance of the Park is the best place for long romantic walks. In the evenings there is musical illuminated fountain, which fascinates all visitors to the Park. A huge pond with swans, clean, cosy lanes create a unique atmosphere. And yet the Park is notable for the gazebo of mysteries, which was created as a place for flirting and love stories.


The girl-the theater will like the idea to go to the main theatre of Moscow. The Bolshoi theatre is known for its unsurpassed views. Lyric Opera or an elegant ballet will set up your companion in the mood. Not worth for a theatre Dating to choose the tragic view. If your girl prefers more light theatrical genres, invite her to the Operetta Theatre, where there are wonderful musicals that do not leave indifferent fans of good music.


After the presentation you can invite a young lady in one of the many cafes. It can be an art-cafe "Buff", where at the end of each week, live music. Or the art-café "Etre" where creative young people and take part in fun workshops. However, even unremarkable cafe with good coffee menu will allow you to spend a great evening in good company.



For fans of unusual

If your companion loves night walks, take her for a ride on the water bus on the Moscow river. The average duration of such trips — two hours, in the process you can see the beautiful night view of the city. Trams depart from different quays every hour, so it pays to plan your route in advance.


Lovers of unusual holiday may sound like an interesting night tour of Moscow. You can order the usual sightseeing excursion around the most remarkable places, and to go in a different themed adventure. For example, on a tour of the most romantic places in the city that starts on Old Arbat street, and ends at the arch, where the Master met his Margarita.


Movie fans can always choose a traditional date at the cinema. You can go for a themed movie night to watch three films in a row, United by a common theme, early morning walks around the empty city and go back to sleep. And you can just go into regular session, take popcorn and drinks and enjoy a movie. Most importantly — choose something romantic and funny. It is not necessary in the beginning of Dating to drag a girl to a horror movie or dark Thriller.
Advice 2: Where to go Friday night
When the work week is over, I want to relax already on a Friday
evening
, to create an atmosphere of anticipation of the weekend. Therefore it is necessary to consider in advance how to spend your leisure time.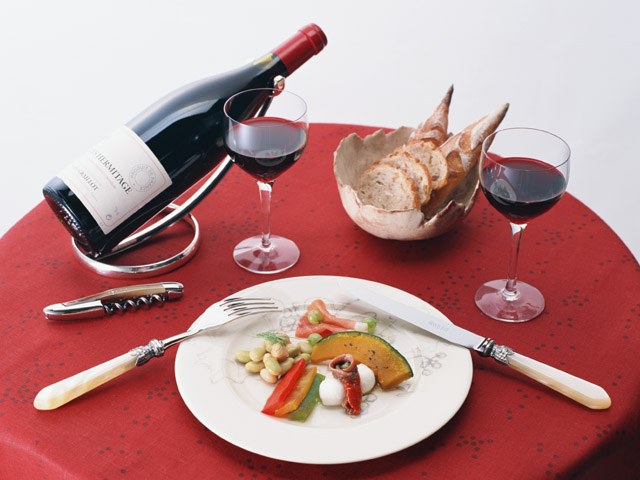 You can book for a weekend place in a country house getaway or camp site. Even if the departure is scheduled for Saturday morning, Friday you can spend together with those who will keep you company this weekend. The main thing - to agree with the others in advance. If possible, go on a visit together to collect things, to clarify all organizational issues and gradually begin to relax. If you like night parties, wear the most beautiful outfit and go there, where never extinguished the illuminations, and music plays. A fun and noisy evening you will also provide a trip to the bowling center, sports bar, pub or European style. Prefer a more relaxed vacation? If you fit a billiard club, a cafe with a chess table or any art cafe on relevant topics. In the past often organizes film screenings or, for example, tea tasting. Very interesting to spend the evening at the theatre café, and even better – see a show at your favorite theater.But if you want to devote a Friday night to your child, order your tickets to the puppet theatre or the theatre of shadows. Whole family you can also go to the skating rink, where not only Polish your own skills, but also teach someone from home skating on the ice.Romantic option for two dining experience with a small number of tables. If you want to do something nice for the second half or make a date, invite her to a nice restaurant - this classic option will always have handy. Why not invite your favorite person to dinner at your house? Even if you have been living together, say second half that Friday, his or her a surprise. Return home early, prepare your signature dish or something exotic, which had to prepare was not possible. Don't forget to lay a special festive tablecloth, light some candles and chill a bottle of its favorite drink.