You will need
- white bread;
- bowl;
- med;
- rough paper;
- saucer;
- wooden stick.
Instruction
Buy to start a honey 2-3 regular sellers of 100 grams per sample and check its quality. Cut a slice of white bread, pour a little honey into a separate bowl (if the test is carried out in the main dishes, where there is honey, there will be crumbs). Dip slice of bread in the honey for 10 minutes, remove, place on a saucer. Let's see what will become of the piece of bread if it will soften, before your sugar syrup, not honey; if cured, the honey quality.
Brew a weak, weak tea. Pour into a glass Cup tea through a strainer to the Cup from floating tea leaves. Put it in a tea with 1-2 teaspoons of honey, stir, watch, is there a precipitate if there is honey with added sugar, if the tea has darkened, but is no residue, a veritable honey.
Inspect the honey directly into the container at the time of purchase: if the honey is cloudy, with sediment, added sugar, starch or something similar; a real honey usually transparent (but acacia honey is unclear - this is normal), no matter what color he was.
Smell honey: if you added sugar, it will have no flavor.
RUB a little honey between your fingers: if the touch structure and rough on the fingertips remained matted clumps, then the honey is added sugar, if honey is easily rubbed and absorbed into the skin, then it's real.
Take a sheet of rough paper that absorbs moisture, put it on a silver platter. Dip in honey wooden stick, drip the honey onto the paper and watch what happens: if the honey will splatter or seep through, it is added to the sugar syrup.
Please note that over time, when honey gets old, it becomes cloudy and thickens. Look closely, what color is honey: if he is unnaturally white, it is the so-called "sugar honey"; the bees that did it, not released in the field to collect nectar, but simply fed sugar.
Check the consistency of honey: dip a spoon in a container of honey, slowly pull out the honey needs to "drain" thick ribbons to form "hills" on the surface.
Advice 2 : How to check if honey is real or not
Honey has long been famous for their flavoring and medicinal properties. It contains over 50 trace elements. But to fully enjoy all the beneficial properties of this delicacy is necessary to know if the honey we buy. Ways to recognize the quality of honey is a lot, try a few of them.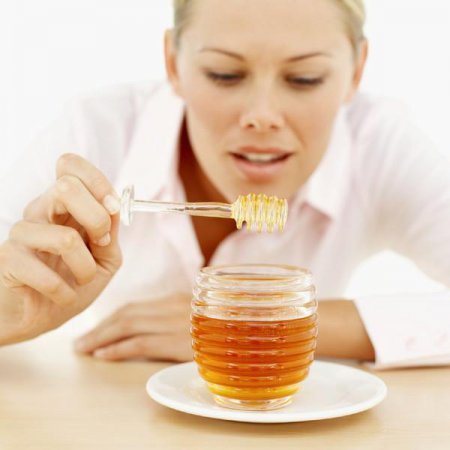 Instruction
Before you buy honey, take a sniff. Real honey differs fragrant aroma. But honey with different impurities, no fragrant smell will not have. Is also a natural product should be completely homogeneous in color and consistency.
You can find counterfeit products in appearance. It happens that the honey is very white, this could indicate that bees fed with sugar.
Spoon honey. If it is quality, it won't drip from the spoon and evenly to flow down the binding tape.
RUB the honey between your fingers – it should quickly absorb into the skin, the fake honey will form lumps.
Pour into a transparent glass of water. Drip one drop of honey in a glass. If the drop does not dissolve, then this honey is for real. Otherwise, it means the product is impurities.
Another way to determine the quality of honey: if in a Cup of warm tea, add a teaspoon of quality honey, the tea should be darker and there will be no precipitate.
Also, beekeepers are advised to check the quality of honey with distilled water and iodine. This method is considered the most perfect. To do this, the water must be diluted with a little honey and drip into the solution, a bit of iodine. If the water were blue, the honey definitely added starch. And if in the same solution to drop a bit of vinegar and it will hiss, the honey contains extraneous impurities, such as chalk or flour. They are added to the honey to thicken.
Also some unscrupulous sellers add to the honey water and sugar. To determine their presence, take a thin paper and drip honey. If he's going to splatter or bleed through - it's the wrong med. In this honey water is not available.