Needlework is an art to create new
If you are good at sewing or knitting, then it can make your hobby to generate income. Exclusive things are always in fashion. Make a small portfolio of the best things and place it on a special resource on the Internet. There are several sites where craftsmen sell their wares and share their experience. You can also advertise in the newspaper or to create a community in social networks. Enough to earn, learn to sort the orders take only those in which you are confident and expect their forces. Try to work on a prepaid basis. Decide in advance what direction the craft you will work - knitted accessories, jewelry, plastic, or casual clothes. So you can easily take orders and improve themselves in the chosen direction.
Offering their services, identify your target audience and make yourself relevant ads.
Writing - several types of earnings
If you keep a diary, like to describe the event or their thoughts, it could be your second profession. For example, try your hand in journalism - many publications need freelance correspondents. But if running around the events you prefer a cosy sofa, get a blog. Popular blogs earn on contextual advertising. While successful bloggers are known to frequent clubs, restaurants and galleries. You can also do the copywriting - this work is associated with advertising activities. Your tasks will include drafting content for websites, written according to certain rules.
Fitness good figure and additional income
This hobby will bring income to advanced fitness experts, working in a long time. To become an instructor of group programs, will have to undergo training, but its cost is not so high and the cost is quickly recouped with a successful job. For some disciplines require special knowledge, but to teach aerobics, Zumba or callanetics possible and with little experience. If you've been dancing or have participated in the presentations, you can be a teacher in a dance school. To work also often require a certificate, but if you have lots of experience, you can do without it. The main thing here is your portfolio.
Calculating the cost of services, consider the spent materials, the time and cost of doing business.
The painting is beautiful and profitable
Have your own portrait, painted by this artist is always nice. Therefore, writing portraits to order will always make a profit. Also, having good artistic skills, you can learn the art of airbrushing, to retrain as a tattoo artist or to work at festivals doing face painting. The artist's skill in demand in the advertising industry - most designers have art education.
Advice 2: Earnings in the Internet: the most profitable profession
Now a huge number of people earn on the Internet as a sales and business develop there. Before you plunge into the world wide web, it pays to know what profession in the most profitable and the better to do.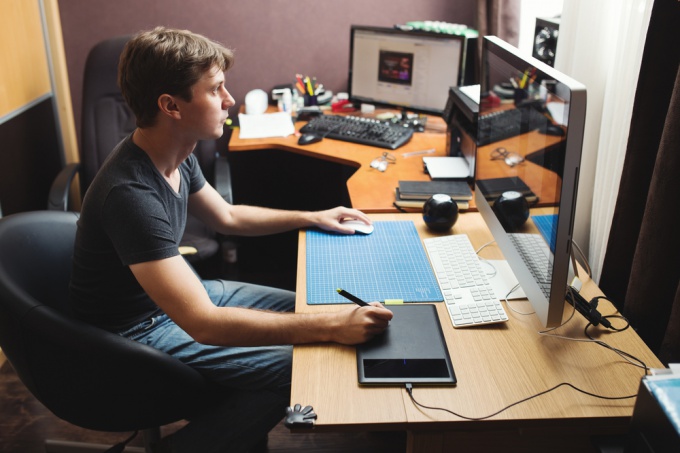 1. IT-sphere. This is the most profitable group of occupations on the Internet. This work includes the development of websites, programs, games and applications on smartphone and other device.
2. Web design. To work in this field need to have at least a small knowledge of HTML programming and be able to work with simple graphic editors.
3. Manager in Internet-shop. Today clothes, perfumes, cosmetics, household goods and much more for sale in the online stores. Therefore, the specialty Manager in the Internet-shop is quite popular. But more often offered the job of Manager for the sale. Advertising is everything, if you know how to advertise and sell, you'll be able to earn online.
4. Administrator of social networks. This profession also brings a good income. Especially if you frequent the major social networks and know how to lure visitors to the group.
5. Copywriting, rewriting. This is the most popular earning online. Work that does not require special education, specific knowledge and skills, the main thing - to be able to correctly and beautifully Express their thoughts.
More and more people do not want to bind himself to a strict eight-hour working day and the Cabinet, and to tolerate annoying the user. Increasingly gaining popularity of remote work, when there is a scope of action, the imagination and when you can control your life and your time.
To try yourself on various freelancing sites, where there is a great variety. Of course, have to constantly improve their skills, take courses and trainings, but all this knowledge will pay off and become a kind of investment in the future. The main thing - correctly to define it.