What are the aromatic flavors
Life aromatic fragrance gave the perfume Fougère Royale, released in 1882, a French brand of Houbigant. Fougère translated into Russian language means "fern". In fact, the perfume fougere type does not smell like a fern, it is rather a fresh woody-herbal smell.
The aromas belonging to this group, reminiscent of the fresh smells of morning meadows covered with dew, the air during a summer storm, or the aromas of a forest after rain.
A classic fougere fragrance - a top note of lavender, base notes are coumarin and oakmoss. Coumarin has an odor of new-mown hay and makes the perfume composition bitter-sweet note.
Most often, the coumarin is extracted from Tonka beans (the fruit of the trees of the genus dipteryx). In addition, coumarin is contained in the clover, gerbera, Daisy, yarrow, sweet grass.
Also, the aromatic spirits may enter a variety of citrus, green, herbal, floral and animalistic notes. Depending on which components dominate the aromas of this group, aromatic scents are divided into aromatic green, aromatic fruity, aromatic water, aromatic and spicy smells.
Popular aromatic fragrances
Chanel Allure Homme is one of the classic men's fragrance, belonging to the family of fougere aromas. It was created by the famous perfumer Jacques Polge in 1999. The fragrance is presented in four "faces": spicy, woody, fresh and aromatic. Allure Homme begins with light notes of citrus and goes to warm the "heart" of spices and wood. Fans of this perfume are men of different ages, from young boys to elderly gentlemen.
Despite the fact that most aromatic scents designed for a strong half of mankind, women too can enjoy the rare aromatic perfume. Women's aromatic composition Elixir des Merveilles from Hermes impresses with its sweet, resinous sound. The main components of the fragrance are Tonka beans absolute, Siam resin, patchouli, Peruvian balsam, oak moss and incense. A light sweetness of vanilla bring sugar and caramel. Noticeable orange note complements the overall bouquet.
CK Be - the first unisex fragrance with the note "wine glass" by Calvin Klein. This is a subtle sensual fragrance, top notes are bergamot, Mandarin, juniper berries, mint, Magnolia, sandalwood, peach and Tonka beans absolute.
Use aromatic scents better in the summer, and they are suitable for any time of day. For women this perfume reveals quite a bold and juicy, especially in cases where he is originally male odor.
Advice 2 : How to describe the flavor
Quite difficult to put into verbal form, any flavor. From the point of view of perfume classification is not invented a common scale of smells, which is to determine the light (wavelength) and sound (frequency range). The smell also is a set of molecules mixed in a variety of variations, and to describe, much less to systematize it extremely difficult. Therefore, the marketing characteristics of the composition of the perfume is often only the beautiful lace of the adjectives, weave which it is possible to learn, having a large vocabulary and good imagination.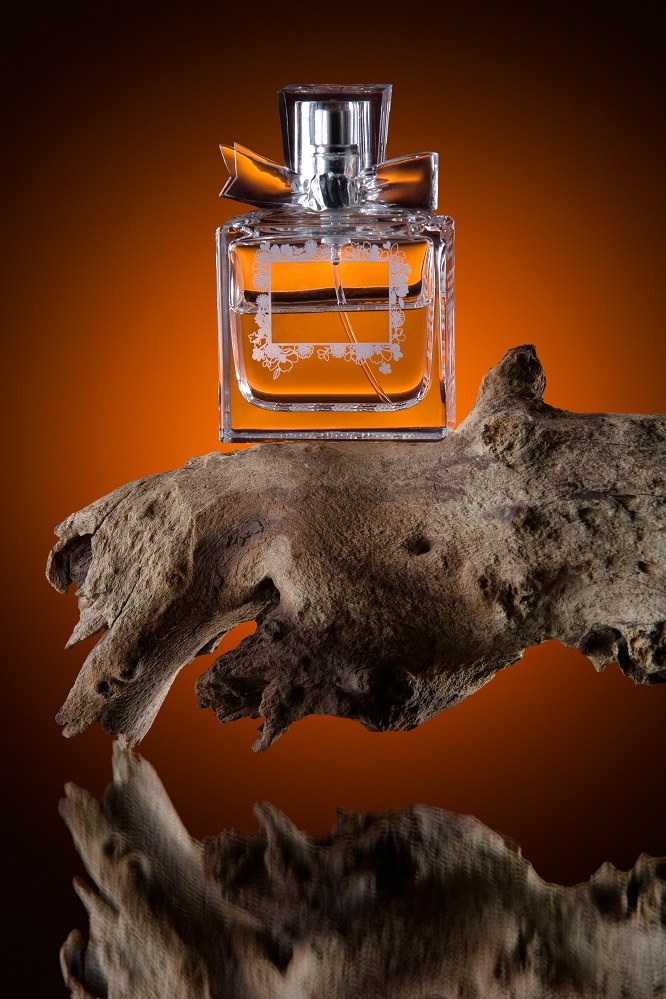 Instruction
Conditional classification of perfume fragrances still applies. However, it is not scientific, but rather artistic. This system of notes are borrowed from the description of the music. Each fragrance consists of three notes: top notes, heart notes (middle) and base notes. All together they represent a "perfume accord", while they don't sound one without the other. First the nose perceive primary note of the fragrance, then takes note of the heart, only some time later, the fragrance completes the base note. That's why when describing the flavors in catalogs and magazines used these several quantities that need to be able to decipher.
In order to properly formulate their preferences in fragrances mainly rely on the heart note. It you will feel on your body permanently, unlike others that will meet you at the starting note of your perfume, and off – base. A person is able to recognize more than 100 thousand smells, and those close to him, love and pleasure, he often describes without hesitation. Refer to the emotional component. Describe the fragrance through the feelings that it gives. The concept of "joy", "sentiment", "sadness", "cheerfulness" or "Tosca" is fine and the perfume. But it is only guidance.
When describing the flavor does not skimp on adjectives. For example, "rich", "thick", "heavy" describe one smell as "playful", "cheeky", "passionate" will already refers to a completely different mind spirits.
Use the comparative word forms. Aroma can cause persistent Association with any object or phenomenon, through which quite simple to give an extended description. For example, "young grass covered with morning dew", "vanilla stick in a Christmas mulled wine" or "fresh breeze of the salty sea," etc.
And finally, in the retelling of the fragrance can not do without the precise characteristics of "fillers". Giving direction to the flower perfume, the smell describe using the names of colors and their shades: rose, violet, Lily of the valley, lilac, Narcissus; sweet, sugary, rich, etc. the Fruity flavors are easier to Express using names of fruits: pear, papaya, strawberry, tangerine, plum, peach, etc. and Amber shades are characterized by both: vanilla, bergamot, lavender, frankincense.
There is
another woody fragrance, they are described through notes: patchouli, sandalwood, cedar, iris, Myrtle, rose Bush.