To recognize a hypocrite
To achieve its goal, the rogue can use all his cunning. Sometimes these people are students of human psychology, or instinctively feel, who's in his entourage can give up the slack. Hypocrites lie, playing on the feelings of others and weave.
To catch a sneaky person in a lie can be, if you compare the facts, to analyze what he says. Most likely, this unscrupulous individual somewhere will make a mistake. Only seasoned liar will endlessly be led by the nose for their own benefit. Observe facial expressions and gestures of a man who does not inspire you trust, whom you suspect a lack of honesty.
If he's lying, you will see inconsistencies in the meaning of his words and body movements that are not verifiable.
When you realize that the man has ulterior motives, and he was ready to substitute others for their own benefit, you will already be alert. The more people will be aware of the fact that this man cannot be trusted, the less stable will be the position of a scoundrel. For example, if we are talking about the working team, try to teach your colleagues eye to the vile man.
Resist manipulation
Not to become a part of someone's dastardly plan, learn how to protect themselves from manipulation. The main tool that will help you has already been with you is your intuition. If you subconsciously feel when communicating with a person discomfort, maybe he's trying to use you.
Don't go the jerk on occasion. If you are going to do what he wants, you break his plans. This is the most effective way of dealing with a hypocrite. Because an open confrontation does not fit here. Frank scandal with the invocation to the conscience of the villain you will be of little help. Believe me, the scoundrel will be able to get out, and you'll be left out in the cold.
Try less to communicate with people, from which comes the negative. If you are forced to do, for example, duties, limit conversation with him to a minimum.
Showcase your confidence, strength of character and insight. Be calm and skeptical. Most likely, these people are scoundrels won't touch it.
Do not devote unverified friends and colleagues in the details of his personal life. Otherwise crafty people will take advantage of your candour and will be able to use the information for their dirty purposes.
In any case, not tittle-tattles in case of accidental witnesses and even hold harmless remarks of third parties, which do not exist in the time of the conversation. Otherwise you can be drawn into any intrigue against his will.
Most importantly when meeting with the hypocrites – not to be disappointed in other people. Believe me, not all others are capable of meanness.
Advice 2: How to catch a man in lies
The ability to separate lies from truth is very necessary in life. Honest and sincere relationships can cause drama and unnecessary suffering. If you learn to recognize the lies, you will be able with less effort to achieve. And learn how to avoid unpleasant situations for you.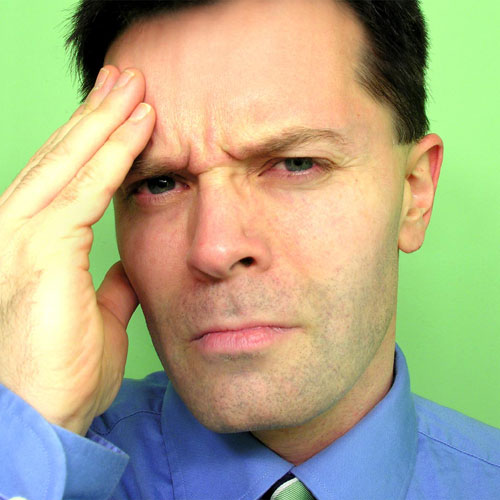 Instruction
Learn the books on facial expressions and gestures. The first and main indicator of lying gestures. Their man could not control, for this reason, it gestures eloquently tell you about the lies. If the person is rubbing his neck, scratches his eye or covers mouth with his hand, it is likely that he is lying. Insincerity can also talk and gestures of closeness – crossed arms, legs.
Pay attention to the emotional coloring of speech. The more sincere a person is, the less in his speech the so-called "fussy of emotions - nervousness, irritability, the desire to repeat the same thing several times. The less the interviewee is confident in their rightness, the more emotional will be his speech. However, this method of recognition lies less reliable than reading body language. But it is nice when you talk with two sides, each of which defends the opposite point of view. Usually speaks the truth one who is more calm.
Be attentive to detail speech. The more one lies, the more detailed description of the situation. "I went with Lena to the disco" - this simple phrase rings true. But if it is a story with excuses about why he had to go to the disco, and why Lena, it is quite possible that the person is lying. A lie contains a lot of minor details in which the narrator as the story starts to get confused.
Specify the details. If you already see several factors pointing to a lie, you can begin to thoroughly inquire about the details of the situation. This is the surest way to get a liar to a standstill. As a rule, one can never really thinks through the details liethe first story. They all appear in response to inquiries. Starting with these questions, you will be able to see the gestures of lies-sincerity, listen to the emotional color, to notice inconsistencies in the details. This method will be useful if it is important to bring the liar to clean water.
Useful advice
To recognize a lie is not so difficult. Be attentive and observant, and to tell a lie you will be very, very difficult.
Advice 3: How to bring people clean water
In the relationship between the husband and wife must trust each other. However, women often try to bring their husbands to clean water. Wife check the correspondence by Internet and mobile phone. But there are more reliable ways.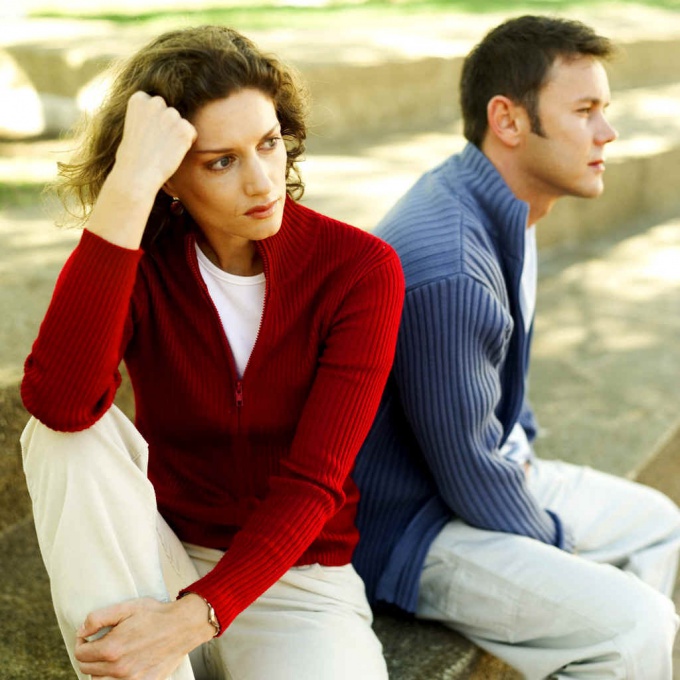 Instruction
The most important sign that your husband is Dating someone else is a regular long absence from his home outside of working hours. This is especially evident, if earlier her husband had overtime. In addition, most women who cheat on husbands, says that over time, moving away from them once so close people. Men to give you what they don't pay as much attention as before. However, it sometimes happens that men in such periods become more tender than usual, towards their spouses. This is because in this way they want to divert attention from suspicions of loyalty.
In addition, if the husband changes, then he starts to have more than usual to monitor their appearance. Often men in such times, after returning from the emergency "overtime" his eyes shining with happiness. These changes in your husband speak for themselves about his "bit on the side". But completely to trust only one of these signs. It is possible that your husband is really working late and won't have the energy to show attention to you.
The tendency to "store credit" you can see in public places. Please note that if you pays the man all his attention, or sometimes turns foreign women.
In addition to the above, there are other proven ways to determine whether your husband's infidelity. One of them is sign language. Try to talk confidentially with her husband. During a casual conversation ask him a simple question: "how Important loyalty is to you?". Pay attention not only to himself his answer, but also how he responds. Does not use any suspicious gestures, and there are no tensions in his body?
Useful advice
However, remember that thought is material. But if you constantly think that your husband is cheating and otherwise let him know that you suspect him cheating, then cheating will happen sooner or later.
Advice 4: How to deal with children lying
For the first time that the child is lying and cheating we face when the baby turns two years old. By this age the child begins to understand that if you lie, then you can take what you want from him. And if the child broke a vase or something was at fault, all the blame can simply be shifted to the cat.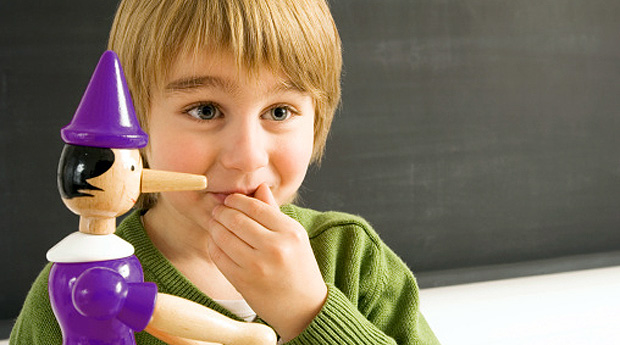 In fact, children lie is formed in the child long before two years. It begins in infancy when the child is crying just to see mom, and not because he needs something. And from the earliest years of the kid getting what he wants, that is the first cry his mother comes and trying to understand the reason for crying, spends with the child sufficient time. In a child's head is fixed rule "cheated – got it."
The child grows and begins to arrange a tantrum in the store. All it shows is that without this machine life to him is no longer sweet. It's also a cunning little tyrant. He was aware that I could do without toys, but to obtain it you need to pretend in front of their parents and to portray the suffering.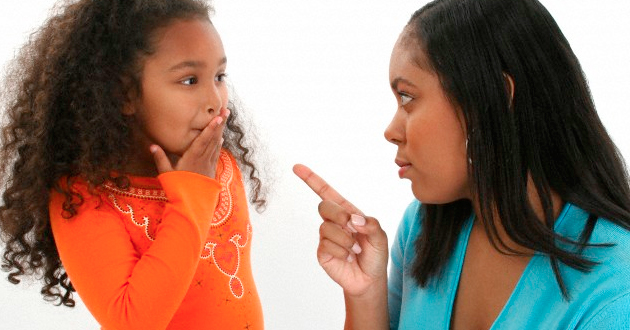 What do we do when we catch the child cheating? Forced to confess in public, thereby humiliating the kid. He now understands that to lie the next time you need more sophisticated. Unfortunately, at the moment, no one learned to unlearn from lie neither adults nor children. We all lie to one degree or another. Whether from selfish motives, or noble, still we say the truth. To fight child lies tantamount to fighting windmills. But to leave the situation without your control is not worth it.
Instead of catching the baby at each tricks, try to teach him to distinguish between "good" lies and "bad". The child must understand the line. One thing to keep back parents the truth about what a gift on March 8, the kids gave their mothers to make a surprise. It is quite another to hide in my mother's gold ring and pretend that you don't know where it is.
You need to understand that first innocent and naive kids cheating is not a reason to panic and decisive action. Some people, on the contrary, it is considered that children's lies are a sign of a good imagination and the proper development of imagination in children. So the main thing is to find a middle ground, and not to bring the problem to the excessive attention and not to miss the opportunity to influence the child in childhood.
Important before you start to criticize and educate the child once again think about your behavior towards him. Indeed, one of the common causes of children's lies – the lack of attention from adults. The child wants to seem better than he is, hoping just to earn your praise.