How to pickle garlic?
Salting the garlic can be different, there are several ways, each of which deserves your attention. Surprisingly, salting allows the garlic to not only deteriorate, but also to preserve all its beneficial properties for eight months. It may not please those who are watching their health and immune status, as well as those who are not indifferent to the sharp, mouth-watering dishes with garlic.
In order to pickle the garlic in whole heads you will need:
- about 300 grams of salt;
- 1 kg of garlic bulbs.
If you decide to use this method, keep in mind that garlic, when it is not clean. All you need to do is just to remove all the excess roots and any damaged scales with a knife. Prepare in advance a suitable size jar, its volume will depend on the amount of garlic that you would like to cook. On the bottom of your container you want to pour a small layer of salt, and over it arrange the heads of garlic. Now you will need to fill with salt between lined with heads, and then make the next layer. The end result is that all the garlic heads are completely in the salt, while the last layer of garlic should be completely covered. When you're done, just close the jar tight lid.
Garlic, salted heads need to be stored in some cool place. When you use it in food, almost will not feel the difference between salt and fresh garlic, because it will remain firm and crunchy.
Salting the garlic slices
For pickling garlic slices you will need:
- 100 grams of peeled garlic, cut into slices or cubes;
- 30 grams of salt.
To use this method of brining, you need to clean the garlic, that is, to disassemble it into individual cloves. Peeled cloves of garlic should be cut into slices. To the resulting plastics add salt and mix thoroughly, the grains should be more evenly distributed on the garlic so that lumps don't form. The whole of the resulting mixture should be spread out on the jars the right size, so that capacity was filled as tightly as possible. After this will only seal the jars and send for storage in the refrigerator.
This method is suitable not only for pickles Mature garlic, the same way you will be able to save and young garlic, and even his feathers. Just cut all the pieces and salt the same. This seasoning can be added directly to food, in this case, note that in addition to salting a dish is not required.
Pickled garlic slices are very good in salads and for making soups and other dishes.
Garlic in brine
To prepare garlic in brine you will need:
garlic head;
- 100 grams salt per 1 liter of water.
You do not need to take the garlic apart into cloves, leave the head intact. However, before salting remove all the roots, damaged scales and leaves, and then rinse the garlic under running water, making sure the heads not left the ground and dust. Then put the garlic in a large, preferably three-liter jar and fill with cold water. The next three days you must routinely change the water in banks, about twice a day. After that, the water from the tanks to drain. Now that all the preparations are finished and can proceed directly to the pickling of garlic.
A jar of garlic, filled with brine, should be sterilized, bringing it to a boil in a pot of water.
Prepare a brine of water and salt, bring the liquid to a boil and let it cool down, then pour the garlic brine. Now you just have to roll up your jars with special lids and send them in storage.
Advice 2: How to pickle bacon with garlic
Despite the high calorie,
fat
is a useful product. It does not contain harmful cholesterol, but the composition of fat include carotene, vitamins a, D, E, and arachidonic, oleic, linoleic and palmitic acids that contribute to cellular and cholesterol metabolism. To cook bacon at home is very simple. You must have only salt, garlic and spices.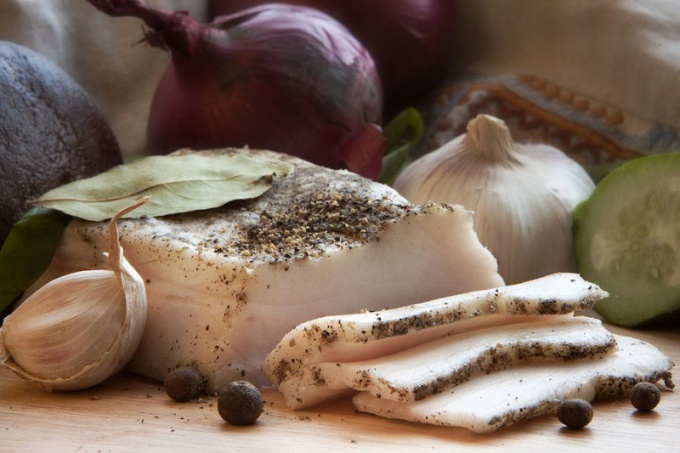 The types of salting bacon
There are 3 ways of salting bacon. When dry the product is ready to eat in 2-3 weeks, but this method is not designed for long-term storage. The so-called wet (in brine) method labor-intensive, but cooked this way bacon has a shelf life of up to one year. When hot salting or jam, the fat is first boiled, then rubbed with garlic after it is smeared with spices and placed in a cool place. This fat can be stored up to six months.
It is believed that the nutrients in fat are in a two-centimeter layer under the skin.
It is very important to choose the right fat for pickling. It must be elastic, homogeneous and dense, on the cut to have a snow-white or pinkish color. You should not purchase the fat with a yellowish tinge. In addition, for pickling better fat with the skin on.
Recipes salting bacon with garlic
To pickle the fat in the dry way, you will need:
- 1 kg of fat;
- 2-3 heads of garlic;
Sol;
- seasonings (pepper, Basil, coriander, Bay leaf, cumin).
At salting of bacon you can use any spices and to vary them according to your taste.
Cut fresh bacon into pieces about the size of 10x15 centimeters and do every 3-5 inches deep incisions. They must reach the skin. Clean the garlic and cut into thin slices. Lard fat garlic and RUB with seasoning blend. Then carefully roll in salt and place in layers in an enamel pan, generously sprinkling each layer with salt. Then put the bacon for 5 days in a cool place to zaselyatsya. After this time the bacon is ready to eat.
Salted lard with garlic in the wet way it is necessary to take:
- 1 kg of fat;
- 1-2 heads of garlic;
- spices (Bay leaf, cumin, coriander, pepper);
- dill;
Sol.
To pickle the bacon in this recipe, first of all, prepare the brine. To do this, pour into a saucepan of cold water, add peppercorns, dill and salt (it should take an amount, that is placed in a solution of egg is not drowning). Put the saucepan on a medium heat and bring the brine to a boil, boil for several minutes until complete dissolution of the salt. Then remove the solution from heat and cool. Fresh bacon cut into cubes about 25 inches in length and 4 in width. Garlic is clean and skip through the frog. Dip in the cooled brine bacon and garlic, put oppression and put for 10 days in a cool place. Before use, remove the bacon from the brine, thoroughly dry cloth and put 2 hours in the refrigerator.
Advice 3: How to pickle greens for the winter
Greens in the winter - a delicious additive to salads, sauces, soups, or main dishes. To prepare the fennel, parsley, celery and other herbs a variety of ways. One of the most convenient - salting. Impregnated with salt, herbs preserves vitamins and rich aroma.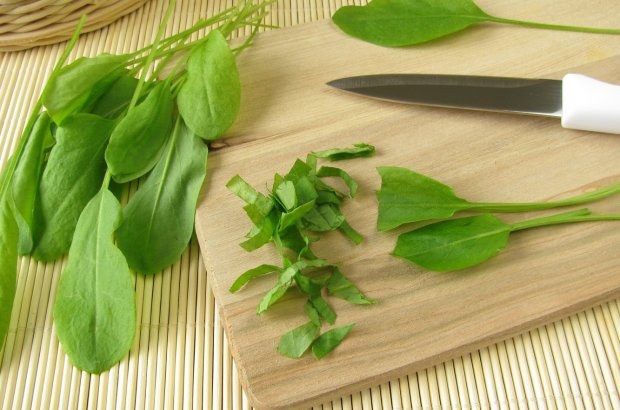 Dill, parsley and other preparations for the winter
For
pickling
, you can use any herbs: dill, parsley, tarragon, celery, Basil, green onions. Before use, the greens need to sort, rinse thoroughly in cold water and dry
.
To do homework in different ways. Herbs are mixed with crystals of salt or interleave them. It is possible to use additional preservatives, for example, vegetable oil. For pickling use the stone-coarse salt - it is best to ensure the safety of greens.
Try to pickle the most popular herbs are dill and parsley.
You will need:
- 1 kg of parsley and dill;
- 250 g of rock salt;
- 6 cloves of garlic.
Wash and dry the greens. Finely chop it, mix the garlic chop the cloves. Layers put the dill and parsley, sprinkling with salt and laying slices of garlic. The last layer put salt. Close the jars and put them in storage in the plus area in the refrigerator.
A dish in which you will add the prepared greens, salt with caution - a significant part of the flavor will provide saline parsley and dill.
Another option pickling involves the use of vegetable oil.
You will need:
- 1 kg of young dill;
- 300 g of water;
- 500 ml 8% vinegar;
- 30 g of salt;
- 50 g of vegetable oil.
Well washed and dried coarsely chop the dill put in jars. Boil water with vinegar and salt. Pour hot brine dill. Banks let cool slightly, then pour in the vegetable oil. Close the containers with lids and store it away safely.
Soup mix: all in one container
For soups it is convenient to salt mixtures of vegetables and herbs. Try to cook set, suitable for cooking soup or borsch.
You will need:
- 100 g of parsley;
- 100 g leeks;
- 100 g dill;
- 100 g carrots;
- 100 g dill;
- 100 g of tomatoes;
- 50 g of celery;
- 100 g of salt.
Wash greens and vegetables. Carrots peel and finely chop the tomatoes chop. Spicy greens thinly slice. Put all the ingredients in a bowl, add salt and mix thoroughly. Put the mixture in jars so that she was covered with juice. Close the container with parchment paper or tightly close lids.
Optionally a set of vegetables and herbs can be changed. For example, some parsley and celery should be replaced with the root - the flavour will be more intense.
Place the jars with the salted herbs in the fridge. Properly prepared mixture is stored for several months.
Advice 4: How to pickle pig
Some pickers do not collect mushrooms-pig, because they do not know their methods of salting for future use. Despite its low popularity, they are an excellent basis for the preparation of various snacks. Their taste was not a disappointment, mushrooms should be properly prepared for salting.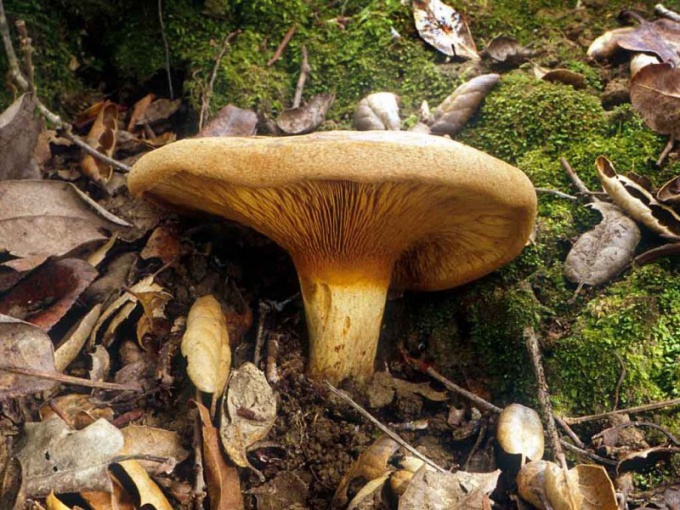 Preparation svinushek to the salting
For pickling data mushrooms it is impossible to take old or overgrown pig growing along roads or near industrial enterprises. Before
salting
svinushek, they must be soaked overnight in cool water, which dissolved a small amount of salt. This salty water should from time to time to change. After soaking the pig must be thoroughly washed and boil on low heat.
Soaking svinushek it is desirable to produce in a refrigerated room so that the brine was able to fully neutralize the toxic substances contained in them.
After the water with svinushek boils, the resulting foam should be removed with a slotted spoon and boil the mushrooms for twenty minutes, occasionally stirring them. When pig cooked you need to drain, wait for draining excess water and cool. For salting mushrooms is a wooden barrel, however, if this capacity is not at hand, it is possible to use a ceramic or glass dish.
Salting svinushek
Chilled pig you need to put in layers in a clean container, the bottom of which poured a thin layer of salt. Mushrooms need to place the heads down, and pour each layer a generous amount of salt. In order that the pig turned out dense and crunchy, you can add cherry leaves and horseradish, and to make the salting wonderful flavor into a container of mushrooms, you can put the stems of the dill, allspice and garlic cloves, cut into several pieces. When the capacity is completely filled, the pig must be covered with a clean cloth or gauze, flatten them on top a small load and send to zaselyatsya in a cool dark place.
Therefore, the salted pig will be ready to drink after about thirty to forty days.
Below the mushrooms were stored for a longer time, the capacity they need to put in a well ventilated room where the temperature is not below 5oC. Otherwise, the pig can be nipped by the frost and start to crumble, which can adversely affect their structure and taste. If the room temperature will exceed 6оС, brine can turn sour, and the mushrooms, of course, to deteriorate. You also need to control the level of brine in the vessel with svinushek because it can evaporate, causing the mushrooms begin to dry. To keep them safely in a container added the right amount of cool boiled water.