Make a bouquet with the mind
First of all, it should be noted that if you are not too well versed in the preparation of bouquets, give a girl one beautiful flower, Dahlia, Orchid, Lily or rose. It's not pathetic or weird. One red rose speaks of love much louder than a poorly-chosen bouquet. If you think that a flower is too short, call for help from the florist. Remember, a huge gaudy broom of greens, lush wrapper rustling the polyethylene looks too standard. It is better to choose small, neat and unusual bouquet, for example, if you have problems with finances.
If you want to make a nice compliment to a girl, choose for her unusual flower (a peony, blue rose, bright Orchid). When you give a flower, compare a girl with him.
Bouquet (or flower) should be presented skillfully. First, bring flowers heads down, turn them only shortly before the meeting with the girl. Secondly, do not belong to the flowers too casually. They need to give with pleasant words, not to stick in his hands, hiding his eyes and stammering. But we should not give them too much importance, it is not necessary to drop to one knee, recite poems... Be moderate in their manifestations.
Find out the details before you give the bouquet
Of course, it is best to know in advance what kind of flowers a girl likes me. At the same time a good idea to clarify whether she is allergic to some flowers. If you have to choose the colors without this information, choose something neutral. Remember that the lilies and orchids, many allergies, red roses quite openly talking about feelings and dahlias for a long time do not fade. If you buy a bouquet or basket add a nice card with his name and wishes. This little detail personalitywe bouquet connects the aroma and sight of flowers with your name in the subconscious of the girl you give flowers.
It is not necessary to come with a bouquet for a date, if you planned a walk, or a long evening in a cafe. The flowers will be in the way to quickly wither without water.
If you want to intrigue the girl to hint to her feelings, which do not dare to admit, refer to the language of flowers. Properly chosen floral arrangement with meaning can be an interesting task for your darling. The main thing – do not overload the excess of such gift items. The bouquet should be a mystery, and a hint rather than a technical riddle.
If you have the opportunity, send a girl flowers at work. It's very romantic. Besides, if you send flowers on the day of the appointed date a girl to be in good spirits and, therefore, your date will be fine. Don't forget to like the bouquet attach a card.
Advice 2: What better than roses to give a girl
Roses — some of the most beautiful and versatile colors that you can give for almost any occasion. There are many varieties of these flowers, which may hinder the choice.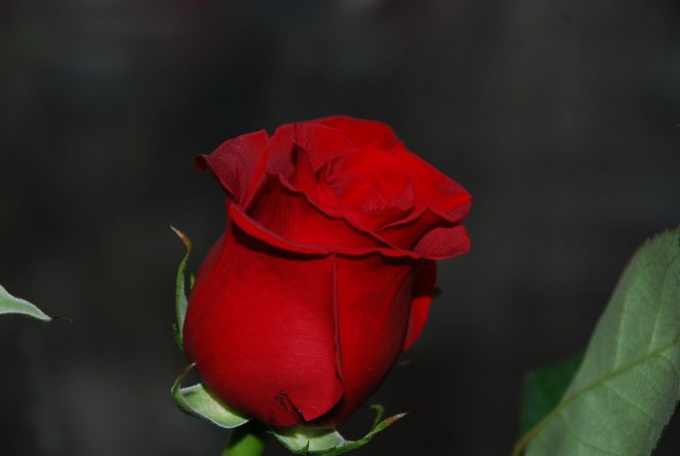 Instruction
The most popular are the bouquets of three, seven or twelve roses, this is because in the past these numbers were considered relevant to the Christian tradition. Twelve roses symbolize sincere and strong love to the grave. You should not choose bouquets with lush packaging, the roses themselves are lovely, they do not require additional decorations.
With roses you can Express a range of emotions. White roses, presented as a gift to Express your admiration. These flowers are presented in honor of the first, sincere love. White roses symbolize the eternal, the pure and strong love, stronger than passion (symbolized by the red flowers). That is why most brides bouquets consists of white roses.
Red roses have since ancient times been a symbol of the real, earthly love. These flowers symbolize passion and desire. Bouquet of red roses can help you Express your feelings.
Connected together red and white roses symbolize unity, love and harmonious passion at the same time. And white roses with red trim are the same value. The combination of red and white colors in a bouquet of roses says about the desire to become one with the girl that you are giving it.
But pink flowers most suitable for expression less passionate feelings. Bouquets like roses are often given to Express gratitude and admiration.
You need to consider the following point: young girls are usually presented to a half-opened rose, fully opened buds give women are of age or married ladies. If you are not interested in the symbolic meaning of flowers, you can give roses to match the color of girl's hair. Brunettes give roses rich, dark colors, chestnut and red-haired girls — pink and purple flowers, blondes, peach and cream.
One should never give yellow roses, unless you are sure that she prefers these flowers. The fact that yellow roses are associated with separation and change, which may cause misunderstanding on the part of the receiver side.
I must say that sometimes a single rose can be more expressive than a bouquet of flowers, it is important only in time to present it under the right circumstances. Scarlet rose Bud on a long dark green stem, very loudly speaks about your feelings to the girl. If you are very concerned that the girl you correctly will understand or will be a miser, give her along with a rose something else.