Who is Indigo blue
The main feature of cornflower blue that it suits people of different color type. Things cornflower tones to have in the wardrobe as blondes and brunettes, it fits even the red-haired ladies. The main thing – correctly to pick up the tone based on the color of hair, eyes and skin tone.
People with dark skin and dark hair is better to give preference to things which have a rich cornflower blue color. This option is suitable for those who have pale skin, but black or dark brown hair. Red-haired people also better to give preference to vivid cornflower blue color. Then he will blend in perfectly with the tone of the hair.
And Bliznaci blondes more suited pale shades of that color, as rich cornflower might just attract all the attention and outshine the natural beauty of the skin, eyes and hair.
Spectacular combinations with cornflower colors
Cornflower blue color belonging to the cold shades, in perfect harmony with light gray. If you want to create a bright and festive way, the ensemble can focus on the blue tone. If your skate rigor and conciseness, it is better to give preference to the gray tone, only a little shading details in cornflower blue.
This combination of colors is especially suited to ash blondes with pale skin and blue eyes.
Beautiful and at the same time, looks gentle combination of cornflower blue and beige. You can, for example, to combine the blue dress with beige pumps and a coat. And to suit cornflower blue always fit beige blouse and the same color accessories. This combination can be easily used in creating the interior, but in this case, the leading should be chosen only one color.
Incredibly effectively looks blue together with lemon yellow. However, this combination must respect one rule – the saturation of these two colors must be the same, or one shade will certainly score its brightness another.
Things like color gamut-suitable for blondes, brown for brunettes. However, first it is necessary to give preference to muted tones, and the second, on the contrary, saturated and bright.
Cornflower blue color also blends in well with coral, grass green and vanilla. A classic of the genre is a combination of black and white. In addition, cornflower is good to combine with silver, especially when creating an evening look. Gold in combination with the cornflower blue is best worn on people with dark skin and dark hair.
Advice 2: What color of clothes suitable for brunettes
Some holders of dark hair mistakenly believe that brunettes suitable for almost any color clothing, so to make special efforts in the selection of clothes is optional. However, when choosing clothes for owners of dark hair should consider how to integrate the hue with their skin tone and eye color.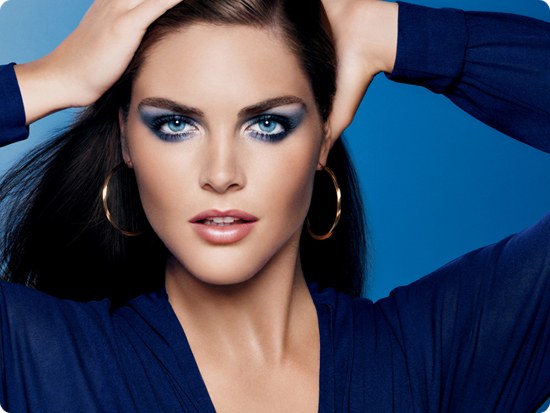 Instruction
Against the dark hair it looks white. However, if you have very light skin, this color can spoil the impression of your character and even give you tired and sickly. To this effect it was not, choose the clothes in which white combined with another shade. For example, try to try black or blue skirt with inserts of white color. Experiment with white collars and scarves.
When choosing cool colors for light-skinned women have to be especially careful. They can emphasize the pallor of the skin and make the wishy-washy way. So especially cautiously it should be taken to choose blue and purple colors.
If you have fair skin, dark hair and dark eyes, the clothes do not choose too bright colors. The contrast of hair and skin and so makes you very noticeable, and loud colors can make the image vulgar. Choose clothes colours, for example, you'll be pale yellow and caramel and light purple.
Dark-haired girl with dark, tanned skin can stay on bright colors, such as blue, yellow or emerald green.
Red color help bright brunette to emphasize your temperament. But this color has many various shades, so you need to choose the one that will best harmonize with the skin tone. Scarlet is not for everyone, so if you are not sure that the clothes of this color will suit you best stay with the raspberry, or the shade of Bordeaux.
Pastel shades will perfectly suit a dark-haired woman. Note the lavender and peach color. Wear these delicate shades will make your look feminine and romantic.
If you're a brunette with dark skin and brown, green or gray eyes, you can safely opt for clothes in bright colors. These colors effectively accentuate the appearance and will harmonize with the external data. Dark blue, black, green, chocolate. Buy clothes of these colors is not necessary. Select trim, accessories in vivid colours. For example, just looks great dress in black embellished with belted crimson or peach-colored or bright decorative buttons. If you are a dark brunette, it's better to abandon gray and violet colors in the clothes. These shades make the look boring and bland.
Useful advice
Of course, when choosing clothes you need to listen to the authoritative opinion of stylists, but personal preferences must also be taken into account. Choose such things that you are comfortable and comfortable. If you feel confident in the purchased or stitched clothes, so you made the right choice.