Instruction
Go camping with a tent. This is the most expensive type of tourism. However, it can easily compete with non-active beach vacation with a bus tour Sheshenin. For travel, you must have comfortable clothes, a backpack with necessary items and
a tent
if you plan to stay for the night. Choose a beautiful place of relaxation within a few tens or hundreds of miles away from your city. Study the guidebooks or tourist websites to determine what place in the County most attractive to you.
If the question of money is more acute than the question of time – you can hit the road hitchhiking. Should warn that on small tracks the flow of cars is small, so waiting a passing car you can stand for hours. Without spending a penny, you can go Cycling or skiing. If you are an experienced Bicycle rider or skier that is to overcome 20-40 km can easily.
Use the networks of hospitality. There are a number of thematic sites where you can find free accommodation in almost any region of the world (couchsurfing.ru). To take advantage of this opportunity, you need to register for one or more of these sites and be ready to receive guests from all over the world. In addition to the opportunity to stay with a local resident and not in the hotel, you will be able to walk through the most interesting places of the chosen city, which are not always listed in guidebooks.
Relax in the countryside. There are sites focused on agritourism (wwoof.org). Here, by signing up, you will be able to choose the region and participating in the project, which has a stop, with the only difference - this project needs a little work. Volunteer-a traveler should be willing to do 4-6 hours a day of rural labor, during which the host farmer provides food and shelter. To get between settlements, as in the previous embodiments, it is possible to hitch a ride.
Advice 2: Where can I go to rest by car
Avid motorists can't break up with his "iron horse" and on the eve of holidays, so planning a vacation, they are looking for routes suitable for the clearance of their machines. Always interesting and fun to explore picturesque locations alone, and not in the crowd of noisy tourists. Russia abounds in exotic forests, crystal clear waters and mysterious phenomena of nature. You can see, properly preparing the car for the journey.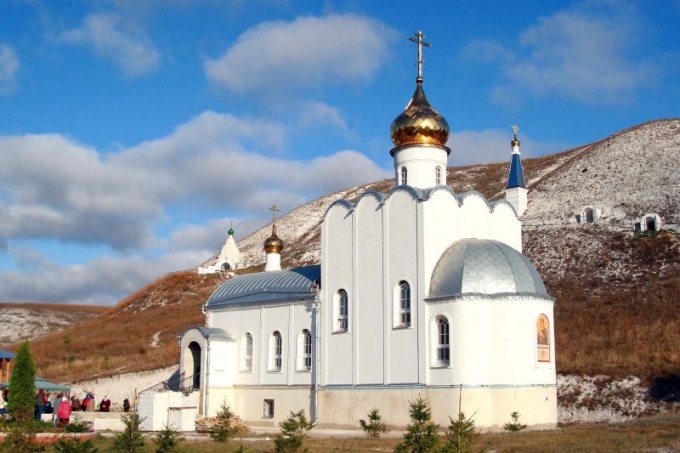 Dolzhanskaya spit

About 20 square kilometers of beaches with clean yellow sand, the warm gentle sea, shoals of fish with iridescent scales is not a Paradise, it Dolzhanskaya spit. This geomorphological monument of the far is included in the Azov sea and surprised the whole bulk of the shell Islands. At the base of the spit is Dolzhanskaya. This resort is one of the cleanest in Russia.

Everything here is conducive to proper rest the traveller with tent and fishing rods. You inhale the healing air of coniferous forests, is fed with the nutrients of mineral mud, enjoy swimming in the clear water and feel the harmony with yourself and nature, producing a rich haul back!

In the middle of the spit, the scenery changes – the forest flows into the steppe with thousands of flowers and an intoxicating aroma. Tourists are not as many as in the more popular places. Place for tent and car.

Vorgolskoe

And ten kilometers from the ELCA is a reserve "Galichya Gora". It has an area of 31 hectares. Here you will see absolutely fantastic scenery. Steep cliffs frame alternately then right, then the left Bank of the river. Huge, terrible their weight, the blocks were frozen and in some places overgrown with deciduous forest. The height of the Raven, the Fox and the Smoked stone reaches 25 meters.

Nearby ancient settlement, which was the center of Vorgolskoe Principality. Thanks freak of nature, here you will see rare plants, which are more typical of the Alps and the Caucasus (mountain ferns, fluffy currant, thyme and limestone). Found in the river and brook trout are common – a resident of quick springs of Europe.

Kostomarovo

This ancient Russian village you will find preserved durectly cave Cathedral and other wonders of the skilled hands of man, and the amazing creations of nature. Temples and monasteries located here in large numbers, will not leave anyone indifferent, who has the eye and soul.

In Russia thousands of wonderful places you can visit on your car. Do not sit in four walls, take all the necessary equipment, merry companions, and ready to go.
Advice 3: How to travel without money
No one doubts that travel is very interesting, but many believe that it takes a lot of money. However, there is a style of travel that practically no money is required. What do you do to travel was free or at least cheap?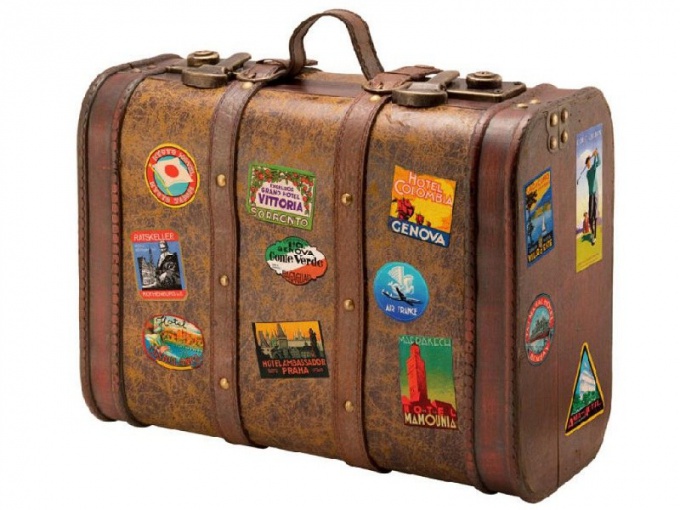 Instruction
To begin with you should understand that some money you still need. For example, to make the visa in the country of interest. Even travelers who are known for their extremely low-budget tours, spending money, and that's fine.
Don't be afraid to work in the road. Even if you had left the house, practically having nothing in your pocket, you still have the opportunity to earn money. For example, ask for a busboy at a restaurant, or to help the store owner to unload the car. Generally, assistance is an extremely effective substitute for money. Not necessarily what you will pay for your work but unable to feed or invite the night. This is what you need if without a money man.
Move free ways. These include hitchhiking, bike or walking. About the fact that you can successfully navigate on passing transport over long distances, many have heard. But some people do not believe that it is possible. And you just try! Famous travellers who travelled by hitchhiking the whole globe. Another free mode of transportation is a Bicycle. However, it is sometimes something breaks and replacement parts need the money. A win-win when you anything and no one could depend on – foot journey. Some people have made amazing haul travel, just walking on their own two feet. This method is available to absolutely everyone. Remember that choosing an unconventional method of travel, you will definitely acquire an additional unusual experience and enjoy a unique experience.
Don't be afraid to stay overnight at locals. This can be done in several ways. First, if you are hitchhiking, you can make friends with the driver, who lives in your desired city. It often happens that travelers are invited to a night the people failed to speak up on the street or in public transport. It is very important to win the favor of local residents, it needs to be open and not afraid to tell interesting facts about your journey. Wanderers are always of interest, and people are often willing to feed and provide shelter to the traveler, if he tells them something unusual. An search of places to sleep for free, is the Internet. There are several popular websites which you can use to find a place to sleep almost everywhere.
Note
Travelling without money can be more dangerous than the usual tourist trip. In the road you will meet a variety of people, and not all of them can be configured to be friendly towards you.
Useful advice
Take your time exploring the world. You will encounter a variety of opportunities, but if you have no money, sometimes you will need to wait to implement them.