You will need
- Unnecessary drives.
- a very sharp pair of scissors;
- plasticine, clay or modeling dough;
glue;
- colored paper;
- decorative napkins;
- thick thread or fishing line;
- pearls or beads;
- any other decorative items.
Instruction
Make a child a mini-panorama. Any CD is a wonderful stand for clay craft, clay or dough. However, if the clay will be good to get to grips with the smooth surface of the disk, for use with clay and dough have to make the surface a little rougher. For example, we could go over it with a cotton swab dipped in liquid varnish remover. Now you have a stand for a tiny panorama.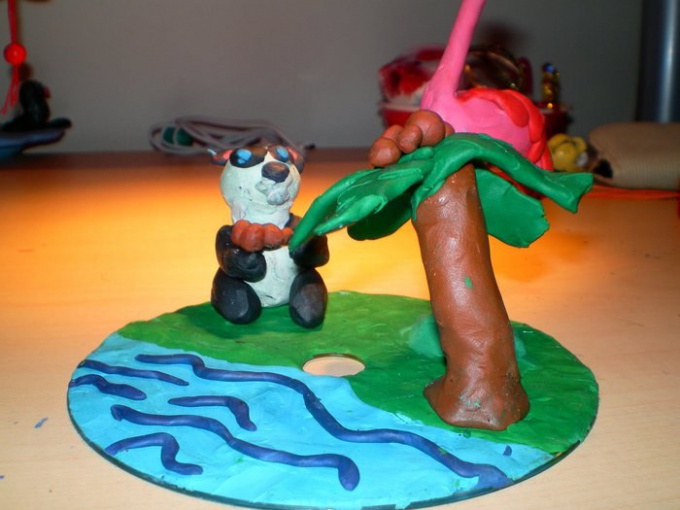 Use the disc as a stand and make a beautiful candle holder. For this approach plasticine or clay for modeling. Cover the disk with a layer of modeling clay and mount on it a decorative elements, leaving room for candles in the middle. As ornaments can serve as a shell (to create crafts in a marine style), cones and conifer twigs (for the Christmas candle), etc.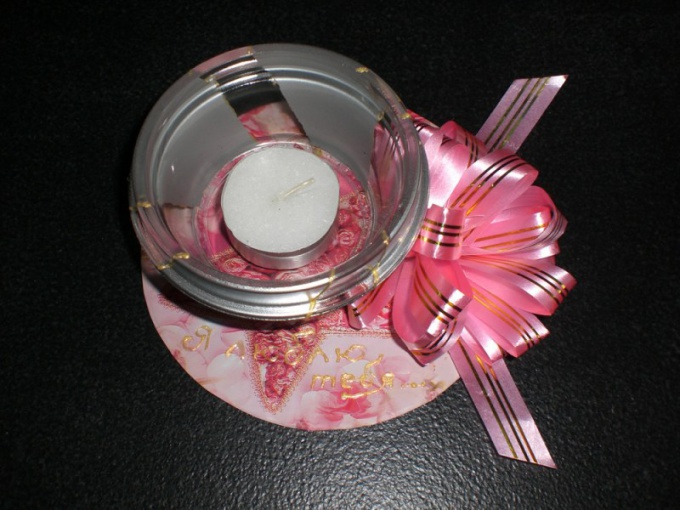 Let a lot of unnecessary disk at the pretty garlands that are used as decoration for the New year or, if the disks and the time you have much as, for example, the curtains in the doorway. To do this, cut the disks into small squares with a very sharp pair of scissors. In each square hole – it will rakalite a needle or an awl over a candle flame. Then make garlands as follows: the strong thread or fishing line tight knot, a string box, a few beads or beads, square again, etc. Remember, for this DIY it is better to take disks that are not a pattern.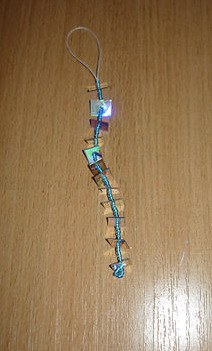 Make the old drive magnets on the fridge. For this you need elastic magnet which can be purchased in stores for creativity. Cut a magnet in the form of a disc and glue one side using superglue. But the other side will make as your heart desires. Can with your child to decorate it using decoupage technique (don't forget to make the disk surface rough), you can stick the photograph, and then the disk will be not only the magnet, but also a photo frame, etc.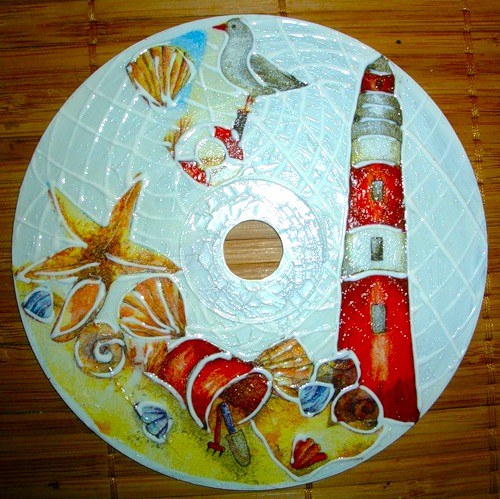 Note
If you use the discs as coasters for crafts made of clay, remember that they are in any case can not be put in the oven.
Useful advice
From pieces of disk, you can assemble the entire panel, or make a homemade disco ball.