Instruction
The first thing you need to download the free skype program from the official website. To do this in the address bar of browser (opera, internet explorer etc.) enter www.skype.com. In the opened window click on the green button "Start".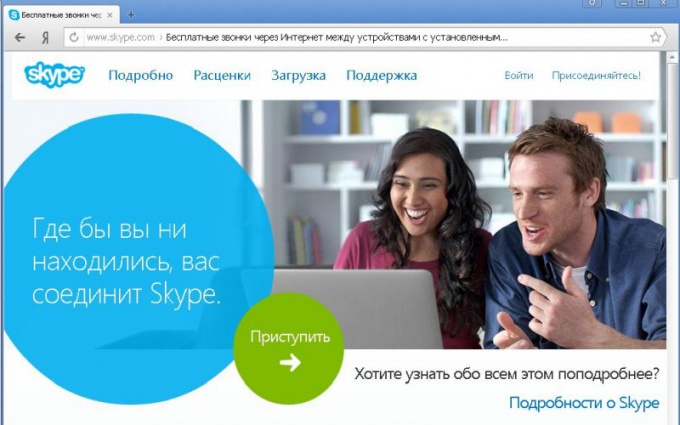 In the window "Login or register" to enter your registration details and choose a login name in Latin letters and password. Enter the number from the image and click on the green button "I agree () Next".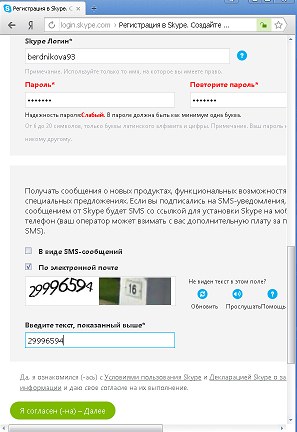 In the opened window click on the green button "get Skype for Windows" and confirm the download. Once the program is downloaded to your laptop, at the bottom of the browser window appears line file "skype.exe". Now you can install the program by clicking on the file with the right mouse button. Simultaneously with the download of the program updates the window Skype.com that explains, in detail,how to install Skype computer.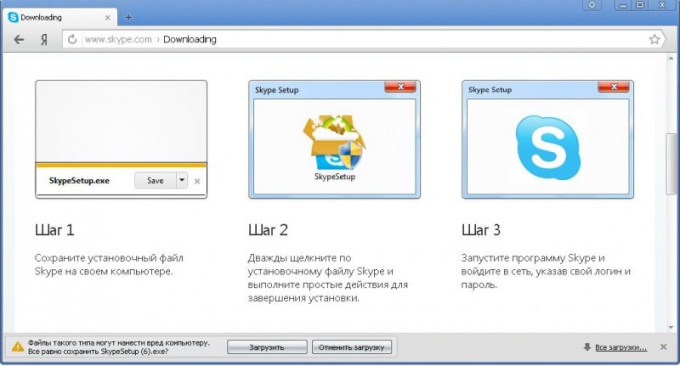 Once the program is installed, a window appears sign in to skype. Enter your username and password, click "Login". You can use it!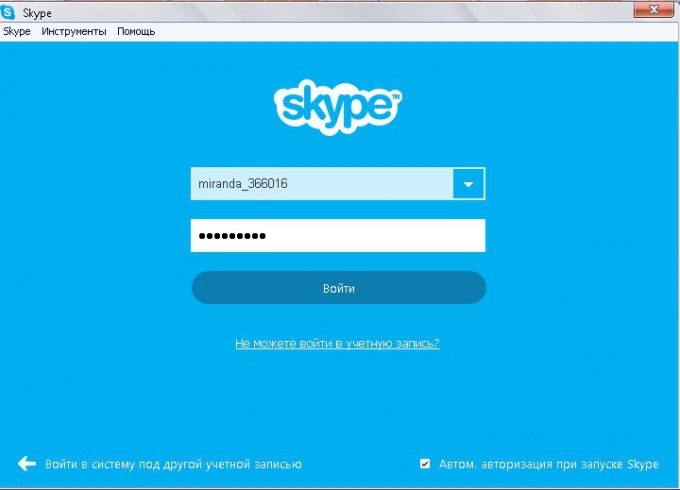 In the opened window, click "Continue" and "snapshot". If the portrait you like, click "use image" and "use skype". Before you should see this window: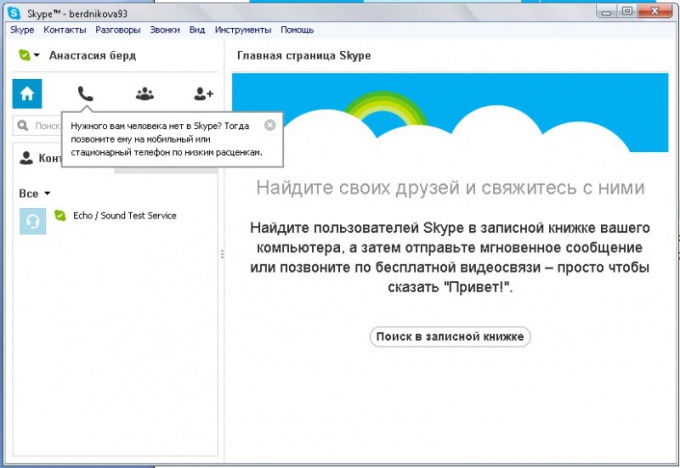 You can now make calls! For this it is necessary to know either the login name or email name or the name of the interlocutor. In the top left row, click "Contacts" select "Add contact" then "Search Skype directory.."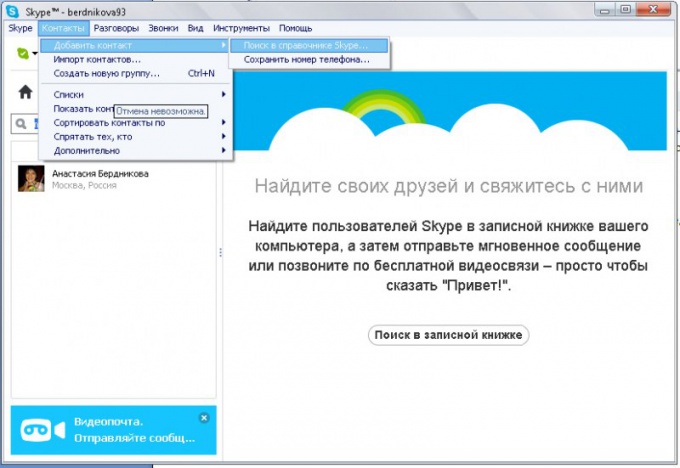 In the left column in the row with the magnifying glass, enter the username or email address, or the name of the person you spoke with. And here he found. Select a line with his name, left-click in the right window you will see two green buttons "Videosonic" and "Phone call" and one blue "Add to contacts". Click on the one you need.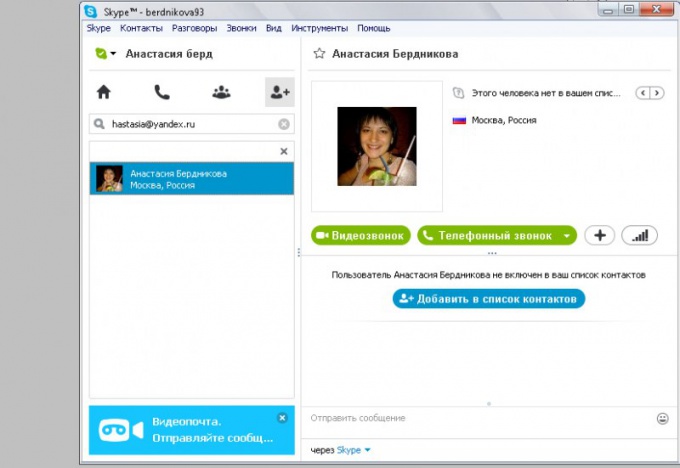 Add the source in the contact list, write a welcome message and press the "Videosonic". There is a window. If the subscriber in the network, then you will hear the dial tone as in a normal phone. Wait for an answer. Decipher the buttons turning from left to right: a list of contacts, write a personal message, video call, sound, attach the data documents, put up, and information about communication quality and full screen mode.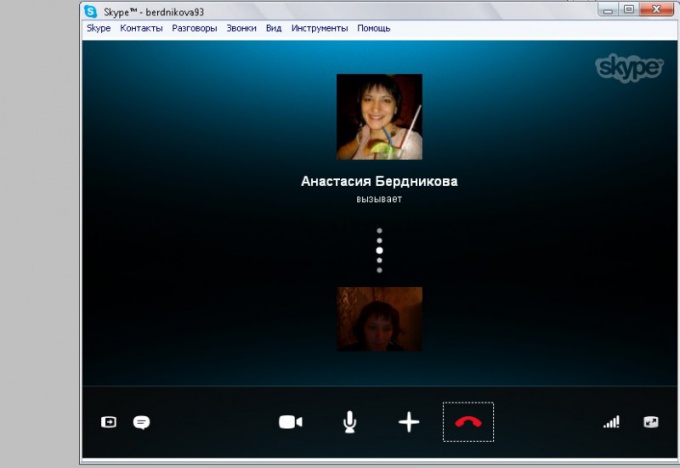 Note
Calls to home or mobile phone number paid.
Useful advice
To improve the quality of communication when you call, simply turn off the video. The source is not visible, but you can hear it better
Add your friends to your contacts: don't have to type in the search for their data.
You can talk with several users: simply drag and drop contacts into the conversation window.