Instruction
In the Windows operating system you cannot delete a program if it is running. Even if you close all the Windows, "Yandex.Browser", still active copy may be somewhere hanging in the system. To locate, click on the taskbar, right-click and select "task Manager". This function can be invoked by pressing simultaneously Ctrl+Alt+Del and selecting from the list of options "Start task Manager".
In the tab "Applications" look for the line marked with "Yandex.Browser", select it and click the button "end task".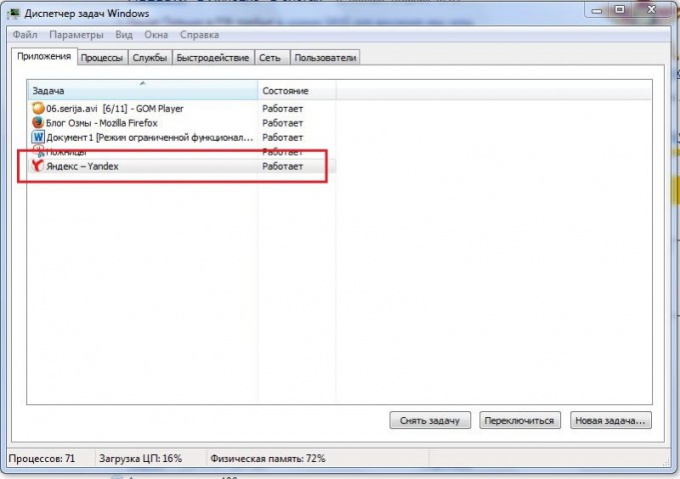 Click the "start" button, select "control Panel". To open the icons locate the "Programs and features" and click on it 1 time with the left mouse button. Wait until fully loaded list of programs that are installed on your computer. Locate Yandex and highlight that line by clicking on it. Then click "
Delete
".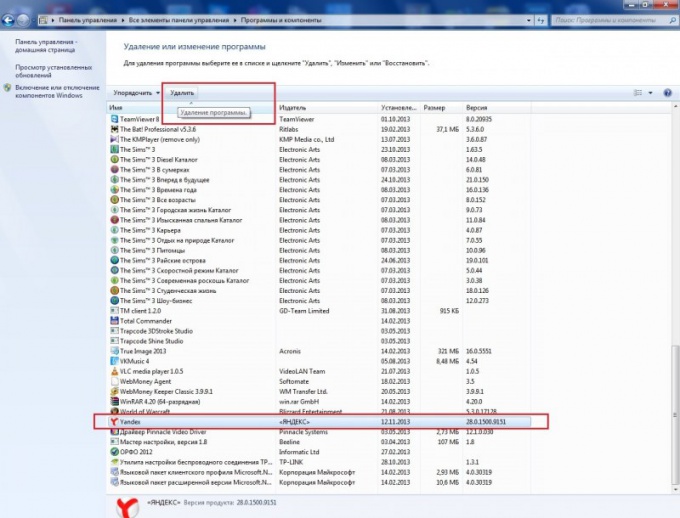 When a window will appear "Remove Yandex browser", be sure to tick the option "Delete all browser settings". This will start the uninstall program. On its end you will learn from the opened Internet Explorer window with a strange sad Ghost and the words "Yandex.Browser left".
Like most programs of "Yandex.Browser" leaves in your operating system "tails." They also need to be cleaned. You can use the free utility CCleaner that you want to download on the Internet.
Run CCleaner, click "Registry" and click the bottom "Search problems." Wait until the utility scans the registry in your operating system. By default, all "tails" from "Yandex.Browser" and other deleted programs are already show.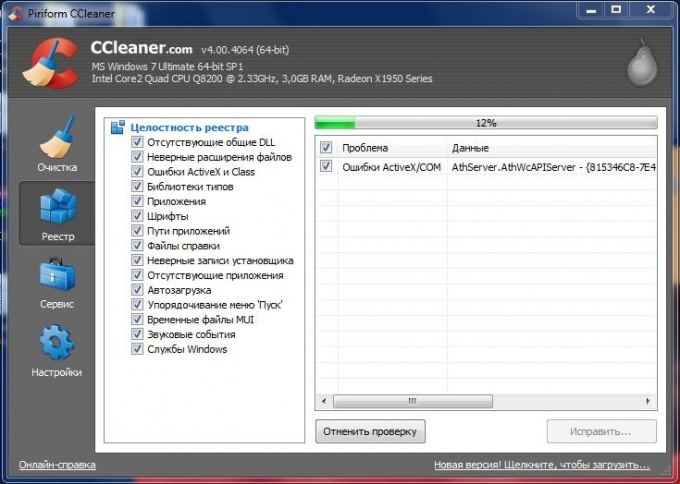 Click on the "Fix" in the bottom right corner. If asked whether to save her backup changes, click "No." Hit the button "Fix checked" and wait until the process is complete, and then close the program. Then restart the computer. Now you can be sure that "Yandex.Browser" correctly and fully deleted from your operating system.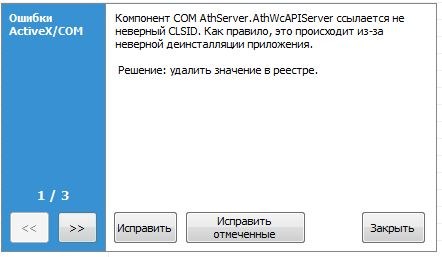 Useful advice
Using the program CCleaner, you can not only remove the "tails" of programs to clean the registry, but also clean browser caches and manage startup.