Instruction
Choose the frame according to your type of person. Square face has approximately the same height and width. These men are stern features and heavy chin, so they will fit glasses with rounded bottom rims, sitting high on the nose. You can also stay on the rim of a round or oval shape.
Men who have a long rectangular face should choose a solid frame with a wide arc. The shape of the frame should be rounded. As for men with a triangular face, they have a narrow forehead, wide chin and cheekbones. They will fit a large or on the contrary sleek and slim frame with small lenses. Somewhat more rare is the person type, the inverted triangle. Such men have a wide forehead, high cheekbones and a narrow chin. They can choose glasses butterfly or Aviator.
Those who has a uniform rounded proportions of the face, it is better to choose narrow frames with high temples, both paired. Avoid glasses with oval or square frames. The most versatile type of men's faces with a classic regular features is oval. It is characterized by high cheekbones and a tapered chin. Such men can wear spectacles with a frame of almost any type.
Select frame color sunglasses based on your hair color. Blonde men can stay on the rims blue, black or silver. The brown-haired, you can also recommend glasses with black frames or brown. The owners of black hair will look good silver, gold, and black rims. It is not excluded that some of these men will suit red frame. Ideal for owners of red hair will be a copper rim. If this will look good in orange, yellow, red and purple options. Try to try on frames and Golden in color, although for men this shade is somewhat vulgar.
Pick up points so that they blend with your image. You can create a sporty, seductive, or elegant different style. To look stylish and business-like, stick to an organic Alliance of the red and black colors, and leather parts. Short jackets, black jackets are perfectly combined with style tasadi glasses or aviators. Sunglasses classic shape perfectly complements the lightweight sports style t-shirts or short-sleeved shirt and jeans. The color of the lenses or frames you can choose according to your scheme of things. Do not combine sunglasses with shorts or breeches as bottom.
Complement your appearance with accessories or clothing items that will resonate with the glasses to complement them. For example, you can tie a neck scarf of silk, put it in the pocket of a jacket or vest small handkerchief. Brutal boys can wear on head bandana. All this will add creativity to your image.
Advice 2: Rules of selection of men's sunglasses
Already in all to us knocking on the doors of the most wonderful time of year - summer. At this time of year most men are striving to look attractive in order to fascinate the ladies. Perfection should be not only in body and clothing but also in accessories. The most popular summer accessory for men, of course, sunglasses. To choose high-quality sunglasses is difficult. That is why stylists have developed a few simple rules.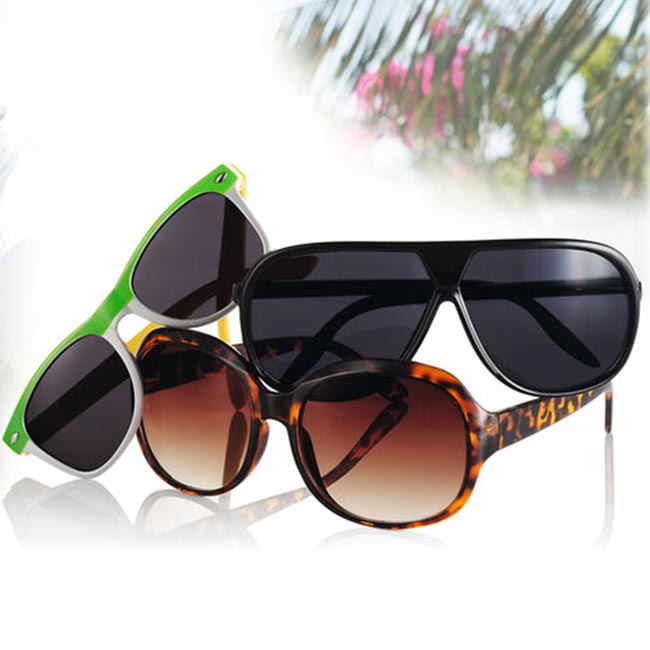 Instruction
When choosing points you must consider your face shape. If you are the owner of "square" faces, then you are perfect glasses with rounded bottom rims (pilots). These glasses complement the brutality in the style of men with this type of person. Additionally, men with this type of person can wear glasses round and oval shape. They also perfectly complement the image. Men with a long rectangular face are recommended to wear goggles with a massive frame and ducky these points should be wide. For men with triangular faces should choose the sleek and slim glasses. People with oval face can wear glasses of any type. Them any glasses will look perfect.
When choosing glasses also need to consider the frame color. It is recommended to choose them according to hair color. The main thing - that they stood out a little and not lost on the background of your hair. Therefore, Blonds, for example, it is recommended to wear glasses darker or brighter, and the brown-haired, for example, on the contrary lighter. Importantly, the glasses did not look too vulgar. In this case, they will spoil any image.
The final part in the selection of glasses should be considered in the selection of glasses according to the style of clothing that prefers potential buyer points. Glasses should complement the style and not to be extravagant detail. The color of the lenses also need to select based on color of clothing. Additionally, the glasses should be in harmony with the other accessories.
Advice 3: Fashion trends sunglasses
Sunglasses is not only protect from contact with eyes direct sunlight, but also the maintenance of the selected style.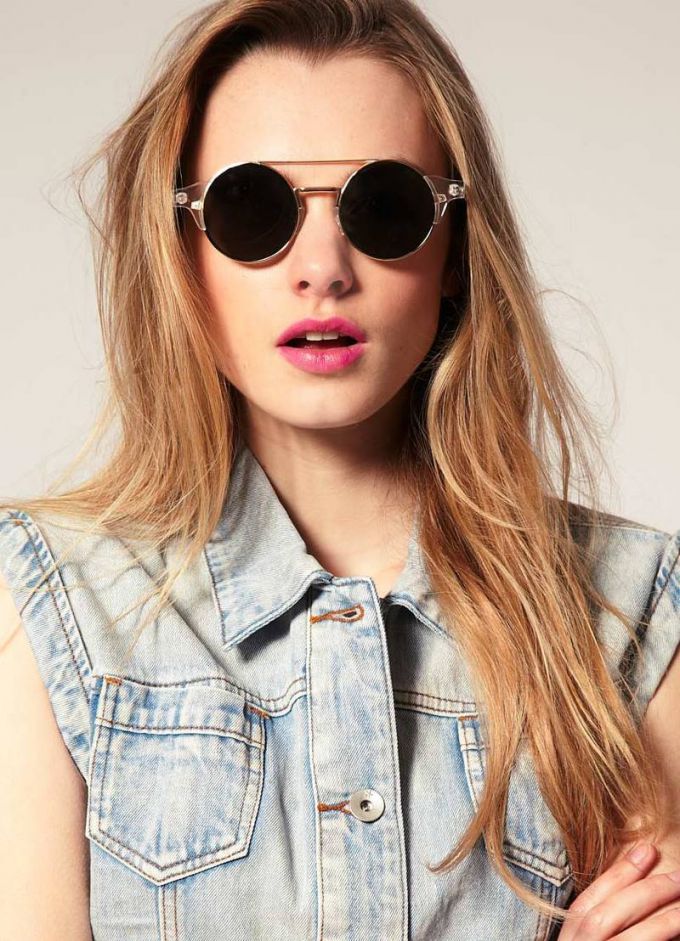 Actually not so easy to choose the perfect option, as the choice depends on the shape of the face. If the form is successfully matched, it can be assumed that the style already has a 50% success rate. It is therefore very important to give this accessory attention. The main thing – not to hurry when choosing to after not regret the purchase.
Points drops"
Are a universal form that is suitable for both male and female. This form is well suited for the glamorous style and perfectly combined with leather attributes. In addition, the glass for this frame are selected carefully just what will protect the eyes from strong light and is not so to irritate them.
Glasses in the style of "John Lennon", round
Suitable for people with an unusual appearance. Most often, this option selects the informal youth or the hippie, eager to show all the power of his creative approach and spirit.
Rectangle
The representativeness and rigor are the main friends of this form. As a rule, the fashion experts recommend the use of this form to the small size of the eye.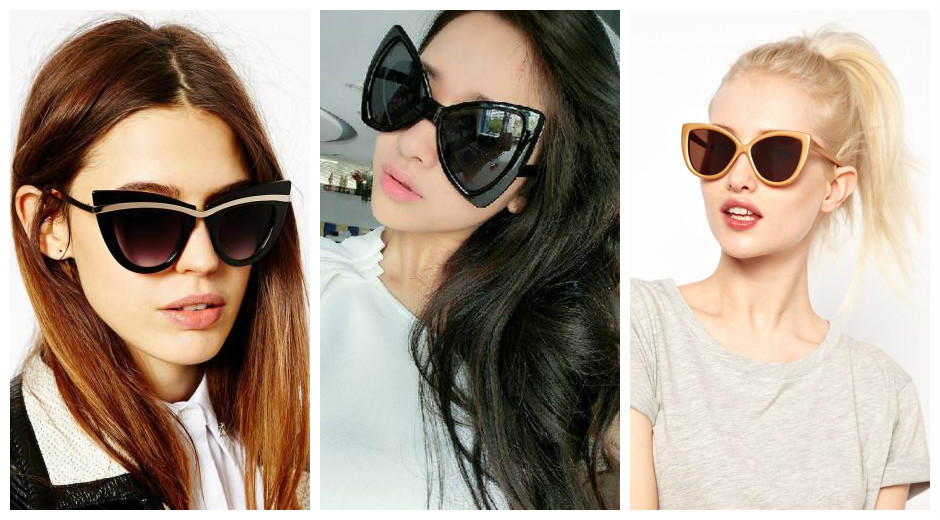 The festive variant
If the event involves the creation of a special style, it is best to choose a vivid frame that will serve as a bright spot in image fashionista or fashionistas.
Glasses are one of the main attributes maintain style. Improperly selected glasses can ruin the whole concept of the chosen style, visual round, to increase the shape of the face, which is extremely undesirable, if the shape of the face is no different the correct proportions.
It should also be noted that the accessory is always considered appropriate if it is accompanied by weather. Perhaps this is the only condition that dictates their use. In inclement weather, this accessory will extremely inappropriate, but it is always possible to replace glasses with conventional lenses, which will give the style extra seriousness and consistency.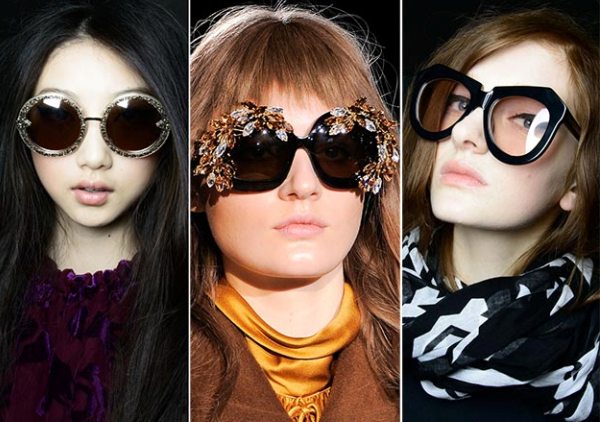 In any case, clothing and accessories should always be appropriate and suitable to the occasion. The constant search of the optimal variant will help to expand the boundaries and, probably, to find the most successful combination.