Instruction
From Moscow there are several flights to China. Three of them are Moscow-Beijing depart from Sheremetyevo airport. Another Moscow-Sanya. He flies from Domodedovo. Sanya is a city on tropical Hainan island. The flight from Domodedovo is quite popular among tourists who prefer a vacation at sea.
Also from Moscow to Beijing train runs. He goes from the Yaroslavl station. The train on the way five and a half days. It crosses the whole territory of great Russia. This trip will be interesting for those who want to do a mini-tour through half of the continent.

To buy a train ticket to Beijing, you need a passport. Only for his sales of international tickets. They start sixty days prior to the departure of the train. You can buy tickets at international ticket offices. They are on every station, but better to go in Yaroslavl, and there are tickets to China will be exactly. You can also contact MJA (International Railway Agency). It is in Moscow at the address Small kharitonievsky lane., d. 6/11. Ticket sales for the current day starts at eight in the morning.
From Khabarovsk and Vladivostok to China can be reached by ferry along the Amur river. The ferry stops in several cities of China, and completes his path often in Seoul. Also, these large Russian cities there are regular flights to Beijing and Seoul. Planes fly every day. Journey time is about three hours.
By bus in China you can get out of another far - Eastern town Ussuriisk. From there to the Chinese border city of Suifenhe goes international bus. The bus station is near the train station. So pretty easy to get to via Suifenhe, Ussuriysk, Khabarovsk and Blagoveshchensk. This Chinese city is very popular among Russian tourists. There are shopping arcades with inexpensive clothing, hair salons, massage parlors.
Advice 2: How to make purchase in China
China is the largest producer of consumer goods. In the country the price of those goods is much lower, therefore, making purchases in China, you will be able to save much, while not losing quality acquisition.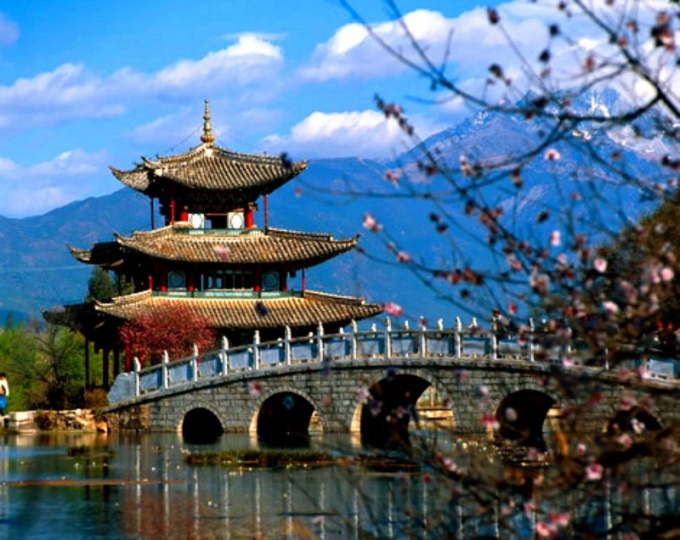 Instruction
Decide what city you want to go for shopping. Plus a visit to Beijing that, except for the purchase of various goods, you can visit numerous historic sights, which are absent in the newly built cities. In addition, flights to this city from Moscow will be cheaper due to the large number of flights. At the same time, the inhabitants of the Far East and Eastern Siberia will be more convenient to reach by train or by bus to the Chinese border cities. There is no need to use your knowledge of foreign languages - a significant part of the local shopping malls are equipped with signs in Russian, and even sellers will be able to explain to you by using a minimal set of words.
Think about how you will reach China. You can purchase at a travel Agency so-called shopping tour, during which you will be assigned a special guide on shopping. There is also the possibility to organize the trip yourself, but you will bear the responsibility of obtaining a visa.
Visit the state stores, which in China are called Friendship Stores. The prices are usually slightly higher than in the markets, but it kompensiruet significantly fewer fakes in the variety of goods.
Go on the various local markets and shopping streets. Plus, this trade places that you will have the opportunity to bargain. This is a good opportunity to buy cheap Souvenirs made from pearls, enamel and porcelain.
Bring silk from the region, known for its textile production - from Suzhou and Beijing. The fabric rolls it is best to buy at local factories.
When buying Antiques, make sure that the product has a special certificate. If the appropriate paper is not, then you can travel abroad with this purchase. It can also mean that the Antiques are actually forged.
Be careful when buying electronics and other technological devices. Best place to buy them is shopping malls in Hong Kong. You should not when buying such items to appeal to the market.