Instruction
Examine the technical capabilities of your mobile phone. Some models have special functions, with which you can block a number for free. Usually they are available in the settings of the address book.
Use a special trick that you can use on virtually all modern devices. First, make sure that your SIM card is disabled, the voice mail service. Then go to contacts menu and select the one you want to lock. In the settings contact check the box next to "Send all calls to Voicemail". A caller can call your number, but given that the service you disabled, it will constantly hear only a busy signal as if the line is busy. You, in turn, will not be subject to disturbance by unwanted companion. This is one of the easiest ways to block a number for free.
Install on your device one of the special apps created specially for the fine tuning of incoming calls. These programs are usually available for installation on smartphones running Google Android, iOS, Windows Mobile and other mobile platforms. The most effective of them to block the number for free are "Blocking calls", "Ultimate Blacklist", "Root Call Blocker", and some others. You can download them on the website with media content for your mobile platform.
Periodically through the website of your mobile operator. From time to time it may appear information about the new tariffs, providing the opportunity to block unwanted numbers or to connect this option for a relatively small amount. Also feedback to the operator will help you to unlock your room, if you accidentally close the subscriber access to calls on your phone.
Advice 2: How to block your phone number on the Megaphone
If you have lost your SIM card "
Megaphone
" or you just don't want some time to use his air – lock on him. The service is chargeable, the cost of blocking and the order of write-off of money depends on your region. To learn more, you can visit the company "MegaFon" phone the contact centre or email service@megafonnw.ru.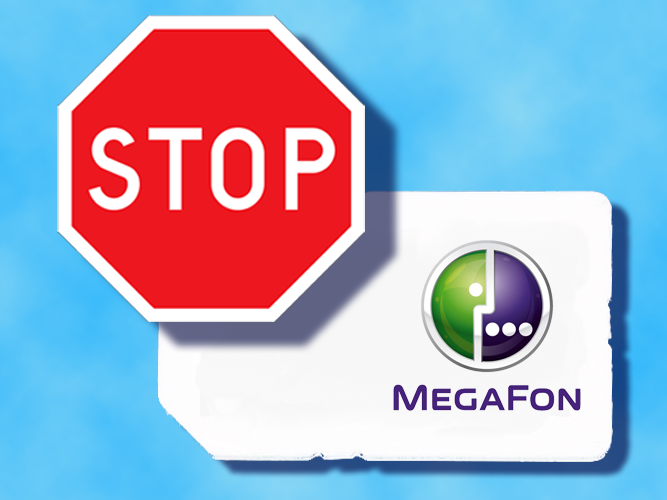 You will need
Passport, or a computer and an Internet connection.
Instruction
Keep in mind that the maximum period for which you can block a number is 180 days. If you order lock until the end of the reporting month, monthly fee for all communications services will be taken for the entire month in full. Again to use their number you can automatically after you set the lock period. If you want to activate the number before, you will need to personally submit a relevant application to the salon communication "MegaFon" or call the customer contact center.
See the statement on voluntary lock your room in the nearest Salon of communication "MegaFon". Take your passport or other document proving your identity – without this statement you will not accept. If you have lost your SIM card, you will immediately be able to order the release of a new.
Call to block your number, Contact the Center at 0500. If your SIM card "Megaphone" has lost, and one neither you, nor your loved ones, call the contact center at the telephone. The number on the website of "MegaFon" in their region. To accept your statement that the operator will ask you to call the passport information, so keep your documents close by.
Block your number through the online service "Service Guide". The passport in this case you will not need it, but will need a password to log into your personal account. If you don't remember or never installed, and the SIM card is lost, this method of locking, you can not use it.
Go to the page https://sg.megafon.ru/. Enter your number phone. If you do not have a password, request it. All methods of ordering/password recovery available in your area, described in detail on the login page of the system. Enter in this field the password verification code CAPTCHA and log in.
Go to "Services and the tariff". Select "Lock room". Set the start date and lock date resume and click "Install".
Advice 3: How to block unwanted caller on Android
We all have unwanted subscribers, calls from which we do not want to take. Here are three ways to block them, if you have a phone on Android.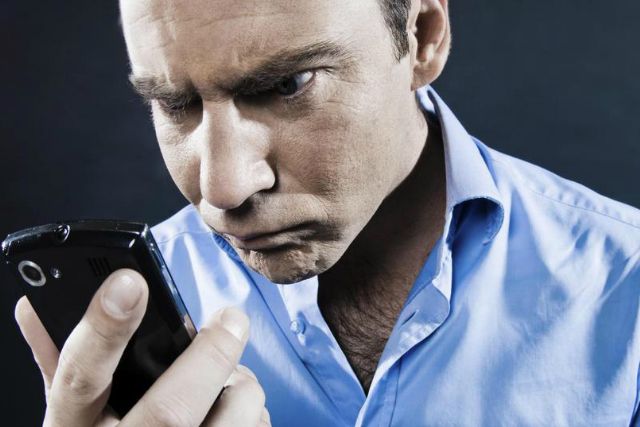 Instruction
In "regular" means one of the Top blocking incoming calls by number yet. Some manufacturers add this feature. So the first thing to try to look for her. Samsung, for example, this function hides the menu Call settings -> Call rejection -> Auto reject list.
If the lock in your smartphone could not be found, then there is a simple and reliable way to remove the sound and vibration when handling unwanted caller. Create room for a new contact and deactivate the ringtone for him.
There are special programs that can help block incoming calls. To find this, go to the Google Play app store. Search for "call blocking". You will be surprised at the number of applications of this kind. For Example, Easy BlackList Lite.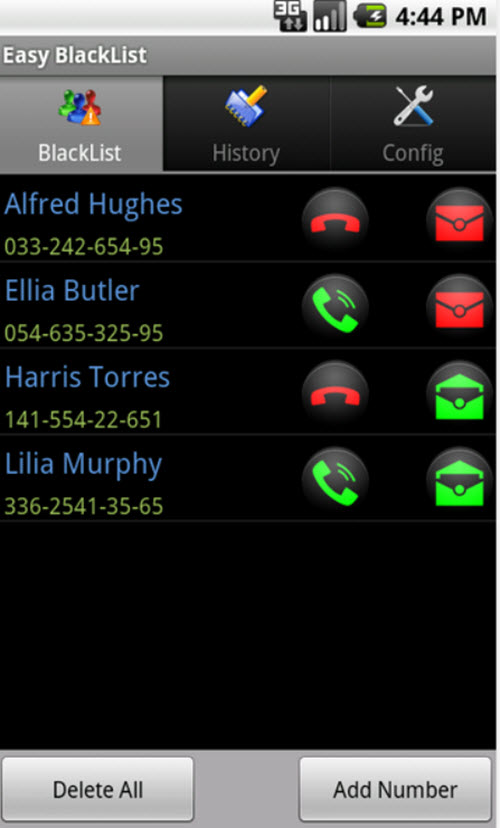 Note
Block unwanted calls and SMS is included in the functions of many mobile antiviruses. So you get a program for blocking calls and antivirus.