You will need
The reagents for the assay of silver: chloride of gold, nitrate of silver, bichromate, filter paper or napkin.
Instruction
Use chloride of
gold
. This reagent is very widely used among jewelers and customs officers to determine the gold, and the availability of precious metals in various alloys. A sample of silver with the help of this reagent can only be roughly, but for the initial diagnosis of this may be enough. So, first the product should be previously prepared. Thoroughly clean the silver surface, clean it from all dirt and grease and wipe dry with a cloth. Carefully sprinkle on the surface a drop of the reagent. He instantly reacts with the metals in the alloy, so the color of the precipitate precipitated in the droplet, it is easy to diagnose metal and the sample. The fine silver in the interaction with chloride of gold stains instantly drop to the ink color. Low samples also give a dark shade, but of lesser intensity. If the color drops yellow or brown – it is an alloy of aluminium or copper.
Check out a sample of silver jewelry with the reagent of silver nitrate. This reagent also should be applied on well cleaned metal surface. After pre-treatment, gently apply a DAB of silver nitrate on the product and look carefully at its color. Silver high grade – 750, 800, 875, 916 color reagent in a light gray color. If you see a white color with different degrees of haze – before you silver low sample.
Installation, testing silver at home there are more single reagent is potassium dichromate or Bichromate. His own color – bright orange. Use this reagent for determination of silver from samples of 500 and above. On the pre-cleaned product sequentially apply two or three drops of the bichromate, removing them with a tissue or filter paper. It is not necessary to do it very quickly, but wait long also don't need to. Enough interval in 1-2 seconds. Silver, alloy, 750 of which remains a light brown stain. If a sample of silver above 750 – the spot will be red. And on products having higher breakdown, the brightness of the spot is increased further. 916 sample gives a bright intense red color of the reagent.
Note
All reagent solutions should be very carefully stored to avoid their contact with skin and mucous membranes. Also avoid interaction with metals and alloys.
Useful advice
Do not keep the drops of reagents on the products too long. To the result of the reaction with the metal was visible, just a few seconds, but further interaction may damage the product, leave it on the spots or stripes.
Advice 2: How to identify silver in home conditions
Silver
- an amazing metal jewelry, which carries healing power. Since ancient times it is widely used for making jewelry, tableware, ritual utensils. When buying jewelry in the first place the question arises, authenticity metal. How to distinguish real silver
at home
?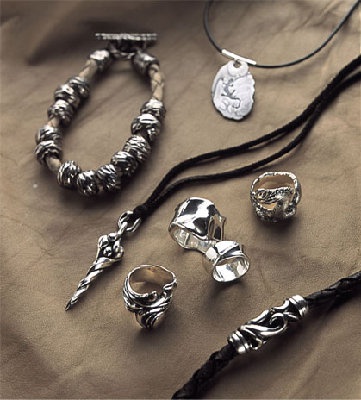 Instruction
For starters be sure to look for the presence of hallmarks and fineness of the metal. This is a simple feature, but it does not give a 100% guarantee of authenticity. The mark can easily be forged. But each jewelry the presence of this stigma should be mandatory.
Silver is too heat-conducting metal, that is, if you push the product in hand or immerse in boiling water, it instantly becomes the same temperature.
With sulfuric ointment. If you smear the product sulfuric ointment, which is sold freely in pharmacies, and will leave in a few hours, the silver jewelry this place, on which lay the ointment should be black.
You can also use iodine, chalk, special reagent "test silver", reaction to which will be a similar reaction to the sulphur ointment.
Scratch the silver thing in the hand if the palm remains blank, it speaks about the quality of the metal. And if the hands are dirty, it is likely that silver diluted with zinc.
The presence of silver deposition can be checked using a conventional needle. If you scratch the product the needle, slide coating, exposing the metal. Usually use brass, which has a reddish color.
Advice 3: What is the sample of silver is better
As in the case of gold, jewelers do not use silver in its pure form. To give the metal strength, is added to the alloy ligature impurity, increasing consumer qualities. In Russia of products containing more than 80% silver, are subject to mandatory certification and hallmark.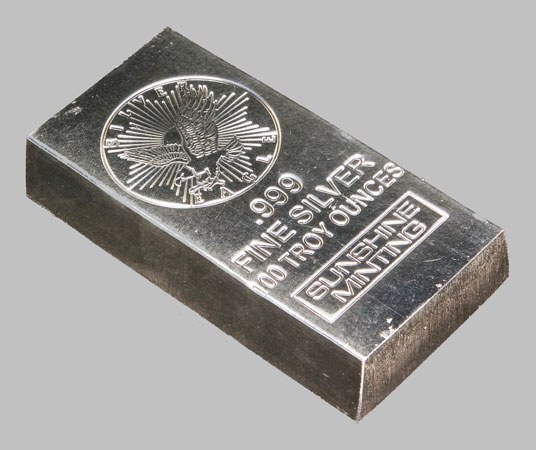 Instruction
There are two standard probing silver: metric and carat. The Karat system used in the UK, USA and some other countries, and metric, in turn, adopted in most countries of the world, including in Russia and the CIS.
A sample of silver
is the amount of precious metal in 1000 grams of the alloy. The higher this value is, the less impurities used to create the product.
The Karat system takes 1/24 of the silver in the alloy for 1 carat and the metal ingot with no impurities — for 24 carats. A similar system existed in Russia until 1927, but it was based on Russian measures of weight — pounds and spools, later disused.
Guarantee of the authenticity of silver jewelry is the mark with the mark sample and a sign of the state inspection. In Russia it is a print of the profile of the girl in the headdress, and on Soviet products — star. Claiming subject to all the decorations and household items containing more than 80% of the silver that is 800 samples and above.
Alloys that contain less than 80% silver, used for technical purposes. They make solder, springs, pins and sewing needles. In performance such compounds are quite durable and able to withstand a greater load, but unaesthetic due to the high content of copper.
Made of silver 800, 830 and 875 samples produce Cutlery, home decor and costume jewellery. This files most often because it was cheaper as alloys using copper, less zinc, aluminum or Nickel. So typically, the alloy has a yellowish tint and quickly oxidized in air.
The best alloy used in the jewelry industry, 925 or 960. Alloy containing at least 92.5% of silver has high performance characteristics while maintaining ductility. It is ideal for the production of rings, chains, pendants and bracelets every day. Metal 960 samples closest to pure silver, so perfect for creating the most beautiful Handicrafts.
Of 999 silver cast bars and minted coins. Precious metals remain one of the best ways to invest capital, because practically worthless.
When choosing silver jewellery it is necessary to consider that the composition of the alloy metals are copper, zinc, cadmium, aluminium or Nickel can cause an allergic reaction. If you are prone to allergies, look for products made from surgical steel or titanium.
Advice 4: What kind of gold better
Russian jewellers apply various samples of gold, from 375 to 999. Consumers often wonder which one is better? To determine this, you need to compare the advantages and disadvantages of alloys, which are used to manufacture jewelry and other products.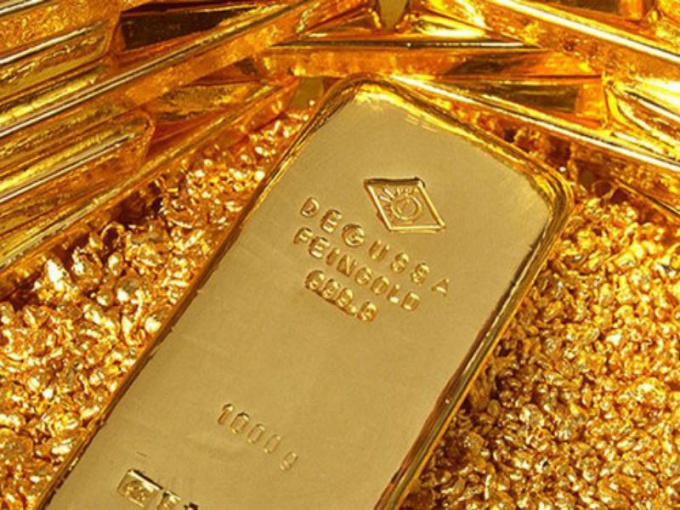 Instruction
Gold 375 carat is equivalent to 9 carats. It only contains 37.5% of pure gold. The main composition of this alloy of silver and copper. Gold jewelry that are manufactured from it very durable, but they quickly lose their luster. Gold price 375 samples - the lowest compared to other samples.
Gold 500 samples corresponds to 12 carats. It consists of about 50% pure gold. This alloy is rarely used for making jewelry, as it has poor casting characteristics. In addition, colour of this alloy is strongly dependent on the content of silver and copper, which makes the manufacture of gold jewelry is problematic. Everything else, products from 500 samples of gold in 2-3 years some fade. This alloy has a low cost and is used for assay control.
Gold 585
correspond to 14 carats. It contains 58.5% of pure gold. Also it consists of actual metals such as copper, silver, palladium and Nickel. This alloy has a high strength. Over time it does not tarnish. Low price jewelry and various products from gold 585 makes them available to the population at large. By the addition of the actual metals you can get different shades of alloy of this order: red, green, and white. In the jewelry market of Russia and countries of the former USSR alloy 585 represents the gold standard. Previously, such a standard was 583 gold alloy, which is in high demand today.
Gold 750 corresponds to 18 carats. It is 75% pure gold. This alloy is added to the copper, silver, platinum and Nickel. Gold jewelry 750 samples have moderate strength and lend themselves well to jewelry processing. Due to high content of pure gold they are prestigious and at the same time expensive. The high price of gold jewelry 750 stamp eliminates many connoisseurs of the solar metal.
Gold 958 sample corresponds to 23 carats. It is high-grade alloy, as it contains 95.8 percent pure gold. The hue of this alloy is almost indistinguishable from the color of pure gold. The gold sample makes jewelry and wares very soft. However, they are easily scratched and lose its beautiful appearance. Russian jewelers rarely use gold 958 samples in the manufacture of jewelry. The cost of this alloy, almost pure gold.
Gold is highest, 999 is 24 carats. This is the most high-grade alloy, but it is rarely used in the jewelry industry. In jewelry it is mainly used in the form of various inserts that are wear resistant and durable cushions are covered in gold, as a rule, 585. Alloy 999 is very soft and susceptible to deformation. The price of such gold - the highest among all used by jewelers samples.
After comparing 6 jewelry gold alloys it can be concluded that the best alloy of gold 585. This alloy has the optimum ratio of price and quality.