Instruction
Pay special attention to strength training. Athletes alternate a high-calorie program with a calorie-reduced, as during a set of muscles and inevitably some increase in fat mass. The period when she leaves, also called "drying". The body, which lacks calories to get energy, burns not only fat but also muscle if not to train them at this time.
Usually for weight loss people prefer aerobic exercises, which burn fat. But they practically do not improve the condition of muscles, so be sure to include in your complex anaerobic exercise, which have a distinct preservation effect of the muscles. So you can retain muscle mass, even if sitting on a low calorie diet.
Eat right. To body burns fat and hit muscle, you need to increase the amount of protein, which is necessary for muscle tissue. Compensate for the exclusion of carbohydrate protein food. For every pound of body weight you will need approximately 2 g protein if you are in a phase of fat burning.
If you actively train and take a day more the norm in 2G of proteins per 1 kg of the body, increase the amount of protein intake, while reducing the percentage of carbohydrates in your menu. For those who are prone to accumulation of fat, if you just reduce carbs, but not to reduce proteins, it is already possible to achieve results.
No professional athletes, people who just lose weight and don't want to lose muscle, work well those recommendations. Join a gym or a fitness club, make time for strength training. Eat more meat, dairy products, nuts, even at a low level of force activity, you will not lose muscle mass.
Note
You will not be able to maintain muscle mass, if not engaged in physical activity.
Useful advice
Keep track of your weight. Experts believe that losing more every week 800-900 grams of weight, you will inevitably get rid of the muscles.
Advice 2: How to increase lean body mass
Bodybuilding is now quite a popular sport in the world. Some novice bodybuilders are often faced with the problem of recruitment of muscle mass, as you do not have sufficient experience training. Others, on the contrary, having some experience, hard and slowly gaining muscle mass of the body, due to their genetic data. There is a quite effective method for the rapid increase in all muscle groups that will suit both.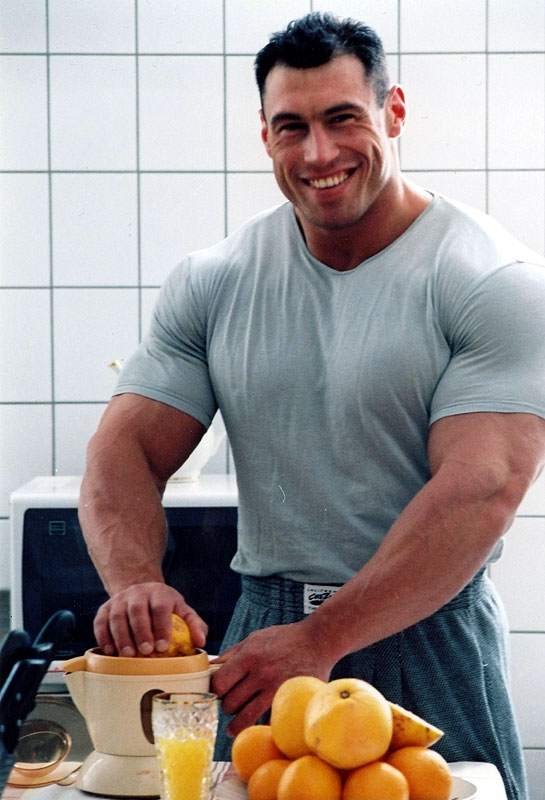 Instruction
Muscle mass human body depends on only two factors: regular exercise and proper nutrition. First, go to 6 meals a day. To do this, simply divide your usual daily diet for six small meals. Try to eat every two hours and after exercise be sure to drink a protein shake. Try not to eat a heavy meal, eating only high-quality products: fish, chicken, eggs, vegetables and fruit.
It so happens that at the initial stage it's hard to go on 6 meals a day, so I can replace another meal with a serving of quality protein. In addition, you can eat something nutritious: a pack of cheese or yogurt. You can gradually move to a normal diet, which will have a beneficial impact on muscle growth.
Keep in mind that six meals involves the gradual adaptation of the organism to this diet. If you are going to do the hardening, but I never did, you should start with warm water, gradually reducing its temperature, until you get to "ice" temperatures. The same principle must go to the six-session nutrition. If you eat 3 times a day, the first week try to increase food intake to 4-5 times. Once you get used, go to 6 meals a day, sometimes replacing a portion of protein shake.
Regular training also has important value. Try in this period not to miss classes. If you are going to eat, skipping the workout, then very quickly picks up excess fat. After all, you don't want it? Moreover, it is recommended to increase the load, as the body needs to get rid of excess fat and carbohydrates. The more you consume carbohydrates, the greater the amount of energy you need to use in the classroom in order to effectively increase the muscle mass of the body.
After 3-4 weeks when your body becomes accustomed to this diet, try to eat protein to replace one or two meals, and in between them. Thus, you increase the amount of protein consumed, so necessary to increase muscle mass. At the same time, gradually increase your diet the amount of calories consumed. Just do not overdo it. Once you feel that this method began to give an effect should stop. In all must maintain a reasonable measure.