You will need
milk
water
sugar
salt
butter.
Instruction
The recipe first.

Rinse the rice three times.

Pour water at the rate of three parts water to one part rice.

Put on low heat and cook for 30 minutes stirring occasionally.

While the rice is cooking, you need to boil the milk. Milk need as much as taking water.

In cooked rice pour all the milk and cook for another 30 minutes on low heat. While rice porridge, cook a little longer need to add sugar and salt to taste.
Once the porridge is cooked completely add the butter and close the lid.

Welded in this way, the porridge turns out delicate and delicious.

Ingredients: 100 gr. rice, 300 gr. of water and 300 gr. milk. Sugar, butter, and salt to taste.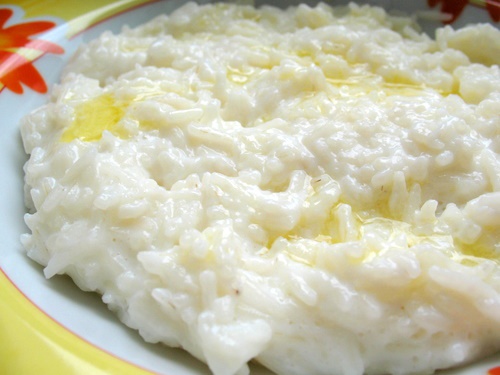 Crisp rice milk.
Take parboiled rice and wash it well.
Pour the rice with plenty of water and put on low heat and simmer for 15 minutes.
Drain the water, throwing rice in a colander.
Pour the rice milk at the rate of one part rice and two parts milk. Cook for another 15 minutes.
During cooking, add sugar and salt to taste.
To remove the finished
rice
from the heat and add the butter.
Let stand for five minutes.
Porridge is a delicious and crumbly.
Ingredients: 100 gr. rice, 1 liter of water, 200 gr. milk. Sugar, salt and butter to taste.