Instruction
Use special essential oils, which are designed for skin prone to fat. They have a pronounced anti-inflammatory effect and can regulate the work of sebaceous glands, providing a pore cleansing. They also enhance the drainage (deducing) of the properties of the skin, reduce the sebum production and exacerbate breathing and skin. Exercise care with the use of oils 1-2 times a day after cleansing and toning.
Can use sunflower beauty oil. Apply it on clean skin in the shape of the mask and wait for a certain time. This will allow him to penetrate deep enough under the skin, in the center of a poorly functioning glands. Sunflower oil it normalizes the activity of the glands does not interfere with their elevated activity. Thus, with a lack of fat it also helps, and it's pretty important, because the fat layer can protect your skin from frostbite or street dust.
There are also traditional methods of normalization of work of sebaceous glands. Unable to prepare at home compresses, lotions, masks, creams, and conduct special cleaning and treatment procedures.
Plantain will help oily skin to tighten pores and to get rid of the Shine. To do this, take two tablespoons of dried plantain, mash them. Then pour them a glass of boiling water. The boiled plantain leave for half an hour, then strain. The obtained dense liquid blot with a clean cloth, preferably Terry cloth. Then roll it in four layers and put completely all over the face. Hot compress will keep on the face for 3 minutes and cold for 5 minutes.
Take 5 big spoons chopped dried yarrow and pour over them a pint of boiling water. Steep the liquid for half an hour, then strain. This mixture make a compress four times, starting with hot and ending with cold.
Advice 2 : How to normalize the functioning of sebaceous glands
Dysfunction of the sebaceous glands cause gastrointestinal disorders, endocrinopathies, neurological disease, emotional stress, menopause, hormonal drugs etc. a Significant impairment in the functioning of the sebaceous glands can cause skin mites – Demodex.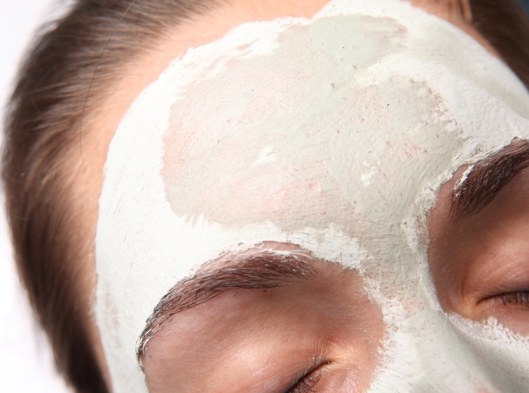 You will need
- rational nutrition;
- "Trykhopol";
- "Metronidazole";
"Oxacillin";
- "Erythromycin";
"Oleandomycin";
- "Ftivazid";
- vitamin;
- medicinal plants.
- potato juice;
- med;
- aloe leaves.
Instruction
Treatment of this pathology engaged in dermatology jointly with the endocrinologist, and therapist. Therapy must be comprehensive. First and foremost, you should start with diet. Sparing diet that excludes the use of sharp, pickled, fried and fatty foods, has a beneficial effect on the sebaceous glands. In addition, it is recommended to limit coffee, strong tea, alcoholic beverages.
Contraindicated to be a long time exposed to direct sunlight, in areas with high humidity and high temperature.
Drug therapy with the use of drugs of the imidazole group – "Trichopolum" and "Metronidazole", antimicrobial drugs – "Oxacillin", "Erythromycin", "Oleandomycin", "Ftivazide", etc. in addition, necessarily requires vitamin – nicotinic acid, B6, "Riboflavin", "Askorutin", etc.
Also requires local treatment. Recommended lotion with 1-2% solution of "Resorcinol", 2% boric acid solution. Well helps the mixture of crushed tablets "Trichopolum" 40% "Dimexidum" or 2% trihopola ointment.
Effective use of medicinal plants. To wipe the inflamed areas of the skin are recommended decoctions or alcoholic tinctures of calendula, chamomile, celandine, yarrow, walnut leaves, horsetail, etc.
To normalize the functioning of sebaceous glands, it is recommended to use potato juice with honey. Mix 100 ml of freshly prepared juice with a teaspoon of honey. The mixed composition apply on face for 20 minutes daily for two weeks. After a seven-day break, repeat the course of treatment.
For treatment of the sebaceous glands, use a water extract of the leaves of aloe. 100 grams of leaves of aloe, wrapped in paper, place in refrigerator for 10 days. Then crush them until mushy state and add 0.5 liters of cold boiled water. Insisting in an hour, boil 2 minutes and strain. Wipe irritated skin 3 times per day, allowing to dry naturally.
Note
If necessary, in medical institutions apply cryomassage liquid nitrogen and carbonic acid snow, radiotherapy, surgical treatment.
Useful advice
Avoid applying to skin care oily creams and cosmetics.

Scroll to enough sleep and avoid stressful situations.