You will need
Yarn, knitting needles, crochet hooks, knitting magazines, computer with Internet, camera, personal business cards.
Instruction
First and foremost, you need to do is to determine what you will offer your potential buyer. Not miserable grey knit sweater, a La "goodbye youth". Browse through fashion magazines (in all women's magazines are the fashion trend in the new season). Find Internet sites dedicated to new fashion trends. Let's see what offer well-known designers. Learn all this and get creating.
Tie several models. But first, take high quality photos. This does not need to buy a professional camera, you can do the usual "soap box". The main thing – do not photograph your work in normal home interior. Pick a beautiful background. Aim the right light. Make several photos from different angles, with flash and without it. View the pictures by craftswomen who sell their works online. Look for sites that explain how to properly take pictures of Handicrafts
Here are your pictures ready. Well, if you have the skills to work with photo editing – adjust image.Make two directories with your work. One electronically. Them you will use to embed its products online. The second in the form of an album. It will be useful to you if you decide to sell your creations through stores.
Start to sell. Most effective aide in sales of handmade products is the Internet. It offers a lot of possibilities. Sign up on the discussion forums. Typically, they have a section "Announcements". Create your own theme in this section. Well to advertise on General-themed, women's forums, social networks and communities. Sign up on sites that include the same masters. Here are some of them:
http://c-y-n-g-y-k.livejournal.com
http://handmade-bazar.ru/
http://cmapywka.ru/
http://www.drugie-veshi.ru/
http://e-au.ru/
http://handmade-ru.livejournal.com
http://www.livemaster.ru/
http://handhand.ru/
http://magazin-avtorskih-rabot.ru/
Every city has shops and stores that sell products for needlework, including yarn. Many of them are willing to take their handmade work for sale. Also many shops of goods for children or products for animals willingly agree to work with private masters (if you knit for children or animals).Take your work or the directory you made in the form of a photo album, go to these shops and offer cooperation with you. Please note only the fact that working with such shops, you will not get an absolute guarantee the sale of your products.
Advice 2: How to sell things online
In order to establish trade via the Internet is often not require even the physical presence of this things you have on hand. Enough to know where to get cheaper - and you can already open your online store. The main thing - that the product was really rare, otherwise two or three random client coming to you once a month will not be worth the time spent on the organization of the whole enterprise.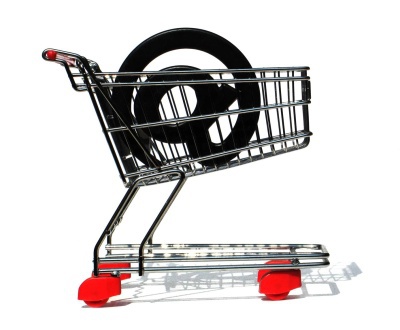 Instruction
First, locate a organization that you will be able to purchase the goods. Calculate the price for which you will need to put the goods in order to obtain considerable profit. Work out the delivery mechanism in order to calculate how much time the product will come to you.
Copy the range of this organization. Create a website with a description of the goods, numbers of Bank details and accounts of e-currency. In order to order the product, the buyer will have to make one hundred percent advance payment and send you a letter which will specify the item number the item number, amount, date and time of transfer. Once you get the money, order a product and send it to the customer.
A good step would be to open groups in a social network dedicated to your store. So consumers can more quickly find you and contact, because social networking for many have already become much more familiar than correspondence via email.
Useful advice
Try to work with the electronic currency, so you will be able to pursue your activity without establishment of a legal entity.
Advice 3: How to sell handmade items
Product manual work is always valued more than things mass produced. However, to sell such goods is more difficult, because often they have no certificates and not all stores tend to buy the individual piece goods. Where to sell the fruits of your labor?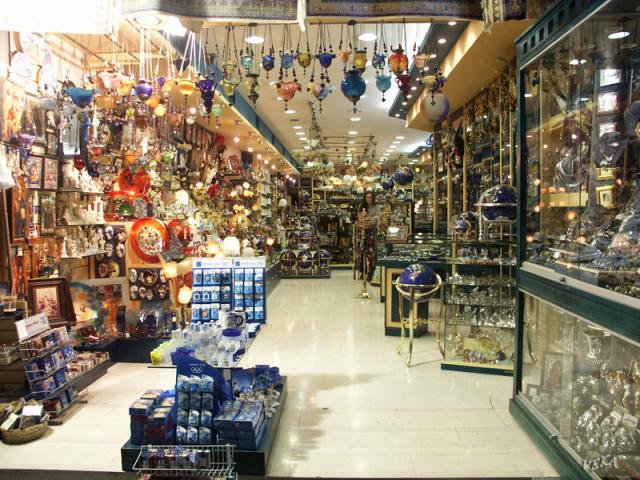 Instruction
In Interneteasy simple way and with minimal financial expenses - group creation in social networks or advertising your product in the community of hand-makers of the blogosphere. Here you will not only be able to sell your product, but to hear constructive criticism, learn something, attend a variety of workshops, just find friends with the same interests. Participants of such communities is often possible to obtain a discount on the purchase of accessories and materials for his work, in exchange for the placement of advertisements in their groups and communities.
To pass on realizatsiyu modern exhibition halls and complexes no-no, and there is a place to designer jewelry. If you live in a large enough city to which tourists come, then your products you can also donate at the gift shop, the goods are always in demand and sometimes do not even have time to upgrade. For a certain percentage of sales or a fixed payment your goods will take to implement. Try to match the overall theme souvenir shops, as well as the trends of the season in the manufacture of your products.
At exhibitions and fairs ermakovsky and quite often are held in each city. Some of them devoted to the celebrations, some are held when there are a sufficient number of participants, in any event, the fair is a great way to sell your products of own production. Usually people come here lovers of manual labor, which are a lot and enjoy buying hand-made goods. In order to participate in the fair must pay a part and book a private booth. Remember that your exhibition space should be allocated to sales were good.
Flea rencement in this market will cost you not expensive or does not cost anything. Flea markets are always enough buyers, and if you are a talented salesperson, you will have no difficulty to sell their products there. Most importantly, try not to stand still, and change the location, observe where the biggest flows of people, offer your products and be sure to smile, so people are more willing to buy.