You will need
- the task Manager of the operating system
Instruction
When installed on a computer of poor quality or made by someone operating system there are cases of unresponsiveness not only programs, but most of the graphic shell. This leads to the fact that all worktops, including icons and desktop shortcuts, come to the idle status. It's very frustrating, especially if you want to do some work for a short time. Sometimes it can be caused by viruses.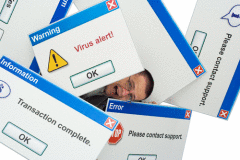 To launch the task Manager by following ways:

- "Ctrl"+"Alt"+"Delete";

- press the right mouse button on a blank spot on the taskbar", select "task Manager";

menu "start" - "Run" - enter "taskmgr".

When you start task Manager, close the task pane in system tray will appear the loading of your computer. If you minimize the task Manager, then restore Manager window by double clicking on the green icon in the tray.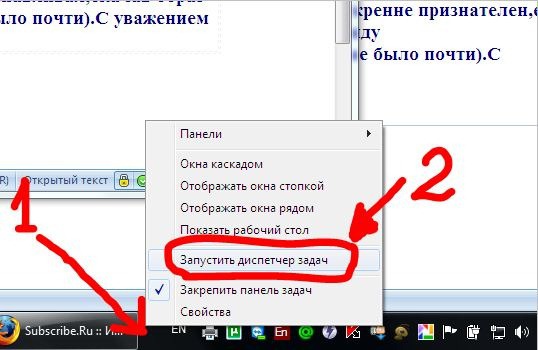 The task Manager has its disadvantages, which he may not start, especially under games. Not always hung processes are discharged via the task Manager. That's why there are programs-analogues. In memory they take up less space and generally work more efficiently. An example of such an analogue may serve as a Process Killer program. It is designed to directly discharge the hung processes, simple to use, intuitive interface. The unloading process happens at the click of a button "Kill", or by double-clicking on a selected process.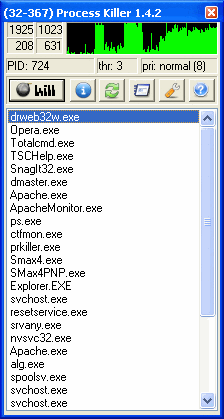 Note
There are times when you run the task Manager appears that the dispatcher is running. This shows that there is on your computer viruses. The virus blocks the startup Manager, because the Manager has the ability to unload from memory the body of the virus.