Instruction
Try to realize that except you, your problem won't help anybody. Examine how much uncertainty in their own abilities and actions bothers you. If this fault you got a lot of problems, it's time to start
to get rid of
it. But first of all, you need to understand what exactly is the basis of uncertainty. This can be a negative experience of the past, clear defects or external defects, unreasonable fear of the result. Whatever the reason, try not to throw away thoughts about it and start to act constructively.
Work with your appearance as flawless look always adds confidence. Reset the extra weight, get a haircut, the perfect manicure and light makeup. Select clothing that is one hundred percent you, and you feel comfortable with. Straighten your shoulders: you will be amazed how posture changes the feeling. Look in the mirror. Surely you like the new me quality. The result will not keep itself waiting long: admiring glances and compliments of others will cause a desire to communicate and be visible. And this is the main step towards overcoming insecurity.
Start to do small exercises that allows you to deal with shyness. Try to shake hands with everyone around, right down to the janitor and the cashier in the store. The meetings take the word and correctly defend your position. Try to communicate more verbally and on the phone: endless conversations with strangers will help you to forget about the uncertainty. Smile at any appropriate for this situation: a positive attitude will create around you a favorable atmosphere.
If you are not confident in their abilities or professionalism, dare to take on at least one person responsible for the project. Break the goal into small steps and systematically move toward success. Tell yourself that you do not have the right to fail. Act deliberately and without emotion. Even a small success can inspire you and increase your confidence. But don't be afraid of failure. Make sure you create a backup scenario that will suit you.
Treat most things with humor. If you fear a visit to the official or important meeting with a client, a sincere smile and a couple of humorous phrases is able to instantly smooth the voltage and have for a friend
Note
Do not confuse confidence with arrogance and rudeness. Confident person with a smile pass by the snapper and then forget about it, while uncertain - certainly got involved in a verbal argument.
Useful advice
Don't let manipulate you and impose someone else's point of view. Become a man who knows how to defend their position.
Advice 2: How to learn to be a confident person
Self – confidence is the essential quality of a successful person. Success in all spheres of life depends on this feeling. It must be nurtured, taught from childhood, educating at an early age. If this opportunity has passed, no doubt – self-confidence, as different quality, you can develop in yourself at any age. The main thing – to believe in themselves.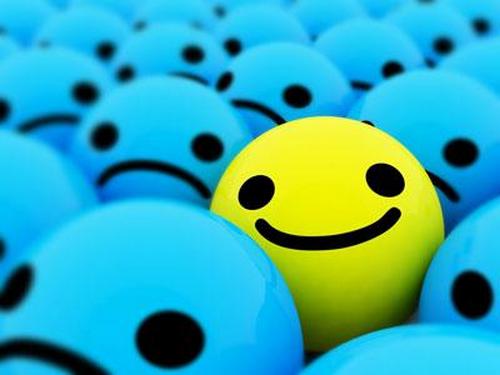 Instruction
First and foremost, learn not to be shy because of their insecurities, not to criticize yourself, to calmly accept all the shortcomings. Everyone makes mistakes, and there are no perfect people. The first reason for the uncertainty is that the person himself does not like. Get rid of this feeling.
Set a goal. Better to record everything on paper: specify what changes in yourself you will achieve to become more confident, you need to do. Define that means to you is quality. A sheet of notes get – get it can be a month to compare with your achievements.
Remember the moments when you feel the maximum confidence. Remember what situation it was that caused this feeling, what feelings you had. All the details and details are important. Remember it often, try to evoke those feelings, to embody them.
Try this exercise: put on hand rubber band, and when you feel self-doubt, pull, and lower gum, so it hurt his hand. After several such situations you have uncertainty will be associated unpleasant feelings, and you will subconsciously begin to avoid that situation. You can also do the opposite – when you get to be the confident, secure feeling positive emotions. Do what you like and want to eat sweets, watch a favorite movie.
Watch your posture and gait. Correct, proud posture and a steady gait – two main features self-confident person. Do not slouch, keep your head straight, and shoulders straighten. Go to clearly, directly, show confidence in his views, even if you feel otherwise. Gradually your mind will adapt to the body and you will feel the confidence. Develop other signs of a confident person – speak up, look in the eyes, change facial expressions and gestures.
Change your speech. The conversation often use the pronoun "I", always Express their opinion, using the phrase "I think", "I think." Say "no" when necessary, Express the refusal clearly and firmly – "I don't want", "I don't like it", "I do not fit". Openly Express your feelings, talk about them. Try to start conversations and end them. Control your voice tone, speak softly in conversation with a nice man and is tough when needed to defend their case or opinion.
Select from their environment the several self-confident people, watch their behavior, speech, movements, try to learn from them. The first time feel like an actor, put on a mask of a confident person, feel the image, even if inside you are all trembling with uncertainty. If to follow him, so you get used to this way that it becomes a part of you, and you will gain confidence not only with external but also with internal parties.
Useful advice
Set goals and achieve them. Start with small, simple tasks that you must manage. The feeling of achievement goals always bring confidence. You can gradually set themselves more and more significant purpose.
Advice 3: How to behave if they scream at you
Conflict situations are almost inevitable in communication. If some of them can be solved peacefully, the others degenerated into a quarrel, accompanied by violent emotions and cry. To calm the interlocutor, raised my voice at you need to learn to control myself.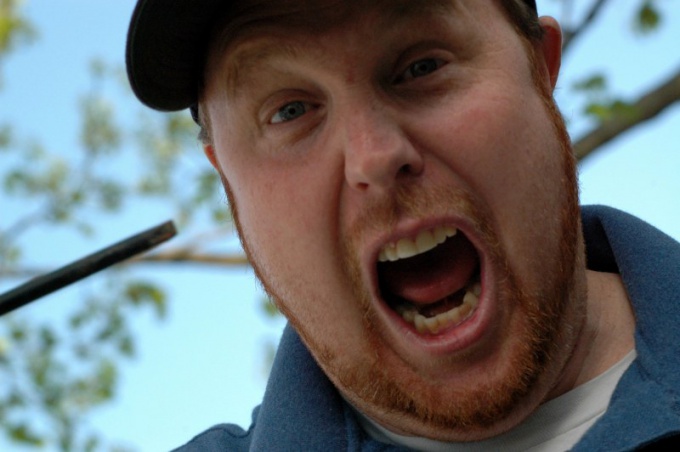 Instruction
Do not succumb to provocations. The first desire that one experiences in an argument is to scream in response. Thus you would show your strength, not allowing you to yell at yourself. However, it is not so. Consider such behavior as a loss companion. He wanted you out of yourself and you did it.
Calm down and concentrate on the problem. A few minutes after the quarrel take to determine why you cry. Keep a cool head. Speak clearly, do not swallow words and do not show your excitement, if any.
Take a position in which you will be on the same level with someone. Have you noticed that yelling at a seated person when you stand, much easier? Here, the psychological features of perception. So if your opponent is too stand up.
If after 5-7 minutes the person is not calming down, and his aggression is gaining momentum, also improve voice. Thus give yourself the report that you are doing it solely in order to reassure the interviewee. Start talking very loudly and gradually reduce the volume and rate of speech, changing to the normal communication. After some time and your friend will stop screaming.
If this technique does not work, as it reduces the volume of your speech, use soothing gesture. Raise your hand back of your hand down so that she was on the level of your eyes, and slowly lower her down to the waist. Such a gesture can be repeated 2-3 times, as long as the opponent saw it.
Tell your recipient that you are ready to talk to him in a raised voice. Tell him that you carry the conversation until then, until he calms down. If this is not possible, be confident, do not show your excitement and do not go to the Creek like the source.
Advice 4: How to learn bookkeeping
Accounting is a discipline that is taught in the colleges, universities, full-time and correspondence courses. In the process of understanding this science is necessary not only to learn the chart of accounts, the basics of working with special programs clients, but also to study the tax laws relating to the conduct of accounting in the company and reporting to the tax office.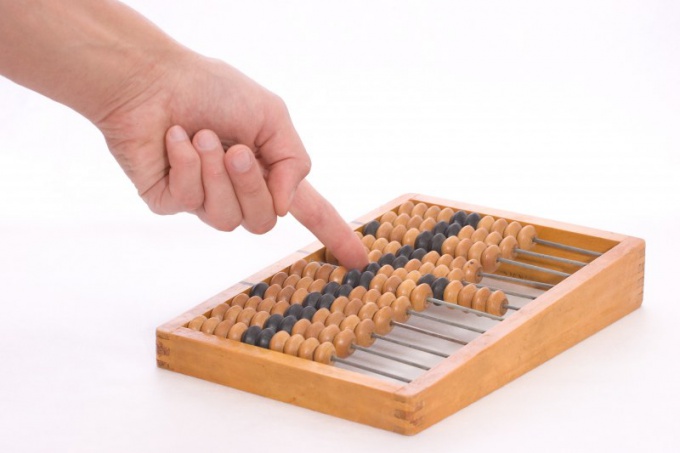 Instruction
To learn how to conduct
the accounting
on the books of the impossible – definitely takes practice. Therefore at all desire, to avoid the process of learning will not work. If you don't want to spend a few years, then enroll in courses. But they must be at least 80 academic hours. There you will get basic information about accounting, it technology and facilities, will be able to obtain some practical knowledge in working with accounting programs such as "1C:Accounting", "1C:Enterprise", "Bukhsoft".
The accountant must know the rules of document flow, since all its activities should be documented. Pay special attention to the study of the rules of "primary" accounts-invoices, invoices, cash orders, and so forth, and filling in the main reporting form accounting balance sheet (form f-1) and the statement of profit and loss statement (form f-2).
An integral part of the accounting Department of any company is the relationship with the tax Inspectorate. You should be able to compile information about all the transactions performed by the taxpayer, reducing or increasing the tax base. The information that you submit to the tax must be absolutely reliable to the company was the object of constant inspection and was not fined. There are special programs like "Bukhsoft" or "Declaration" that reduce the complexity of tax accounting, but here, no special knowledge is necessary.
If you want to learn how to accounting for your small enterprise, for reduction of the period of study choose specialized courses devoted to accounting for businesses with a specific system of taxation: USN, UTII, BASED.
To learn everything at once you can not, therefore, for the first time involve accounting external accountant. That cost much less than a staff accountant. Professionals suggest not to get self-management for 2-3 years. During this time, you will receive invaluable experience that will allow you to confidently swim in a sea of transactions, account balances and taxes.