You will need
detergent;
-vinegar;
-glycerin;
-paraffin;
-alcohol;
Sol;
-lemon juice.
Instruction
For removing stains from gel pens is affected by several factors: the degree of contamination, type of fabric and age spots. Fresh stains wash out much easier. To wash the stain did not spread, you must do the following: melt petrolatum and paraffin wax and apply around the stain so that the fabric soaked through.
For starters, you can try dishwashing detergent. Apply on the contaminated area a small amount and scrub with a small brush to work up lather. Then rinse and dry.
If not, you can try Valerian. Apply a few drops on the stain and let soak. Then wipe off with a rag. This tool is generally suitable for raincoat fabric, leather and suede.
To remove stains from gel pens suitable alcohol or vinegar. But be very careful to use it on colored fabrics as they may shed. Alternative vinegar can be lemon juice, which you squeeze on the stain, and then rinse with warm water.
Stores sell special tools from different spots. Perhaps they will help you in combating this pollution. You need to add them in the wash. But the water temperature need at least 60-80 degrees.
Mix ammonia with baking soda and apply to the contaminated area. Leave for a few minutes. Then rinse with warm water and Pat dry. Another option is a mixture of ethanol and glycerol. For best effect, soak the stain in glycerine for an hour, so the ink is better to leave.
Leather things spot are displayed with the help of wet salt. Apply it on the stain and leave for a couple of days. Then just shake it out and rinse with water. Silk things need to be handled very carefully because they do not suit the methods described above. For silk things dissolve mustard and wash cloth. When the mustard dries, gently scrape it out and rinse under running water.
On a fresh stain sprinkle salt and add lemon juice. If the ink did not have time to soak the stain will disappear!
Note
When removing stains from gel pens need to be very careful because there is a high probability that they will melt and leave ugly stains.
If the stain has disappeared the color of the fabric - do not worry. In stores there are many colors that will help restore your item to its former color. You need to add them in the wash or soak the discolored part in the pelvis.
Useful advice
If you are afraid to apply the above tools on a cloth, then try to stain old thing is no longer wearing. Experiment with different types of cleansers.
Good, but expensive option is to carry the thing to the dry cleaners.
Advice 2 : How to wash the faded things
Failure to follow the instructions on the clothing label lead to her shedding during washing. Most often sheds new things that have been washed the first time. In order to avoid this, you can buy special wipes that are started along with the Laundry and in the case of molting, draw the paint into itself, and let the color of other things. But you can buy them only in specialty shops household that receive goods from abroad. If you shed thing, don't despair, its original appearance can be restored.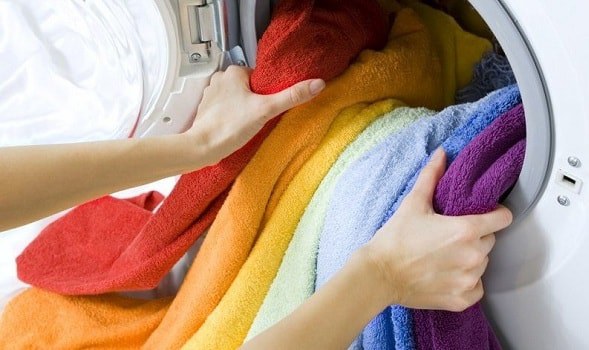 Instruction
Try immediately to wash the thing. Can increase hot water to 40-60 degrees, the thing can wrinkle, but should wash out. This method of removal of undesired paint from clothing valid only in the case that
thing shed
from another.
Colored things soak in stain remover. Stain should be marked "Color". Dilute it in water in accordance with the instructions in the manual. Soak the thing for 30 minutes, then wash it as usual.

For whites, use bleach labeled "Wait". The white stuff can be left soaked for 2-4 hours. After that they are very easy to clean.
Colored things soak in hot water with ammonia. Proportion: 2 bottles of alcohol in 5 liters of water. After 1 hour wash it.

For whites, alcohol and ammonia water, add 100 gr. hydrogen peroxide.
If all your attempts to wash the thing was not successful – contact the dry cleaning. You may be able to help wash out faded thing.
Useful advice
New things wash separately from the others. Please note the colour of water after washing, if water is colorless, then the next time you can wash the thing with other things.
Advice 3 : How to clean faded thing
Your faded thing would feel better if she will give to the dry cleaners, where will take into account the material from which it was manufactured, and recommendations for care. Often, however, want to save money and solve the problem himself. Just read and try to implement the following tips. But just keep in mind that if it's spoiled for a long time, or get rid of faded spots not allow material, then you are unlikely to get the thing in its original form.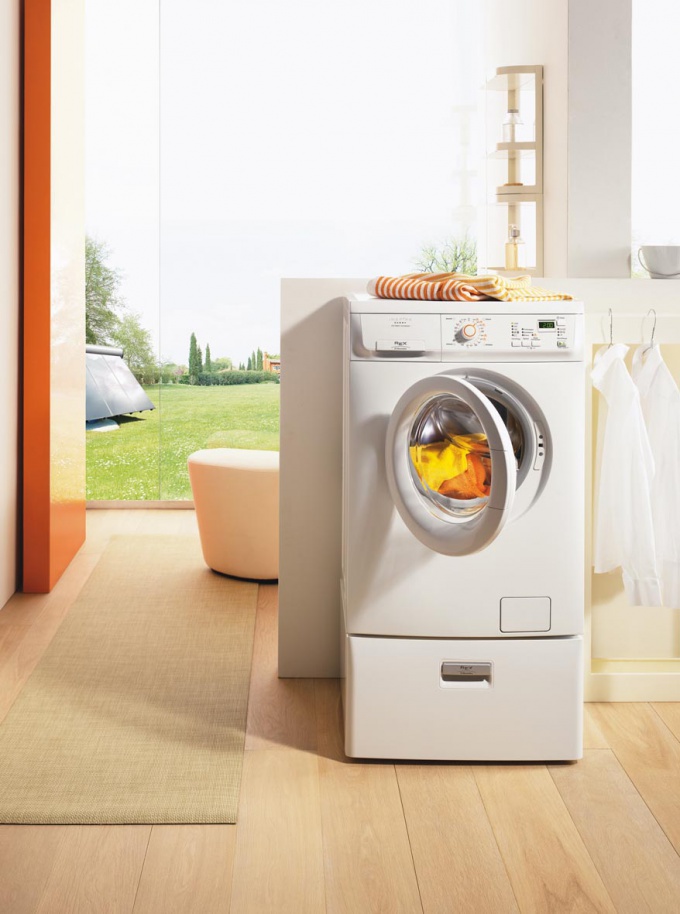 Instruction
Try to use any bleach if you have white thing. If previously bleached clothing is "White", now bleach the whole sea: choose to your taste. It can be almost all well-known Comet, Vanish, Ace, and others. By the way, it is best with this task cope oxygen (not chlorine) bleach the type of "Bare" and other.
If you shed coloured items, wash them immediately with generic bleach from Amway. With garment wash out not only faded the stains, but wine with synthetics, and even green with cotton things. This tool is suitable for colored and white linen.
There is also a special tool K2r called "Universal bleach accidentally painted things." One package is enough for 8-10 liters of water. With this tool you need to use clear instructions and constantly monitor the process. Do not leave soaked the thing for a long time. This bleach is also suitable for any clothes. If in doubt, try it on an inconspicuous and small area of faded things. Immersed in the solution, the thing will take a uniform gray color. As it should be. After a while the color will be restored.
You can try to use Antilen" that restores the color randomly painted stuff. The tool is supplied with a detailed manual.
At home if there is ammonia, you can get rid of faded spots on clothing and. Simply soak the damaged item in a hot aqueous solution of the ammonia. To do this, take a pot of hot water and pour it one-two bubbles of ammonia (50 g). The smell is unpleasant, but faded the paint over time will fade.
The last tool that you can recommend, it's color restorer Dr. Beckmann 3 in 1. The peculiarity of this tool is that it is a strong chemical and very toxic. Work with this tool only with gloves. Not interfere with protective eyewear.
Advice 4 : How to withdraw gel ink
Sometimes you have to correct mistakes that are
made
is not a simple ballpoint pen, and gel ink. To cover correction is not always possible to try different untested techniques is risky. Remains radical but effective method.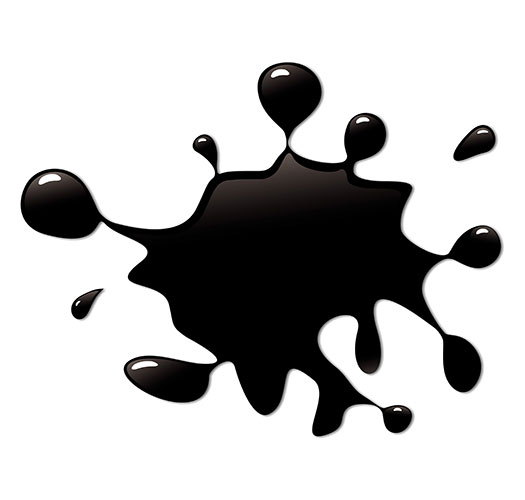 You will need
- Acetic acid (70%) - 1 tsp.;
- potassium permanganate is on the tip of a knife;
- solution of hydrogen peroxide;
- a thin brush or cotton swab;
- iron
- a sheet of blank paper.
Instruction
For the preparation of destaining fluid resistant take a small clean container, for example, a stack.
Pour gently into a pile of acetic acid. In order to avoid chemical burn if suddenly a drop of this fluid gets on your skin, wear rubber gloves or medical gloves.
In a bowl with the vinegar, add the potassium permanganate and stir the solution until complete dissolution of crystals.
Under the sheet with which you want to withdraw blot, made with gel pen, or the wrong stamp, you must put a clean sheet of thick white paper.
Take the thin brush with very soft bristles. Swirl the brush in the liquid prepared in advance and very carefully drive it on the label to complete her disappearance.
The paper is in place of removing
ink from
Thanet brownish. Get the stain from the mixture of acetic acid and of potassium permanganate by simply wiping it with a cotton swab dipped in a solution of hydrogen peroxide. Hydrogen peroxide can be purchased at any pharmacy.
Under the sheet, treated with hydrogen peroxide, put a soft cloth. On the matter put a sheet of clean white paper, and then iron with a warm iron the top of the page, where it was still wet. If the sole of the iron is not clean enough, or the surface has scratches and rough spots, then wet the sheet you need to put another clean, dry white sheet and ironed the page is already using it.
To remove traces of gel ink with thick paper, use the same solution that was described earlier, but instead of a brush head sharpened on one end a match, and screw on a small piece of fleece. Make several of these cotton swabs, as they quickly deteriorate. Dip the cotton swab into the solution and draw it on the blot. The subsequent operations are the same as described in method, suitable for processing thin sheet of paper.
Advice 5 : How to clean stains from children's clothes
For clothing, you can often find stains of different origin. You can return things neat with the help of improvised means. In addition, the sooner you begin stain, the more chances for a positive outcome.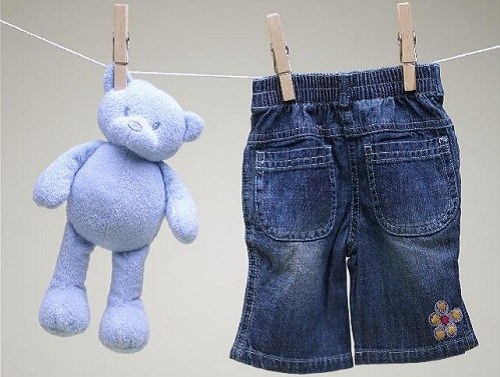 You will need
White spirit, refined gasoline, liquid nail Polish remover, medical alcohol, liquid dishwashing, detergent.
Instruction
Remove chewing gum from children's clothing in the following way. Lay the garment in a plastic bag. Then place in the freezer for a while. When the gum is completely frozen, scrape it with a metal nail file or a knife. If after the removal of chewing gum left a trail use medical alcohol.
Clean traces of oil paint with mineral spirits or clean gasoline. Soak cotton pad in solvent and apply to contaminated area of clothing. After a few minutes remove the paint. After treatment, the gasoline may remain oily stains. To get rid of them, treat the fabric in ammonia. Then wash the item as usual. Before use, test the fabric for resistance to this agent.
Remove soiled clothes on the wrong side. Rinse the contaminated area under running water. If the stain is not able to withdraw completely, asterite trace with the stain remover or soap. This way you can wash off the stains of blood and water based paints.
Treat the stain from the glue with liquid nail Polish remover. Moisten a cotton pad in the remedy and apply to damaged area. Leave for a few minutes. Then rinse the spot with running water and wash the baby clothes in the washing machine.
Use rubbing alcohol for removing traces of ballpoint pens and markers. Blot the contaminated area with a cotton pad soaked in solvent. After 5-10 minutes repeat the procedure. Then rinse the garment under running water and wash it in warm soapy water.
In a small container, mix liquid dishwashing detergent and water. Apply to stains from grease with a foam sponge. Leave in this position for a couple of hours. After this time, rinse the fabric and wash as usual.
Remove stains from the juice and berries with boiling water. Pull the contaminated area to a container and pour boiling water. Do not soak things in hot water - the paint can fade. After the fabric is cleaned, wash the product. Old spot previously asterite with stain remover.